Review: 'Juniper Unraveling' by Keri Lake
October 17, 2019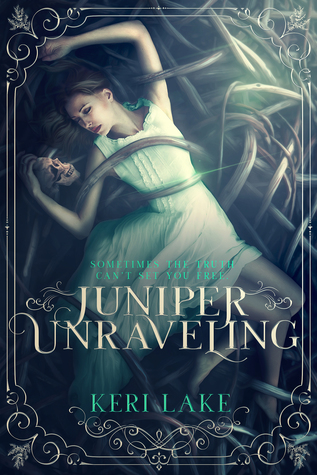 Juniper Unraveling
by
Keri Lake
Series:
Juniper Unraveling #1
Published by
Self-Published
on October 31, 2017
Genres:
Dark Romance
,
Dystopian
Format:
eBook
Source:
Kindle Unlimited
Goodreads
Purchase at
Amazon
|
Apple

Papa says everyone has a story that deserves to be told.
Most begin years ago, after the second bomb hit, unearthing a deadly contagion that divided the population into the pure, the infected, and the Ragers.
Many recount the moment we rose up from the ashes and started anew.
Others tell of the day we built a wall to keep them out.
For some, they're nothing more than the vestiges left behind—a simple name carved into the knotty bark of a Juniper tree.
My story begins with a boy. A mute, from the other side of the wall, known only as Six, who touched my heart in ways that words never could, and gave me the courage to face my darkest truth.
Warning: This book contains explicit sexual content, and violent scenes that some readers may find disturbing.
If you are looking for a gritty, dark, twisted dystopian book, then Juniper Unraveling is for you. This post-apocalyptic world includes zombies and doctors that experiment on humans. Yes, you read that right where it states doctors are experimenting on humans. This book was one twisted world where a contagious disease has taken over, and humans are now zombie-like creatures, called Ragers, or they end up carrying the virus.
If you are lucky, you end up behind the wall protected from the creatures, or you end up in a facility where doctors will experiment on you. Boys are captured for those experiments, but girls are killed. At least that is what happens at the beginning of the book. The book starts with two points of view. One girl is behind the wall, while the other is forced to look and act like a boy. The one that looks and acts like a boy has to survive in a facility that reminds me too much of the show American Horror Story: Asylum.
Keri Lake did a fantastic job keeping me on the edge of my seat with this book, especially with all the twists and turns in it. I do not want to spoil anything, but be prepared ahead of time that this book is not for the faint of heart. There is a lot of violence and challenging moments in this book. The characters are not sweet and adorable, but fighters and survivors. One of the characters has been made to kill, and the other has been made to survive in a cruel world. The villains in the story are hard to forget, especially when the monsters are not the Ragers.
I may end up with nightmares after reading this book, but at least I can say this story has a HEA. (A very disturbed and unforgettable HEA.) Yes, there are some very steamy moments in this book, even with all the crazy moments in a dystopian world, which is why I rated it five stars for the steaminess rating. Keri Lake can write some steamy and action-packed scenes, which is why she's an auto-buy author.
---
Story Rating: 5 stars
Steaminess Rating: 5 stars
Standalone or part of series: Standalone
Do I recommend this book? Yes.
Will I read other books from the author? Yes.
Tropes/Elements: Dystopian; Dark; Gritty; Violence; Zombies (Called Ragers); Rape
Hero: Alpha; Tortured; Damaged; Anti-Hero
Heroine: Kickbutt; Survivor

This post contains affiliate links you can use to purchase the book. If you buy the book using that link, I will receive a small commission from the sale. It will help sponsor future giveaways but costs you nothing extra. You can read the full disclosure underneath the Privacy Policy.
---
---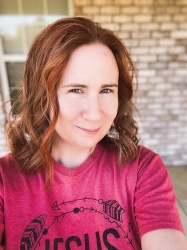 Latest posts by FranJessca
(see all)