Review: 'My So-Called Sex Life' by Lauren Blakely
July 21, 2023
My So-Called Sex Life
by
Lauren Blakely
Series:
How to Date #1
Published by
Lauren Blakely Books
,
Self-Published
on May 18, 2023
Genres:
Contemporary Romance
Format:
AudioBook
,
eBook
Source:
Kindle Unlimited
Goodreads
Purchase at
Amazon
|
Barnes & Noble

I've got a list of people I absolutely don't ever want to be stuck with on a boat, or a plane, or a train, and it starts and ends with the broody, grumpy, too-sexy-for-my-own good Axel Huxley.
Also known as this romance novelist's number one nemesis.
The man is legendary for his mighty pen and his even mightier scowl. I tried to work together with the cocky thriller writer once upon a time, but the two of us are like vodka and good decisions. We don't play well together.
Only now, our publishers are sending us on a joint trip across Europe to mingle with our most devoted readers on an old-fashioned luxury train. And thanks to a booking snafu, we have to share a sleeper car.
You guessed it--there's only one bed.
I'm not sure I can survive the next seven days and nights with my dangerously sexy enemy and all our fiery tension.
Which explodes one night in a desperately needed hate bang.
But the bigger plot twist is this – the more time we spend together, visiting the most romantic cities in Europe by day and discovering each other at night, the more I'm forced to face our past.
To let go of the hurt.
To see the man he's become.
And when I do, I wonder if it's too late to write a new happy ending for us?
---
2023 is my Lauren Blakely Era year. I'm working through her backlist and reading her current releases this year (2023). I'm determined to catch up on all her books. I just finished listening to My So-Called Sex Life earlier in the month and loved listening to Vanessa Edwin and Sebastian York bring the characters Hazel and Axel to life in my ears. The banter between the two characters and how they were forced to go on a book tour together in Europe was priceless.
A little background on the characters without spoiling, Axel and Hazel are authors. Hazel writes romance, while Axel writes thrillers. Two opposites when it comes to the writing world, and at one time, they were co-authors and were writing books together until something happened between them, and now they are archnemesis. When they are forced to see and talk to each other on the book tour in Europe with their agents, readers, fans, etc., everyone around them notices the banter and connection between the two but one of them is clueless to the fact the other is completely infatuated with the other. They get to experience all different places together on the seven-day trip, bringing them closer once again and possibly finally revealing what happened to him in the past.
This was an interesting storyline that Lauren Blakely created for Axel and Hazel, and I enjoyed every second of this Enemies to Lovers, Forced Proximity novel. It also has that One Bed Trope, where the characters are in denial, both want to plan where they will sleep while you internally tell them to just sleep in the dang bed. Stubborn characters.
I was laughing at certain parts in the book when it came to the main characters, as well as some of the secondary characters. This is exactly the story I needed to get me out of the gloomy mood I had been in lately. (I'm an emotional mama and needed something to help pick up my mood and make me smile and laugh again because my oldest daughter will leave me for college in less than a month, and I'm not ready.)
Although, there were times with the back and forth between the characters that drove me batty, particularly Axel. He almost messed up his chances with Hazel, but thankfully that third-act break-up wasn't too painful for me to read or listen to because he did end up making up for it.
Overall, a very enjoyable book from Lauren Blakely, and I look forward to reading more of the How to Date series books. I recommend this audiobook if you enjoy listening to your books. The narrators were perfect for the characters.
---
Story Rating: ⭐️ ⭐️ ⭐️ ⭐️
Steam/Spice Rating: 🌶 🌶.5
Single/Dual POV: Dual POV.
Would I recommend this book? Yes.
Genre/SubGenre(s): Romance | Contemporary Romance | Romantic Comedy
Trope(s)/Element(s): Friends to Enemies to Lovers | Forced Proximity | He Falls First | Grumpy vs. Sunshine | One Bed | Road Trip Romance

This post contains affiliate links you can use to purchase the book. If you buy the book using that link, I will receive a small commission from the sale. It will help sponsor future giveaways but costs you nothing extra. You can read the full disclosure underneath the Privacy Policy.
---
---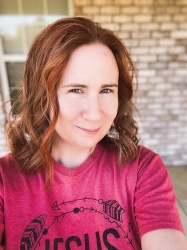 Latest posts by FranJessca
(see all)