Review: 'Perfect Villain' by J.L. Beck & Sade Rena
September 28, 2022
This book may be unsuitable for people under 18 years of age due to its use of sexual content, drug and alcohol use, and/or violence.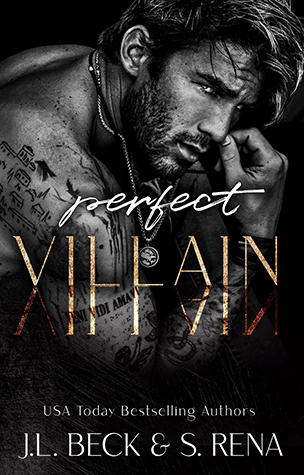 Perfect Villain
by
J.L. Beck
Series:
Dark Lies Duet #1
Published by
Self-Published
on January 28, 2022
Genres:
Dark Mafia Romance
,
Dark Romance
Format:
AudioBook
,
eBook
Source:
Kindle Unlimited
,
Purchased
Goodreads
Purchase at
Amazon

A Dark Stalker Mafia Romance
The second our eyes connected I felt the shift in the air.The crackle of fire igniting between us.He was dark, dangerous, and secretive.He came into my life like a storm, ripping apart everything I believed in, everything I thought I knew.With his mischievous smirk, stunning looks, and alluring behavior I should've ran as far away from him as I could.But I was stupid. I trapped myself in his web. I thought I was safe with him.Safe in his arms, safe from a past that refused to let go.Turns out Christian Russo was the past I was running from, and my first mistake was ever thinking I could escape him.

This is a dark stalker-mafia romance. It contains adult themes, and material that might be triggering to some readers.

---
I was looking for new books to read and new authors to try and decided to pick up Perfect Villain by J.L. Beck and Sade Rena in Kindle Unlimited. I'm glad I did because now I'm onto the second book in the Dark Lies Duet. I had a hard time putting down this Dark Mafia Romance that has a Stalker MMC in it.
Storyline/My Thoughts: I haven't read many stalker romances, and I'm still relatively new to the Dark Romance genre. It has become my new obsession, and I can't get enough of this genre. This genre wasn't for me in my twenties, but now, in my late thirties (almost pushing forty…ahem), I can't get enough of them. I had a feeling; eventually, I would love this genre. I did grow up watching Godfather and Scarface at a young age, thanks to my father. Things that a normal under the age of ten little girls typically shouldn't watch, but I was never a normal kid. I loved Mafia movies and what they portrayed in them. My husband is also obsessed with them, and he even watches documentaries on mafia families. It was evitable that I would read Dark Romances with Mafia in them.
Now, I'm going to say this for any reader that likes to judge readers for what they read. Just because I like these books doesn't mean I condone the shit in real life, such as what the MMC Christian Russo was doing to the FMC, Siân, in this book. Hell no, would I condone a narcissistic sadist stalking me in the dark and forcing himself on me. I would drop-kick his ass in a heartbeat or call in my Italian Mastiff to take care of the threat.
Although the way J.L. Beck and Sade Rena wrote Christian, I may have fallen for this deranged fucked up MMC. I love the characters that are messed up in some way, and Christian Russo is beyond saving. He is the son of a Mob Boss in Italy, and his father always calls him to take care of things in a way that involves torturing or unaliving someone. Christian is the enemy of the FMC, Siân. His father called in the hit for Siân's family years ago, and at ten years old, she goes on the run with her caregiver to escape the Russo family and run away from her long-time stalker.
Christian was promised he would marry Siân years ago and is determined to have her, even after all these years. He has been keeping tabs on her and now is ready to collect. His father believes that Siân perished with her parents in a fire years ago, but Christian has kept the secret because he doesn't want his father to harm Sian.
Siân, unfortunately, has no clue the guy at the bar she meets one night with her friend Kyla is her long-term stalker. Now, I loved Christian even with his crazy sadistic ways, but when it came to Siân, she drove me crazy. I'm not a fan of a naive FMC, and that is precisely what Siân is in this book. I was constantly questioning her, and I wish I could have gone through the book and talked to her personally, especially regarding her a-hole boyfriend and bitch of a best friend. There was also the issue of Siân fantasizing over Christian when she was technically still with her a-hole boyfriend, Taj. Girl, dump his butt! That was what I kept saying to Siân when reading her POV in the book. The way she described Taj and how he treated her. He was not the one for her.
Christian isn't any better, but that is because he is secretly stalking her, but at least he is protective of her in his selfish way. The man has issues, but I think I previously stated that in my review. He is the main reason why I am giving the book four stars. He won me over in this book, even if he was a crazy-ass stalker.
There wasn't much regarding Mafia in this book, except it being mentioned and Christian's father calling him to return home to Italy. Readers will see Christian in his element of torturing and possibly unaliving a few people. Some of it is due to Siân.
The chemistry between Siân and Christian has two different sides. You have the Christian that puts himself in Siân's life and wants her to open up more and try things. Get out of being safe, especially in the bedroom. He opens her up and even has her dirty talking back to him. This is when I saw another side of Siân, and I actually liked her opening up and becoming more outspoken. Then, you have the stalkerish Christian who literally puts Siân on her knees and forces her onto him. If you are not into reading scenes involving assault and being forced, this particular scene may bother you.
Forewarning, this is a duet, so there is a cliffhanger at the end of this book. Thankfully the second book is already out, and you can pick it up via Kindle Unlimited if you have that subscription. I did happen to have gotten Perfect Villain through KU, but I also picked up the Audiobook from Audible. I like listening to the book if I cannot read it, especially if I have to catalog over 1000+ books in my library at home. I'm glad I didn't have to wait several months for the next book because I would have gone crazy myself. Unlike Christian, I would patiently count the days for Christian and Siân's continuing story. I wouldn't do the unthinkable things he did in this book to win over the girl. I need to know what happens next to these two and how Siân will handle the truth of who Christian really is to her.
I'm thankful I have found two new authors to add to my auto-buy lists. My library is already way too extensive, per my husband, but you can never have enough physical and kindle books.
Standalone or Part of Series: It's part of the Dark Lies Duet and I recommend reading in order.
Steam/Spice: 🌶 🌶 🌶
Trope(s)/Element(s)/Trigger(s): Mafia Romance. Stalker Romance. MMC is Mob Boss's Son. FMC's family was unalived when she was ten by MMC's father. Arranged Marriage Originally. Choking. Praise/Degradation. Spitting in Mouth. MMC is very protective of FMC, even when he is stalking her. Forced Sodomy/Assault on FMC. Narcissistic and Sadist MMC. Graphic Torture/Unaliving by MMC.
Would I recommend this book? Yes. If you enjoy Dark Mafia Romance with the following elements: MMC Stalker/Unaliver and FMC College Student on the run from her Stalker for years, then this duet is for you. There are potential triggers in this book that may bother some readers. I have some listed in my review. The authors may have them listed on their websites, too.
Favorite Quote(s): "I want to ravish her pretty little pussy. My pussy. Pussy that has been promised to me since before she ever thought about being stroked and petted. Pussy that lacked the proper care, attention, and worship."
"Your orgasms belong to me."
"I'm not going to kill her. I just want to fuck her and give you a hundred evil little grandchildren."
"I want to dirty every single inch of her and brand my fucking name into her flesh. She's mine, and after tonight, the whole goddamn world will know it."

This post contains affiliate links you can use to purchase the book. If you buy the book using that link, I will receive a small commission from the sale. It will help sponsor future giveaways but costs you nothing extra. You can read the full disclosure underneath the Privacy Policy.
---
---
---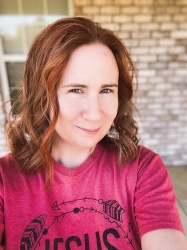 Latest posts by FranJessca
(see all)