Review: 'Portrait in Death' by J.D. Robb
May 11, 2021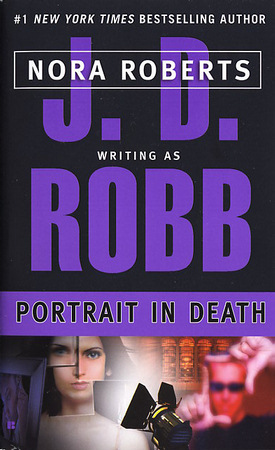 Portrait in Death
by
J.D. Robb
Series:
In Death #16
Published by
Berkley
on February 25, 2003
Genres:
Romantic Suspense
Format:
AudioBook
,
Paperback
Source:
Purchased
,
Scribd
Goodreads
Purchase at
Amazon
|
Barnes & Noble
|
Kobo

After a tip from a reporter, Eve Dallas finds the body of a young woman in a Delancey street dumpster. Just hours before, the news station had mysteriously received a portfolio of professional portraits of the woman. The photos seemed to be nothing out of the ordinary for any pretty young woman starting a modeling career. Except that she wasn't a model. And that these photos were taken after she had been murdered.
Now Dallas is on the trail of a killer who's a perfectionist and an artist. He carefully observes and records his victim's every move. And he has a mission: to own every beautiful young woman's innocence, to capture her youth and vitality—in one fateful shot...
---
Portrait in Death is the sixteenth book to J.D. Robb In Death series. This series keeps getting better, and better and I can't get enough of it.
Storyline/My Thoughts: I'm going to continue to say that I love this series so much. Each book is making me fall harder for each of the characters in this series. J.D. Robb also manages to keep Eve and her team busy with some of the craziest cases. This time, the team has to determine why a murderer is killing his/her victims and taking photos of them afterward. It's like the murderer is setting up a portfolio of his victims. The murderer is also bragging about it to Nadine Furst, which makes Eve question her friend initially.
The case was not easy to figure out since the killer didn't leave any clues. It would take a while for Eve and her team to figure it out. In the meantime, Roarke is having his past creep up to him. This time though, he will be distant with Eve about what he finds out about his past. Eve at first gives him his space until she talks to Mira and Feeney about Roarke worrying her. I loved the scene where Eve ends up meeting up with him, and he sees her get off the helicopter (which she doesn't like at all). Another significant part of this scene is where the helicopter lands. It's in a field full of cows, and Eve is petrified of cows for some reason, which I find funny since I live near a farm with cows behind my house. Cows are not scary but cute. Seriously, you can tell that Eve loves Roarke when she faces some of her fears. Roarke and Eve are the cutest ever. Each book makes me fall harder for these two and how they are soulmates.
Another favorite scene is when Eve finally can eat her chocolate that she has been hiding from the candy snatcher. The candy snatcher finally does not find her hiding spot. Peabody ends up catching her eating chocolate and wants a bite, but instead of sharing, Eve sticks it all in her mouth. Peabody calls Eve selfish. Haha! This whole scene reminds me of me eating chocolate and trying to hide it from my girls. My oldest daughter would have a fit if I didn't share with her; my youngest wouldn't care. She knows I rarely eat chocolate.
This book definitely put me through so many emotions at once. I laughed. I cried. I got mad. I had to take some time after this book to get my feelings in check. I'm so glad that my family wasn't around when I was reading or listening to it. Otherwise, they would have made fun of me for crying and laughing over certain scenes in the book. They don't understand!
Standalone or Part of Series: It's part of the In Death series and I would recommend reading in order.
Would I recommend this book? Yes. I recommend this book to Romantic Suspense/Thriller readers out there. Each book has a different case that Eve, Roarke, Peabody, Feeney, McNab, etc., need to investigate. Readers will get to read how the characters grow in each book. You not only fall for the main characters but the secondary characters, too. I love how J.D. Robb writes her characters. I can't get enough of them. It's like they are family.

This post contains affiliate links you can use to purchase the book. If you buy the book using that link, I will receive a small commission from the sale. It will help sponsor future giveaways but costs you nothing extra. You can read the full disclosure underneath the Privacy Policy.
---
---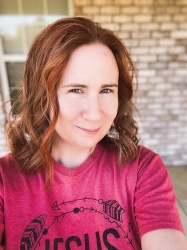 Latest posts by FranJessca
(see all)