Review: 'The Darkest Hour' by Maya Banks #Romanceopoly2020
May 16, 2020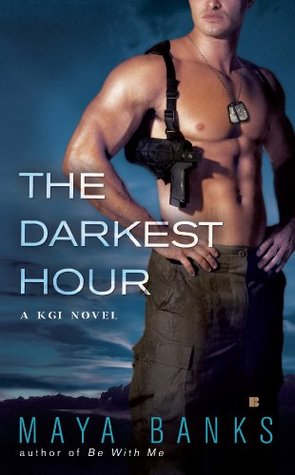 The Darkest Hour
by
Maya Banks
Series:
KGI #1
Published by
Berkley
on September 7, 2010
Genres:
Romantic Suspense
Format:
Paperback
Source:
Purchased
Goodreads
Purchase at
Amazon
|
Barnes & Noble

It's been one year since ex-Navy SEAL Ethan Kelly last saw his wife Rachel alive. Overwhelmed by grief and guilt over his failures as a husband, Ethan shuts himself off from everything and everyone.
His brothers have tried to bring Ethan into the KGI fold, tried to break through the barriers he's built around himself, but Ethan refuses to respond… until he receives anonymous information claiming Rachel is alive.
To save her, Ethan will have to dodge bullets, cross a jungle, and risk falling captive to a deadly drug cartel that threatens his own demise. And even if he succeeds, he'll have to force Rachel to recover memories she can't and doesn't want to relive—the minute by minute terror of her darkest hour—for their love, and their lives, may depend on it.
---
I've read a couple of Maya Banks Erotic Romance books a couple of years ago and decided it was time to try out the first book to her KGI series, which is Romantic Suspense. I've had The Darkest Hour on my TBR since 2011, and thanks to the #Romanceopoly2020 Challenge, I was able to read it. The Darkest Hour was one of those books my book reading friends kept telling me to read since I was having trouble getting into Maya Banks erotic romance books.
Female Protagonist: Rachel Kelly is the wife of the Male Protagonist who has been held captive for a year by the drug cartel. She has PTSD after what she went through, which is expected. She was hooked on the drugs the cartel was giving her, and she had memory lapses from what happened to her. The only person she remembered was Ethan, but she didn't remember what happened before she was caught. I felt for her character in the story since she didn't know anyone, and it took time to get her memories back. It broke my heart after discovering what happened before she was captured and why her husband is determined to keep her from the truth.
Male Protagonist: Ethan Kelly is an ex-Navy SEAL. He's been grieving his wife for over a year, thinking she was dead, so his family has been worried about him. I liked Ethan but didn't love him. He was determined to find his wife after discovering she was alive but wanted to keep a secret from her on what happened between the two.
Storyline: Ethan gets help from his brothers that work for their own security company called KGI to help rescue his wife. They have been trying to get Ethan to work for them for a while now. They are skeptical at first on the anonymous tip that his wife is alive, but they are willing to help him. After they find her, though, they realize someone wanted to kill Ethan's wife and determine who. I don't want to give too much away from the story for readers that haven't read it yet. I will say this that I enjoyed reading the suspense of the story and finding out why someone wanted to harm Rachel Kelly. The story did feel rushed at times, but I powered through it. This book is the foundation for the series because it introduces all the other characters in KGI. Be prepared to be introduced to them all, and you may fall for one or two or several of them. I know I did.
Steaminess: Mild
Standalone or Series: It's part of a series, but each can be read as a standalone.
Cliffhanger: No
Trope: Second Chance at Love
HEA: Yes
Would I recommend this book? Yes, especially if you are a fan of Maya Banks books and enjoy the Romantic Suspense genre. The first book in the KGI series only received 3.5 stars from me, but that's due to the main characters. I didn't feel a connection to them in the story. I'm going to dive into the rest of the series eventually since I want to read more about the supporting characters in the series.

This post contains affiliate links you can use to purchase the book. If you buy the book using that link, I will receive a small commission from the sale. It will help sponsor future giveaways but costs you nothing extra. You can read the full disclosure underneath the Privacy Policy.
---
---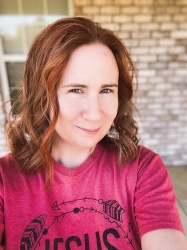 Latest posts by FranJessca
(see all)