Review: 'The Duchess War' by Courtney Milan #romanceopoly
June 23, 2019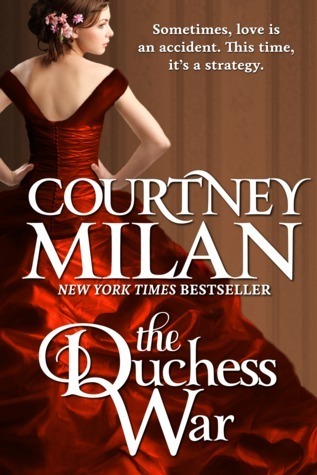 The Duchess War
by
Courtney Milan
Series:
Brothers Sinister #1
Published by
Self-Published
on December 8, 2012
Genres:
Historical Romance
Format:
eBook
Source:
Purchased
Goodreads
Purchase at
Amazon
|
Apple
|
Google Play
|
Kobo

Sometimes love is an accident.
This time, it's a strategy.
Miss Minerva Lane is a quiet, bespectacled wallflower, and she wants to keep it that way. After all, the last time she was the center of attention, it ended badly—so badly that she changed her name to escape her scandalous past. Wallflowers may not be the prettiest of blooms, but at least they don't get trampled. So when a handsome duke comes to town, the last thing she wants is his attention.
But that is precisely what she gets.
Because Robert Blaisdell, the Duke of Clermont, is not fooled. When Minnie figures out what he's up to, he realizes there is more to her than her spectacles and her quiet ways. And he's determined to lay her every secret bare before she can discover his. But this time, one shy miss may prove to be more than his match...
I haven't read a historical romance book in quite some time, which I should read them more often because I tend to love reading books that take me back in time. The storylines, characters, clothing, and time periods are what keep me intrigued by the historical romance genre. It also helps when you have an author that can write a fantastic historical romance story and keep you interested in everything.
 The Duchess War is the first full-length novel of Courtney Milan's Brothers Sinister series, and I ended up sneaking this book in between times I could stay at home. This happens to be my first book by the lovely Courtney Milan and will not be my last. I also read this book due to the Romanceopoly Mystery #2 Challenge (Prompt Reveal: Read a historical romance book where the heroine is a wallflower or courtesan (or both)).
First let me say I've always loved characters that are shy and quiet, but also have a secret about them. The heroine in this story is a Wallflower, but she has a big secret that she has been keeping hidden for a while now. It's a scandalous secret that her father ended up getting her caught up in the beginning. Her Great Aunts that took her in after the secret has been there with her since everything happened. They want her to come out of her shell, but she is wary about it.
Minnie is the Wallflower's name, and she's an intriguing character in the story. The first chapter alone had me wanting to read more about her and the main male character, who is a Duke. The Duke was hiding in the first chapter and ended up spying on Minnie, but not on purpose.
The poor Duke of Clermont is a broken/damaged Duke of Clermont who I loved getting to know in the story. He had a secret to in the book. His secret could harm others if it came out. Minnie though finds out his secret, and that is when these two characters get closer with each other. Both have their family drama, which makes them connect. One never knew love, while the other knew love, but then got hurt in the process.  These two were strangers to lovers who were in a different class from each other. Here it is Minnie didn't see herself ever being with a Duke and the Duke couldn't fathom why she couldn't be with him.
Overall, this book was very enjoyable, and I look forward to diving into the rest of the series. I also plan on checking out other books from this author. I'm going to challenge myself to read even more historical romance this year.
---
Story Rating: 4.5 stars
Steaminess Rating: 3 stars
Standalone or part of series: Part of series, but each follows a new couple.
Do I recommend this book? Yes.
Will I read other books from the author? Yes.
Tropes/Elements: Strangers-to-Lovers
Hero: Broken/Damaged; Duke; Mother & Father Problems in different ways
Heroine: Wallflower; Broken/Damaged; Plain-Jane; Amazing Chess Player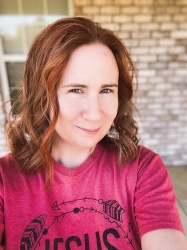 Latest posts by FranJessca
(see all)