Review: 'The Lunatic Cafe' by Laurell K. Hamilton
June 27, 2020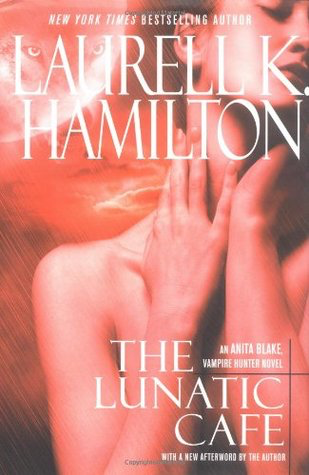 The Lunatic Cafe
by
Laurell K. Hamilton
Series:
Anita Blake Vampire Hunter #4
Published by
Berkley
on January 1, 1996
Genres:
Urban Fantasy
Format:
Paperback
,
AudioBook
Source:
Purchased
Goodreads
Purchase at
Amazon
|
Apple
|
Google Play
|
Kobo

Vampire hunter and zombie animator Anita Blake is an expert at sniffing out the bad from the good. But in The Lunatic Cafe-now in trade paperback for the first time-she's about to learn that nothing is ever as it seems, especially in matters of the not-so-human heart.

Dating a werewolf with self-esteem issues is stressing Anita out. Especially when something-or someone-starts taking out the city's shapeshifters.
---
I first read The Lunatic Cafe by Laurell K. Hamilton in 2009 when I was still in the US Navy. The Anita Blake series is what helped break me back into the Urban Fantasy genre. I was so happy to be back in the earlier books of Anita Blake because these focused on her mostly. Although readers will get to have some love triangle moments in this book between Anita, Jean-Claude, and Richard, be prepared before diving into this book if you do not like love triangles. It gets worst in later books, but The Lunatic Cafe has some heated issues between the Vampire and Werewolf dating Anita.
This book though, dives into some issues with the werewolf pack and how some shifters are getting killed. Anita is brought into investigating with Dolph and his crew, but she also has the pack leader, Marcus wanting her help too. There's a slight issue between Anita and Richard in this book after discovering that Richard is having trouble with Marcus. He doesn't want to tell her about it since she's not a part of the pack. Jean-Claude has some difficulty in this book with a female vampire named Gretchen. Gretchen has it out for Anita for Jean-Claude loving her. Poor Anita hates dealing with romantic drama, and you can tell immediately she wants to live her life without it all. Unfortunately, it's hard when you have two supernatural beings in love with her.
I don't want to go into any further detail for readers that haven't read this book or series. I loved the action in this book because Anita is having to investigate who or what is killing werewolves/shifters. She'll find out not everything is what it seems to be, especially with whom she has to work on investigating the murders. I love the constant drama between Richard and Jean-Claude. Yup…I'm one that loves love triangle dramas. I'm a big Jean-Claude fan and never liked Richard. He drives me crazy with his jealousy and also having passive-aggressive behavior. He's a werewolf and doesn't like having to harm someone. Geez!
Jason is introduced in this book, too, and I forgot how he was at the beginning of the series. He comes off as very clingy in the beginning and scary since he's new to the pack, although I love how he handles himself in certain situations.
Overall, this book gets five stars from me, and I recommend it to readers of the Urban Fantasy and Paranormal Romance genres. I'm doing a re-read of this series, and it feels like it's brand new to me since it's been a while that I read the books. I love every bit of the re-read.

This post contains affiliate links you can use to purchase the book. If you buy the book using that link, I will receive a small commission from the sale. It will help sponsor future giveaways but costs you nothing extra. You can read the full disclosure underneath the Privacy Policy.
---
---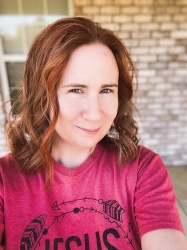 Latest posts by FranJessca
(see all)