Review: 'The RSVP' by Lauren Blakely
March 20, 2023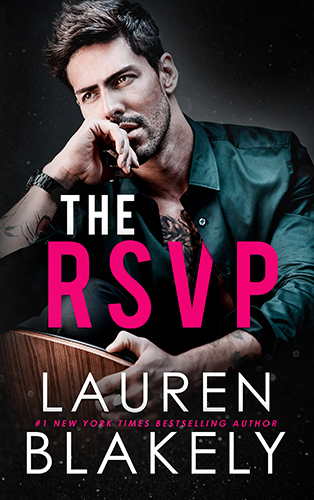 The RSVP
by
Lauren Blakely
Series:
The Virgin Society #1
Published by
Lauren Blakely Books
,
Self-Published
on January 4, 2023
Genres:
Contemporary Romance
Format:
AudioBook
,
eBook
Source:
Kindle Unlimited
,
Purchased
Goodreads
Purchase at
Amazon
|
Barnes & Noble

Our days are full of secrets. Our nights are for seduction…
For the last year, I've wanted someone I can't have. The man my father built his latest multimillion dollar business with. He's a decade older than I am, and he's entirely forbidden. The fact that he's never given me a second glance only makes me long for him more.But the other night, across the room at a gala, everything changed. His broody gaze lingered on me and grew darker. So I'm officially done being the good girl. Tomorrow I turn 21. As a gift to myself, I plan to seduce my father's business partner. Happy birthday to me.
---
It's been a while since I picked up Lauren Blakely's book, and I decided it was time to go back to reading her Contemporary Romance. She tends to write books that have some of my favorite tropes in them and memorable characters. I started her Virgin Society series since it's the latest she has written. Thankful for my Kindle Unlimited subscription, where I can read the first book in the series, The RSVP. It also included the prequel, The Crush, which I'll review with The RSVP since it's short.
Storyline/My Thoughts: I will admit right away that I purchased the audiobook, too. Why? Because Joe Arden is the male narrator, and if he's narrating the MMC, I'm automatically buying the book. That man's voice is orgasmic. My husband knows of my obsession with Joe Arden's narration in books and has accepted it, so there is no need to tell on me. He knows. 😆 I loved the female narrator, Vanessa Edwin, too, and I'm thankful for her bringing the FMC to life because I loved Harlow Granger even more because of Vanessa. An audiobook that includes two excellent narrators that bring the author's characters to life, yes, I will enjoy the book more. Enough of loving on the narrators, and let's get into what I enjoyed with The Crush/The RSVP.
I'm a sucker for age-gap romances, and this book has that trope. I know Age Gap is not for every reader, but it's not that big of an age gap, in my opinion, since I've read more significant age gaps in romance books. (If I remember correctly, it's ten year age gap. The FMC is twenty-one; she is finally with the MMC.) If you enjoy this trope, you'll enjoy this romance story between Harlow Granger and Bridger James. Here's the trope I've never read before, the one where the FMC has a crush on her father's business partner. Forbidden romance story, sign me up. You know, at least one of the characters will want to not fall for the other because they think it's wrong. It's the push and pulls between the characters I love in the forbidden romance stories, and this book included that between the MMC and FMC. It does take a while for the two main squeezes to have anything intimate between each other, so if you are expecting spice in the beginning, it's going to take a while.
I loved Harlow Granger in The RSVP. I got to know her briefly in the prequel and enjoyed her then, but in the full-length novel, she's back from college, and she's gorgeous, confident, and mature for her age. She knows what she wants and is determined to get it, even interning at her father's company to get close to her long-time crush. Her friends in the Virgin Society are encouraging her to go for it, and she finally focuses everything on winning Bridger James over. It will take some frustrating moments to get that man to see her.
Bridger is the typical MMC who tries everything to avoid the FMC since he finds his attraction to her forbidden, but he sees her as the confident woman she portrays in the story, which is why he can't seem to stay away for too long. He drove me a little batty with his constant running away when Harlow made it evident to him, but it would have made the story less interesting if he didn't. Again, Harlow wins me over in this story by Lauren Blakely. She's unwilling to give up on Bridger and does it in a way that makes him give in, eventually. These two complement each other well, so I'm giving their story four stars. I love when they finally do give in to their forbidden romance.
Here's what bothered me in the book; it really had nothing to do with the main characters. It was Harlow's father and how he treated the women in his life and had his daughter lie for him. I felt for Harlow regarding her father and how he treated every woman in his life, and then Bridger knew about it, too. Harlow's father should have no say on whoever Harlow wanted to be with since he couldn't keep his relationships. The ending and how everything was revealed, I rooted for the two main characters, that's for sure.
After reading Harlow's story, I'm looking forward to reading more from The Virgin Society series. I'm making time in 2023 to read Lauren's backlist since the woman is a powerhouse at writing romance stories, and I have some catching up.
Standalone or Part of Series: It's part of The Virgin Society series, but each book can be read as a standalone.
Steam/Spice: 🌶 🌶
Genre(s)/Trope(s)/Element(s): Contemporary Romance. Forbidden Romance. Office Romance. Boss/Employee. Age Gap. Dad's Business Partner. Virgin Heroine.
Would I recommend this book? Yes. If you enjoy Contemporary Romance with Age Gap + Forbidden storylines, this book is for you. It does have a lot more angst to it than steam, so be prepared to feel frustrated with the FMC when it comes to getting the MMC to give in to their attraction eventually.
Favorite Quote(s): "What do you want to do to me right now?" His eyes darken. "Taste you. Everywhere," he says. I shudder. Everywhere. In my knees too. With his free hand he grabs my hip, steadying me. "Don't fall," he murmurs. Too late for that.

This post contains affiliate links you can use to purchase the book. If you buy the book using that link, I will receive a small commission from the sale. It will help sponsor future giveaways but costs you nothing extra. You can read the full disclosure underneath the Privacy Policy.
---
---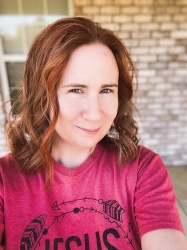 Latest posts by FranJessca
(see all)