Review: 'Whisper of Bones' by Melinda Leigh
December 31, 2019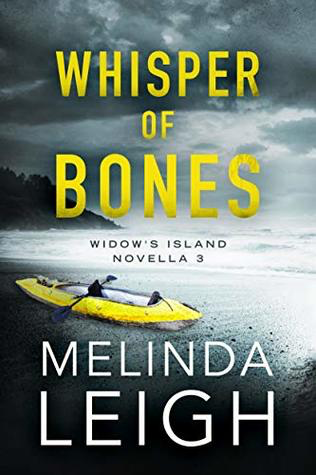 Whisper of Bones
by
Melinda Leigh
Series:
Widow's Island #3
Published by
Montlake Romance
on October 22, 2019
Genres:
Romantic Suspense
Format:
eBook
Source:
Kindle Unlimited
Goodreads
Purchase at
Amazon
|
Google Play

Dark secrets from the past bob to the surface in the third novella in the Widow's Island series.
When a body washes up on the state park beach, Deputy Tessa Black's experience as a former Seattle detective tells her that the death was not an accident. All evidence points to another murder on the remote island.
The victim is a local contractor with a shockingly long list of enemies. The more locals Tessa interviews, the more people she suspects—from the bitter ex-wife and estranged current wife to disgruntled former clients and employees. They all have different reasons to want him dead.
As Tessa's investigation heats up, arson and a vicious assault convince her the killer is desperate to hide his crime—and that she'd better solve the case before he claims another victim.
---
Whisper of Bones is the third novella in the Widow's Island series by Authors Melinda Leigh and Kendra Elliot. It released in October 2019, and I finally made time to read it thanks to Kindle Unlimited. It also helps that I'm now out of a reading slump thanks to reading these novellas. Melinda Leigh and Kendra Elliot always know how to get this reader back into her reading schedule with their suspenseful stories and kick-butt characters.
The fabulous Melinda Leigh writes the third novella in the series, and it follows Tessa Black and Logan Wilde again with another murder investigation. This time it involves a body being discovered by kayakers. They realize right away that it's a murder due to after inspecting the body and scenery for any foul play. Unfortunately, this time it may involve several suspects since the murder victim is well-known for being a jerk. It's not going to be a straightforward investigation for either character, and I enjoyed following these two to figure out who killed the man they found murdered. This one is not as gruesome, but it does involve some people that have the motive to kill.
Both Tessa and Logan are together now in this book, which I love since they are meant to be together. If you read the second book, you would've read the connection right away with these two lovable characters. Readers will get more into Logan's head and what he is dealing with after what he went through in the Army. This book will bring back those memories that he longs to forget, too, with what Tessa and Logan have to face in the book.
Melinda does another fantastic job with keeping me turning the pages (scrolling on my kindle in this case) with the story, and I can't wait to read more after the ending in this novella. I need to know more about the biggest mystery that both Tessa and Cate are trying to find out more about, and that is what happened to their friend twenty years ago. There was something that happened in this book that may have brought more evidence to sight.
I meant to mention this in my review of this second novella, but I love how Tessa fears a chicken. She ends up dealing with the 'mad hen' a couple of times in the previous novella and this novella. For someone that deals with chickens on my little farm, I can say chickens and roosters can be mean little creatures. The roosters tend to be more robust if you don't teach them right away who's boss. Poor Tessa fears for her life due to that crazy chicken. She puts up with the chicken since her mother, who has dementia, adores her chickens. I feel for you, Tessa. A mean rooster had chased me before when all I was doing was jogging around my property. Mean little creatures, but they do help produce eggs and eat all those crazy little bugs.

This post contains affiliate links you can use to purchase the book. If you buy the book using that link, I will receive a small commission from the sale. It will help sponsor future giveaways but costs you nothing extra. You can read the full disclosure underneath the Privacy Policy.
---
---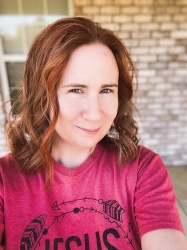 Latest posts by FranJessca
(see all)