ARC Review: 'Acts of Creation' by Elisabeth Staab
August 22, 2015
I received a complimentary copy of the book from the author in exchange for an honest review. This does not affect my opinion of the book or the content of my review.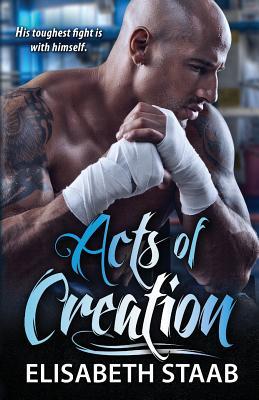 Acts of Creation
by
Elisabeth Staab
Series:
Evergreen Grove #2
Published by
Elisabeth Staab
on September 10th 2015
Goodreads
Purchase at
Amazon
|
Apple

He's living a lie.
Dante Ramos: Champion. Ladies' man. Party animal. Women want him, and men either want to be him or put his lights out for sleeping with their girlfriends. It's all an act. Inside, he's so full of self-loathing he's on a fast-track to self-destruction.
She's living in the shadows.
Meeting Michelle at a support group for assault survivors shows Dante a new world of possibilities. Finally, someone in his life might understand him, and she creates in him a fierce need to protect. Trouble is, Dante lives his life in the spotlight, and the only thing Michelle wants is a place to hide.
My Review:
Acts of Creation is the second book in Elisabeth Staab's Evergreen Grove series and so far has become my favorite of the series. The characters Michelle and Dante definitely are complete opposite of each other, but they complete each other in every way.
Dante is supposedly a ladies man, who secretly can't handle where his life has gone and continues to go. He needs help, but he doesn't want the help. He ends up meeting Michelle at a support group for assault and she's making him change into a different person. He ends up opening up to her, where he has never opened up to anyone.
Michelle knows Dante tries to act like the bad guy, but she's seen the softer side of him that no one knows. She has her own issues she's dealing with her. Her past keeps affecting her and she feels she'll never get over what happened to her. What's worst is her family never believed what happen and just wants her to come home. Fortunately, she meets Dante who helps her cope with what happened and shows her what love really is.
What I loved most about Michelle:
She's a sweet girl, who just wants to live her life the way she wants. She may have been hurt by someone she thought she could trust, but she's a fighter. She doesn't think she is, but it takes certain situations for her to realize it. I enjoyed reading how Michelle grew in the story and how Dante helped her along. She's learning to trust again and learning how to speak up for herself, especially to her family.
What I loved most about Dante:
He has an image of being a bad boy, but secretly he's the sensitive guy who wants to live his life without the troubles he's endured. It takes Michelle for him to see his full potential. He's also very protective and caring to Michelle, even the short time of meeting her, he feels he must be there for her. He finds love finally, and so does Michelle. (He's also very sexy. You'll see once you read how Elisabeth described in the book)  VERY SEXY!!!  =)
Disturbing and tough events occur in both of Dante's and Michelle's lives, but with the help from each other they grow to fight their pasts together to become stronger.
Elisabeth wrote a dramatic New Adult story that will tug at your heart and make you adore both of these characters. If you are fan of the New Adult genre, I highly recommend this book and this series. Be prepared for some tough situations that come to front in this book with the characters, but be prepared for some moments of love and courage.
I give this book 5 stars and look forward to reading AJs story next in the Evergreen Grover series. I do recommend reading the first book first in the series, but you don't have to. You'll want to know about the first characters in the series though.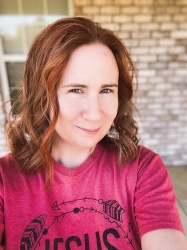 Latest posts by FranJessca
(see all)