Review: 'Ricochet by @KeriLake
July 23, 2015
I received a complimentary copy of the book from the author in exchange for an honest review. This does not affect my opinion of the book or the content of my review.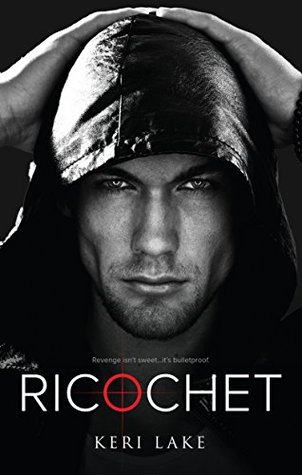 Ricochet
by
Keri Lake
Series:
Vigilantes #1
on January 1st 1970
Genres:
Dark Romance
,
Romantic Suspense
Goodreads
Purchase at
Amazon
|
Apple

The only sure way to destroy a man is to take what he cannot live without.
Three years ago, I had everything.
A beautiful wife.A son.A reason for living.
Until a ruthless task force, assembled under Mayor Michael Culling, with a brutal strategy to make the streets of Detroit 'safe', ripped away everything I loved in a deadly hunt called The Culling.
They tried to kill me, too. I wish they had. Now I'm cursed by the memories of that night, and the words I whispered to my dying wife.
A promise—to avenge the wrong and set it right.
I'm no longer Nick Ryder. I'm a masked vigilante. Faceless. Loveless. Fearless. A man with nothing left to lose—one who's seen the dark and violent truth behind the city's flawless veneer.
Michael Culling doesn't know who I am. Or what I want. All he knows is that I've kidnapped his beautiful wife.
An eye for an eye—isn't that how the saying goes? And Aubree Culling is the perfect pawn to destroy him.
If she doesn't destroy me first.
My Review:
There is no doubt every book I read from Keri Lake tends to keep me on the edge of my seat, while reading it. After reading Keri Lake's first non-paranomal book that involved a lot of dark twisted moments, I may need a couple of days to recuperate from Ricochet.
I was prepared ahead of time to be thrown into a fictional world that went to the dark side due to it being Keri Lake. If you haven't read her Sons of Wrath series, I definitely recommend you do. The woman writes stories that are unforgettable and tend to put you through you through the ringer (literally).
Ricochet has all the elements of a dark romantic suspense, which are not suitable for someone under the age of 18. Believe me, some of the scenes in the book are so graphic I felt like I was there literally witnessing it. Keri Lake is that descriptive with her writing. If this book was a movie, I would be the one covering her eyes, but peeking through every once in a while because I would want to know if the main character was getting his revenge or not.
Ricochet involves the main male character Nick getting revenge for what has happened to his family. He has a plan to make the biggest criminal get what he deserves, but first he will need to take what he loves most. He also will need to take revenge on all the others that were involved on killing his family. The main female character, Aubree ends up in the middle of all the fiasco, due to who she is associated with. I won't go into the storyline due to not wanting to give away spoilers. Take it from me, this is a book that needs to be read.
Be prepared for some very graphic scenes that involve torture, sex, violence, and rape. There are also some scenes that involve young girls, human trafficking, and many more uncomfortable parts that may not be suitable for everyone.
Keri Lake makes Ricochet to be dark and twisted, but she does have a happily ever after at the end. Yes, there is an amazing happily ever after at the end.
I adored everything about this book, even though it made me cringe at times and even made me cry. Be prepared to cry over Nick and Aubree's story. Holy crap, I was bawling during Aubree's story. The ending is a shocker too. I definitely was not expecting to find out what happened at the end.
This is why Keri Lake is one of my favorite authors, and will forever be on my auto-buy list because the woman can surprise me, scare me, make me cry, and smile at the same time. I swear I go through so many emotions with her books.
Nick may also be one of my favorite dark twisted male leads ever. I definitely was not expecting his shocker at the end. Seriously, Keri I should've known, but you hid it so well.  =)  He is also a very SEXY lead male character. (Oh…and the cover model for the book fits him perfectly)  =)
If you are looking for a romance novel that is dark and full of revenge, this is the book for you. I give this book 5 stars and highly recommend it.
Ricochet is my TOP PICK for 2015 on Book Lovin' Mamas.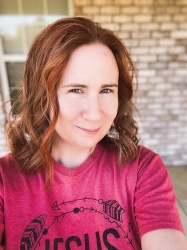 Latest posts by FranJessca
(see all)