ARC Review: 'Angel Lover' by Tricia Skinner
July 1, 2015
I received a complimentary copy of the book from Netgalley, the publisher in exchange for an honest review. This does not affect my opinion of the book or the content of my review.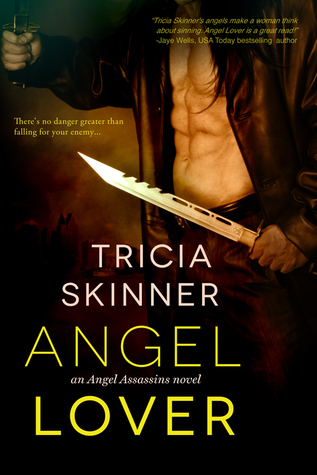 Angel Lover
by
Tricia Skinner
Series:
Angel Assassins #2
Published by
Entangled: Select Otherworld
on June 30th 2015
Genres:
Paranormal Romance
Goodreads
Purchase at
Amazon
|
Apple

There's no danger greater than falling for your enemy…
The Nephilim are bound. Their powers cursed. But half-angel Kasdeja will do anything to free them from Heaven's tyranny. When Kas is approached by a striking, mysterious woman, she tells him his greatest enemies hold the key to his freedom.
Mariel keeps herself shrouded in secrets, using them to hide her true self. For she is not just employed by the Renegades--enemy fallen angels—she is a double agent, working on the sly for Heaven. Her directive is to seduce the gorgeous Nephilim—despite her insecurity about such sensual acts.
For Mariel is playing a dangerous game, and falling for Kas could only cause trouble; her assignment isn't just seduction. It's destruction.
My Review:
 If you haven't read the other books in the Angel Assassins series, you are missing out on learning more about the Directorate, Renegades, and Nephilims in this paranormal world that Tricia has beautifully created.
Angel Lover is the second book in Tricia Skinner's Angel Assassins series, and this installment definitely blew me away with all the twists and turns. I was not ready with everything that I read in this installment.
Angel Lover introduces Kasdeja, who is determined to free his other half-angel brethren from their bound duties from the Directorate. He'll do anything and he'll finally be given the opportunity by a mysterious woman, who gives him something he can't really refuse. Although, he's skeptical at first to trust her since she is one of the enemy.
Mariel is the mysterious woman and she's on a mission to gain Kas's trust for the Renegade angels. She has her own secrets, but for now she is doing what she's supposed to do. She doesn't think anything of it until she really meets Kas that he's special. She's forced to choose sides and the side she chooses to stick with, may be the one that is out to betray her.
Things are going to get haywire with these two, and this is when twists and turns will start in the story. No, I will not tell those twists and turns and give away the story. I will say this, be prepared for a big shocker towards the end of the story.
I enjoyed every bit of the action scenes in this story, even though I would've loved to have more of the other Bound Angels in the story. I'm anxious more than ever to learn more about the others, especially with what happened to one of them.
This book includes a lot action, drama, romance, action (yup…already said it, but it's got a lot of action), and a big bombshell. There's even a scene that could bring tears to your eyes. Heck, I'll admit it I cried…dang it. I'm not ashamed.
I give this book 4.5 stars, and highly recommend it to paranormal romance readers out there that enjoy a different take on Angels and Fallen Angels. Let's just say you can't trust any of them, unless you are apart of the Angel Assassins. (The Nephilims who are there to learn the truth)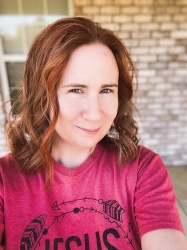 Latest posts by FranJessca
(see all)