ARC Review: 'After She Falls' by Carmen Schober
November 2, 2021
I received a complimentary copy of the book from Netgalley in exchange for an honest review. This does not affect my opinion of the book or the content of my review.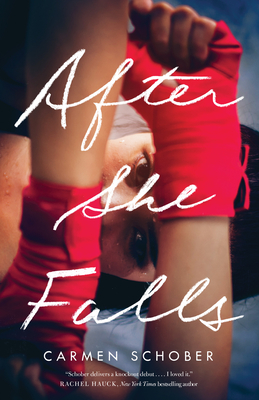 After She Falls
by
Carmen Schober
Published by
Bethany House Publishers
on November 2, 2021
Genres:
Christian Fiction
Format:
eArc
Source:
Netgalley
Goodreads
Purchase at
Amazon
|
Barnes & Noble

Strong-willed Adri Rivera always dreamed of becoming a professional mixed martial artist, but then she fell in love with a man who smashed everything to pieces. When their tumultuous relationship finally comes to a head, Adri flees with their young daughter to her small hometown in the mountains of Pennsylvania. There, she must face the people she left behind and put her broken life back together as a single mother.
Adri struggles to regain her independence after so many years under the oppressive influence of her ex, but a job opportunity at a local gym gives her hope that she'll be able to stand on her own two feet. The one problem? The man who offers it to her is the handsome but hardened Max Lyons--her former best friend and training partner, whom she left heartbroken years before.
As Adri dares to pursue her dream again, training for a big tournament, can she confront her weakness and avoid the past defining her future?
---
2021 has been the year I branch out to new genres. After She Falls is the first Christian Contemporary Fiction I've read, and it happens to be the author, Carmen Schober's debut novel. I'm so glad I got a chance to read it, thanks to the publisher, Bethany House Publishers (on Netgalley). This book has made me realize I need to read more of this genre.
Storyline/My Thoughts: First, I will get this out of the way and mention that this book was a tearjerker for me. I was in tears several times in this book due to the female protagonist, Adri Rivera, and what she endured and overcame in this book. After so many years of dealing with her abusive husband, Adri Rivera decides to leave him and return to where she grew up in Pennsylvania with her daughter. She knows it's not going to be easy, especially after she left everyone behind that cared for her. Her Uncle welcomes her back and helps her get back on her feet. He's the one that helped raise her and brought her into something she loved when she was younger. Adri wanted to become a professional mixed martial artist years ago, but she put it on the back-burner when she met her husband, Owen. Now is her chance to make her dreams come true. She knows it will be challenging, but she will prove to herself and everyone she can do it.
When Adri left years ago, she left behind her best friend and training partner, Max, who had feelings for her. Their friendship has never been the same, but there may be a second chance of them together. It will take some time since Max is not over Adri, leaving him for Owen. I could understand his frustration and why he was hesitant to be around Adir. They eventually work together since Max hires Adri as an instructor at his gym and then assists her with her MMA training. I was rooting for these two to realize how much they cared for each other. They were meant to be together.
I love stories that involve second chances at love or even life, and Carmen Schober did a fantastic job with her debut novel. I loved Adri and reading how she not only was conquering her dream of becoming a professional MMA fighter but growing her faith, too. This was my first Christian contemporary book, and it will not be my last. I loved how the author had scripture in the book and how it aligned with Adri's story. I also loved all the secondary characters, especially Roman (her Uncle) and Boom, who were there to help with Adri's faith.
The ending almost did me in with the crying. I'm so glad my husband was not around when I finished the book. After completing the book, I had to take a deep breath because of what happened to Adri at the end. Don't worry; it was happy tears.
Overall, this book has become my favorite of 2021, and I give it five stars. I look forward to reading more books from this author.
Standalone or Part of Series: Standalone.
Trope: Second Chances
Trigger Warnings: Domestic Violence; Violence from Fights; Animal Abuse (in the very beginning of the book)
Would I recommend this book? Yes, most definitely. If you love reading Christian Contemporary Fiction books that include second chances (at love and life), then this book is for you. This book has become my favorite book of 2021, and I plan to buy a physical copy to add to my home library.

This post contains affiliate links you can use to purchase the book. If you buy the book using that link, I will receive a small commission from the sale. It will help sponsor future giveaways but costs you nothing extra. You can read the full disclosure underneath the Privacy Policy.
---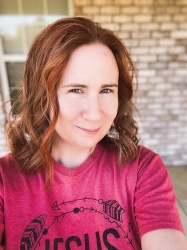 Latest posts by FranJessca
(see all)