ARC Review: 'Pieces of You and Me' by Erin Fletcher
April 18, 2016
I received a complimentary copy of the book from Netgalley, the publisher in exchange for an honest review. This does not affect my opinion of the book or the content of my review.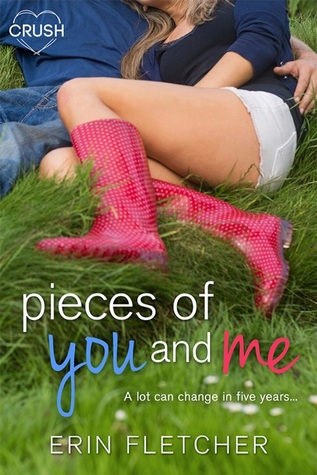 Pieces of You and Me
by
Erin Fletcher
Published by
Entangled: Crush
on April 18th 2016
Goodreads
Purchase at
Amazon
|
Apple

Five years.
That's how long I've been gone. Since I left my best friend—the girl I loved—behind.
Five seconds.
That's how long it takes to realize I am completely, utterly, screwed. Because now that I'm back, my childhood crush has turned into so much more.
Rylee has changed. We both have. And now I'm drawn to her in a completely different way. To her smile. Her touch. To reliving old memories and making new ones. To the happiness she's always given me that I haven't felt since I left.
But her friends are hell-bent on keeping us apart. My dad is one drink away from destroying both of our lives, and maybe I am, too. It's only a matter of time before I have to leave again, and there's nothing I can do to stop it. I never get a choice.
The one choice I can make? Stay away from Rylee. Because if I don't, I'll break her heart—and mine—all over again.
Disclaimer: This Entangled Teen Crush book contains references to drinking, addiction, and just the right amount of angst. You'll want to save this tortured hero, while at the same time, not want to change a single thing about him!
My Review
Best Friends that turn into so much more.  This is the tagline that goes perfectly with Pieces of You and Me. Another longer tagline would be one troubled boy that is affected by what has happened in his life and he tries to stay away from his best friend, but she kind of makes it difficult. 
Erin Fletcher is a new author to me, so I couldn't wait to dive into Pieces of You because it's a Young Adult with a little bit of angst in it.
You may notice it's not my usual genre I tend to read, but the synopsis of the book grabbed my attention.
Chase and Rylee are two characters who haven't seen each other in over 5 years and it's not your normal reuniting story between the two. Chase is not the same boy Rylee grew up hanging out with because he's had a lot happen in his life. He's moved several places with his mom and now he's back with his dad, who is trying everything to change. Unfortunately, Chase has it in his mind that it won't last long and is all prepared to be back with his mother. Rylee his best friend he grew up with is making it difficult for him to accept that may be life is about to change for him. Chase is dealing with what continues to happen to him and Rylee is battling with making Chase understand she really missed him and likes him.
Over all I liked the aspect of best friends that finally are back together, and they actually want to grow their friendship as more. I liked how Rylee didn't want to give up on Chase in the story because she knew deep down he could bet he same boy she grew up with. Chase though was a pain in the butt at times, he did grow on me a bit. He was a troubled teen dealing with divorced parents and constantly not being in the same place for too long.
There was a lot of going back and forth between the characters, especially when they tried to keep their friendship from everyone else. Rylee kind of irked me because she had a lot going for her, especially with her academics and she was doing things she normally wouldn't do. Her friends were even suspicious of her. Chase had issues with the future and what was to become, but that was understandable to a point. They were both were confusing at times, but I had to keep reminding myself these are teenagers. Erin did an amazing job writing them as teenagers. (I have a pre-teen right now and she's a pain in the booty with her constant back and forth not being able to decide on things)
I did enjoy Pieces of You and Me and I definitely want to read other stories that Erin Fletcher has written. I give this book 3.5 stars and recommend it to readers that are fans of the Young Adult Contemporary genre.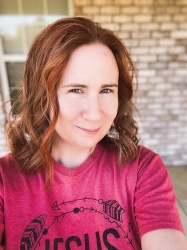 Latest posts by FranJessca
(see all)