Review: 'At the Stars' by Elisabeth Staab
May 6, 2015
I received a complimentary copy of the book from the author in exchange for an honest review. This does not affect my opinion of the book or the content of my review.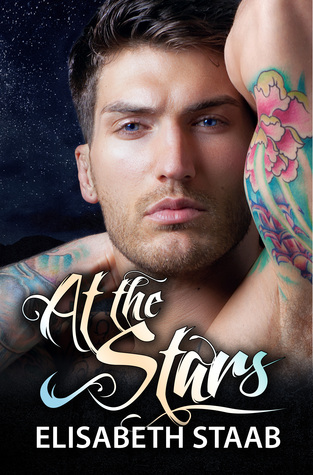 At the Stars
by
Elisabeth Staab
Series:
Evergreen Grove #1
Published by
Elisabeth Staab
on May 5th 2015
Goodreads
Purchase at
Amazon
|
Apple

A GIRL TRYING TO LEAVE HER PAST BEHINDI was a normal teenager who loved music and dancing, until the day I was attacked in my favorite record store. A few years later when my mom succumbed to depression and took her own life, I couldn't stay in my hometown with all the memories and the curious stares. I decided to get in my car and just go – except my car decided it was done going outside a tiny place called Evergreen Grove. That's where I found Jake. Or I guess Jake found me.
A GUY WHO CAN'T LET HIS GOFor the last eight years, all I can think about is the day I ended another man's life. Then I manage to save Cassie's, and I feel like maybe I've got some kind of second chance. To do what I couldn't before, or maybe even for something bigger. Something like love. If only I could feel like I deserve her...
My Review:
I received the opportunity to read At the Stars early for an honest review and I definitely enjoyed every bit of Elisabeth's first New Adult novel. I look forward to reading more of this genre from her because she definitely didn't follow in the usual path of New Adult novels. We didn't have the instant love from the main characters or the controlling male character that tends to tick me off.  We have the two main characters running from their past, but in different ways.
Cassie is the strong-willed, but stubborn female character who wants to leave her hometown behind. She has nothing and nobody to really to keep her in her hometown, and she just wants to leave the past behind. Especially, since she had a traumatic event that changed her life and she just wants to forget about her past and move on. Unfortunately, her car has other plans. When her car decides to call it quits, she ends up meeting a boy who helps her. Jake (the sweet, lovable, caring guy…although he probably wouldn't think he was any of these qualities) has his own past that he's running away from. He doesn't want his past to creep back up and find him, and he's determined to not really get into a relationship. All changes once he meets the girl that he saves one night. He tries everything to stay away from her, but it's kind of hard to stay away from somebody that intrigues him.
Elisabeth introduces us to two characters that have had rough lives, but in different ways. She also writes a New Adult novel that doesn't follow too many similar qualities of what other New Adult novels have right now. At the Stars will leave you in shock on what really happened in Jake's past and what happened to Cassie in her past as well. It's no happy days with these two in their past…but there is a HEA in the end of At the Stars for them.  =)
There were times that Jake drove me crazy on how he handled Cassie, but after it was revealed what happened in his past I was able to understand him better. He was a pain on his secrets, but so was Cassie. Cassie was more open in the book, but she was distant at first. She's stubborn when it comes to making up her mind on what she wants to do. She's still a very strong character for what she's been through.
I really enjoyed reading At the Stars and give it four full stars. I'm counting down to the next book in the series because I really want to find out more about the secondary characters from this book.
***Before I forget….I seriously LOVE this cover!  =)  It fits the title and the story VERY well!!!****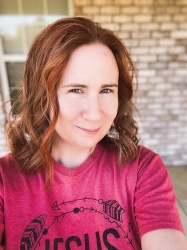 Latest posts by FranJessca
(see all)