Review: 'BEAST: The Beginning' by Mary Catherine Gebhard
September 14, 2019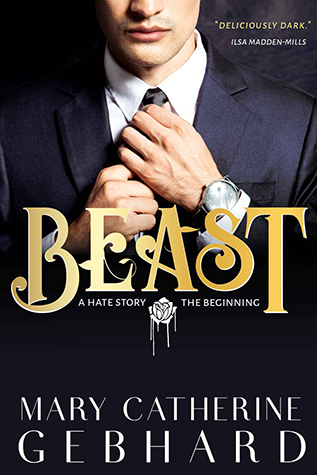 Beast: The Beginning
by
Mary Catherine Gebhard
Published by
Trendlettrs
on March 14, 2017
Genres:
Dark Romance
Format:
eBook
Goodreads
Purchase at
Amazon
|
Apple
|
Kobo

Once upon a time, I thought love was a fairytale.
I thought selling myself to a mafia boss was noble. So what if they called him the Beast? I grew up in rags, and he would lift me to riches. All I had to do was give him my soul.
He was punishing. Insatiable. Captivating. Nothing like I expected him to be. Each day my reality blurred, leaving me wondering if I was slave or princess.
The longer I stayed, the more I lost myself to him. Even after every cruelty the Beast visited upon me, I longed for his touch. Even after every savage word he spoke, I begged for his lips. I thought the worst thing he could take was my body. I was too naïve to guard my heart.
Once upon a time, I thought love was a fairytale.
Now I know better than to speak of happily ever afters.
Beast is the first book in the Hate Story duet. About what it means to fall in love with the person who has absolutely destroyed you, it contains disturbing and graphic situations that may be a trigger for some.
First off, let me say that I don't read the Dark Romance genre often, but when I do, I either tend to DNF it or have a hard time putting it down, depending on the storyline and triggers. I'm going with the later when it comes to the first book to Mary Catherine Gehard's Hate Story Duet. I had a hard time putting down this book, even though there were parts in the story that were hard to read due to the triggers in it. I felt for the female protagonist in the story, but she fought back, which is why I couldn't put the book down. There was also the fact that this book was told in dual POV. Readers will get inside of the heroine and hero's head, which is a must in a dark romance like this one.
I was intrigued to read BEAST: The Beginning by Mary Catherine Gebhard because it's a Mafia Romance that is a dark and gritty Beauty and the Beast retelling. I'm all for something different, and this book provided me a dark, twisted world of the Italian Mafia and how they are into organized crime.
The beginning of this book immediately puts you into the deep end of how the Mafia works when the heroine chooses to go with the Beast (Real name Anteros Drago), instead of having the Beast kill her father. The Beast ends up taking Frankie (Francesca) as his slave, but it's supposed to be temporary until he sells her to the Insitute. Unfortunately, the Beast is obsessed with Frankie immediately and doesn't know why. Frankie is ruining the Beast. He's becoming soft, and his Wolves are starting to notice it right away. He has had years to get to where he is in the Mafia, and everything is falling apart because he kept the girl for himself. Anteros tries everything to break Frankie when he has her, but she ends up fighting back. This is when Beast starts to realize that something is different about her. She may end up having darkness in her too. Frankie ends up making unlikely friends that are either there for her or want to use her for something else.
A rumor is flying around that the Pavoni Princess is alive and stuff is about to hit the fan in this book if it's true. I was on edge, trying to figure out if the Beast was eventually going to sell or end Frankie in this book. There were moments he was dark in this book that I had a hard time liking his character. I fought for Frankie, though. I wanted her to fight back, and she often did even though her body kept betraying her when it came to Beast.
The kicker is with that this book left me hanging at the end, and now I need to make time to read BEAUTY: The End. I know it's going to get even better in the end. There were a couple of times that I almost stopped myself from reading this book due to specific triggers, but I kept going.
This is the first book I've read by Mary Catherine Gebhard, and I can't wait to read more from the author. I've only read a couple of Dark Romance books, but Mary had me enjoying this dark, gritty Mafia Romance story.
---
Story Rating: 4 stars
Steaminess Rating: 4 stars
Standalone or part of series: Part of Duet and highly recommend reading in order.
Do I recommend this book? Yes.
Will I read other books from the author? Yes.
Tropes/Elements: Dark; Gritty; Organized Crime; Mafia Romance; Abuse; Rape; Attempted Rape; BDSM; Taboo; Sex Trafficking; Drugs
Hero: Mafia Boss; Alpha; Criminal; Bad Boy; Cruel
Heroine: Kickbutt (Fights Back); Captive; Vulnerable; Strong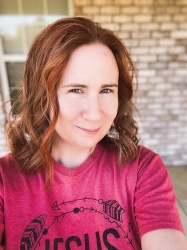 Latest posts by FranJessca
(see all)