Review: 'Burn For You' by J.T. Geissinger
July 27, 2023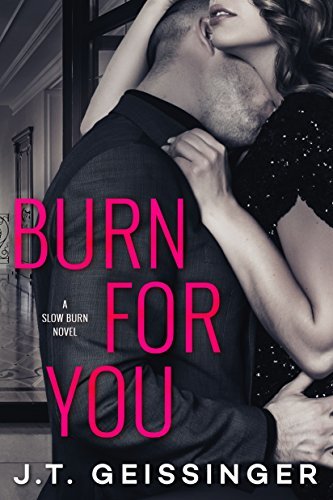 Burn for You
by
J.T. Geissinger
Series:
Slow Burn #1
Published by
Montlake Romance
on October 17, 2017
Genres:
Contemporary Romance
Format:
AudioBook
,
eBook
Source:
Kindle Unlimited
Goodreads
Purchase at
Amazon
|
Barnes & Noble

The marriage is fake. But for a sassy chef and an arrogant billionaire, the sparks are real…
Jackson "The Beast" Boudreaux is rich, gorgeous, and unbelievably rude to the staff at Chef Bianca Hardwick's New Orleans restaurant. Bianca would sooner douse herself in hot sauce than cook for Jackson again, but when he asks her to cater his fund-raiser, Bianca can't refuse, knowing the cash will help pay her mother's medical bills. Then Jackson makes another outrageous request: Marry me. The unconventional offer includes an enormous sum—money Bianca desperately needs, even if it does come with a contract — and a stunning ring.
The heir to a family bourbon dynasty, Jackson knows the rumors swirling around him. The truth is even darker. Still, he needs a wife to secure his inheritance, and free-spirited, sassy Bianca would play the part beautifully. Soon, though, their simple business deal evolves into an emotional intimacy he's built walls to avoid.
As the passion heats up between them, Bianca and Jackson struggle to define which feelings are real and which are for show. Is falling for your fake fiancé the best happy ending… or a recipe for disaster?
---
This summer is about tackling my TBR on Goodreads and finally reading authors I've meant to read. J.T. Geissinger is one of those authors, and thanks to the Romanceopoly challenge hosted by Under the Covers Book Blog, I could read the first book in her Slow Burn Trilogy. This book completed the Passion Place challenge on my board, and I thoroughly enjoyed reading this book.
First and foremost, I know the author probably had no say in the book's cover, but I would have loved it if the models on the cover represented the characters more, especially the FMC. The FMC is Biracial and Creole. The publisher could have easily found a model that fits the FMC's description.
A little background on the FMC, Bianca Hardwick, and why I adored this strong, independent, feisty woman when she was introduced. (Not only because she could handle the MMC.) She's a Chef running a successful restaurant in New Orleans that has become popular, especially lately when her menu of delicious food is paired perfectly with Boudreaux Bourbon. When Biana is not at the restaurant, she's taking care of her mama, who is ill, a mama who used to have her own restaurant until Hurricane Katrina destroyed it.
Bianca meets Jackson "The Beast" Boudreaux one day when he demands a table at her restaurant, so he can see for himself what her menu has to offer, especially his family's name and bourbon included in her menu items. Jackson had to be the biggest arrogant a-hole I've ever read in a Contemporary Romance book, and I didn't like him at first, and he lived up to The Beast nickname that everyone called him. He had reasonings for being that way due to what happened to him when he was younger, but Bianca knew how to handle his jerk ways and put him in his place whenever he acted like a jerk.
I stated earlier in my review, but Bianca I loved; it took me a bit to like Jackson. Jackson came off too much of a jerk, and it took someone like Bianca to knock him down a peg or two. He did redeem himself, especially with Bianca, when she realized he had a soft side to him. Jackson even learned that Bianca was unlike the previous women he had been with.
This is a slow-burn romance with a marriage of convenience trope, so it takes a bit for the romance between the characters. There's a lot of back and forth, and the characters are not trying to throttle each other.
Overall, I enjoyed my first book from J.T. Geissinger and have added the next book in the Slow Burn Trilogy to my TBR on Goodreads. I want to say to J.T. Geissinger you made me very hungry when reading about the recipes, and I asked my husband to make one of his Creole dishes after I finished reading Burn For You. My husband is originally from a small town in Louisiana, but he doesn't add tomatoes to his gumbo, which I noticed was in the gumbo recipe in this book.
---
Story Rating: ⭐️ ⭐️ ⭐️ ⭐️
Steam/Spice Rating: 🌶 🌶
Single or Dual POV: Dual POV.
HEA/HFN: HEA – Yes.
Would I recommend this book? Yes.
Genre/SubGenre(s): Romance | Contemporary Romance
Trope(s)/Element(s): Beauty & the Beast Retelling | Enemies to Lovers | Slow Burn Romance | Marriage of Convenience | Billionaire Romance | Chef FMC
Source: Kindle Unlimited. The audiobook (Whispersync for Voice) is included when you borrow via KU, so I enjoyed switching from ebook to audiobook when I couldn't physically sit and read the ebook.
Narrators: Sebastian York and Diana Luke. I'm familiar with Sebastian York and have listened to several books from him, but this was my first audiobook by Diana Luke.

This post contains affiliate links you can use to purchase the book. If you buy the book using that link, I will receive a small commission from the sale. It will help sponsor future giveaways but costs you nothing extra. You can read the full disclosure underneath the Privacy Policy.
---
---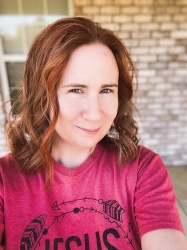 Latest posts by FranJessca
(see all)