Review: 'Ruthless King' by Meghan March
August 29, 2022
This book may be unsuitable for people under 18 years of age due to its use of sexual content, drug and alcohol use, and/or violence.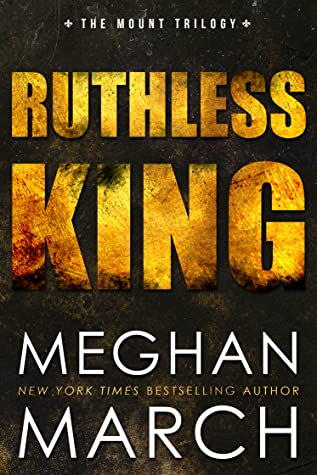 Ruthless King
by
Meghan March
Series:
Mount Trilogy #1
Published by
Meghan March LLC
,
Self-Published
on October 17, 2021
Genres:
BDSM
,
Contemporary Romance
,
Dark Erotic Romance
,
Dark Romance
,
Erotic Romance
Format:
eBook
Source:
Purchased
Goodreads
Purchase at
Amazon
|
Barnes & Noble
|
Kobo

Get ready for the darker and dirtier side of New Orleans with a brand new alpha romance from USA Today bestselling author Meghan March.
New Orleans belongs to me. You don't know my name, but I control everything you see—and all the things you don't. My reach knows no bounds, and my demands are always met. I didn't need to loan money to a failing family distillery, but it amuses me to have them in my debt. To have her in my debt. She doesn't know she caught my attention. She should've been more careful. I'm going to own her. Consume her. Maybe even keep her. It's time to collect what I'm owed. Keira Kilgore, you're now the property of Lachlan Mount.
*Ruthless King is book one of the Mount Trilogy*
---
I've been meaning to read a book from Meghan March for a while now. I've had the first from her Mount Trilogy books on my kindle for a couple of years. I finally made time during the summer and read the book in less than two days when I was on vacation traveling the state of Florida doing college tours with my oldest daughter. I needed a distraction, and the Ruthless King was the perfect distraction, especially when it hit me that my oldest daughter graduates next Spring and will leave me to go off to college. This mama is not ready! I'm thankful to authors like Meghan March, who can send me into a fictional world to escape reality for a while.
Storyline/My Thoughts: How many stars did I give Ruthless King after reading it? ⭐️ ⭐️ ⭐️ ⭐️ ⭐️
Yes, I gave it five stars because it deserves those stars. I had difficulty putting down the book because of the characters, storyline, and crazy-ass cliffhanger. I wish I could give it more, but Amazon/Goodreads won't let me.
I loved Ruthless King from the first page to the last page, even if the MMC, Lachlan Mount, drove me batty with his alpha-like, powerful, controlling asshole ways. This man comes into the life of the FMC, Keira Kilgore, after her jerk of a dead husband rakes up debt that he was supposed to pay back to Lachlan Mount. Now, it's on his widower to pay back the debt. She can't; instead, Lachlan offers to take her for the debt. She will not accept being Lachlan's property until she consults with her closest friend. Unfortunately, even her friend says she can't disappear, and she will have to either come up with the debt owed or be Lachlan's. Lachlan is a handsome, powerful man who could have any woman he wants and wants Keira. Lachlan is not a man you can say no to, and Keira will realize it immediately. However, Keira will not back down, and she'll fight back against Lachlan, making him want her more.
I loved the banter between these two characters, even if Lachlan was an alpha-hole. The steam/spice between the characters is HOT when Keira gives in to Lachlan. Lachlan will prove that he can do things for her in the bedroom that her former husband never did for her. He's going to give her everything she ever craved and more. Her former husband was a jerk in his own way. Not only because he used her family's distillery business as collateral for his debt, but he treated her crap in the bedroom and even ended up cheating on her.
I loved Keira's character when she fought back against Lachlan. I liked her also because even with her having trouble with her family's business, she didn't want to give up on it. She also didn't want her family to know she was struggling. She was trying everything to get it up and running successfully. She's a fighter, and I loved that in my FMCs in stories. Unfortunately, as I stated in the review, she couldn't say no without consequences. Lachlan gave her plenty of punishments in the book for disobeying him.
Here's why I liked Lachlan. Don't judge me for it, but I sometimes want an alpha-hole in my stories, especially in Dark Romances. Yes, he did some questionable things when it came to Keira. He owns her for the debt owed to him by her former husband. He's showing her how she should have been cared for in the bedroom. He even does something in this book that makes her realize that he will not let anyone harm her. She is supposed to be his, and he will protect her at all costs.
That cliffhanger at the end of this book made me almost throw my kindle, but I resisted, and now I'm anxiously waiting to make some time for the second book in the trilogy. I need to find out what happens next with Keira and Lachlan.
I'm so glad I finally made time to read a book by Meghan March. If she writes MMCs that are morally grey characters always, like Lachlan. I may be in trouble, though. I can't have any more book boyfriends added to my list. My husband gets jealous. Although, when it comes to Lachlan, he's already been added. My husband will have to deal with it. 😉
Standalone or Part of Series: It's part of the Mount Trilogy, and I recommend reading in order.
Steam/Spice: ⭐️ ⭐️ ⭐️ ⭐️
Trope(s)/Element(s): Millionaire/Billionaire Romance; Enemies to Lovers; Touch Her and I'll Unalive You; MMC – Mafia/Mob/Criminal Boss; FMC – Widower, FMC – Venus Piercing; Orgasm Torture/Denial; Anal Play/Sex
Cliffhanger: Yes
Would I recommend this book? Yes. If you enjoy Dark Erotic/Contemporary Romance books with Enemies to Lovers vibes and an MMC who will hurt anyone who flirts or tries to touch the FMC, I recommend this book.
Favorite Quote(s): "I'm going to fuck you like you've been begging a man to fuck you your entire life. And I guarantee while I'm buried inside you, there won't be a single second when you feel like it's against your will."
"Your orgasms belong to me. If you ever touch yourself without my permission, I will spank that pussy of yours until you're begging to come."
"I own your orgasms. I decide the you come. Not you. Learn it. Live it. Because you're going to fucking love it by the time I"m done with you."
"You push me to the edge like no woman ever has, and now I'm going to fuck you like I've planned from day one. The way you've been dying to be fucked your whole life."
Now the debt's over two million. I own you. Feel free to tattoo that on your ass, just so there's no confusion in your mind.

This post contains affiliate links you can use to purchase the book. If you buy the book using that link, I will receive a small commission from the sale. It will help sponsor future giveaways but costs you nothing extra. You can read the full disclosure underneath the Privacy Policy.
---
---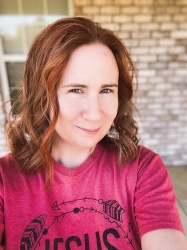 Latest posts by FranJessca
(see all)