Review: 'Sweet Dreams' by Kristen Ashley #RomanceopolyChallenge2020
January 6, 2020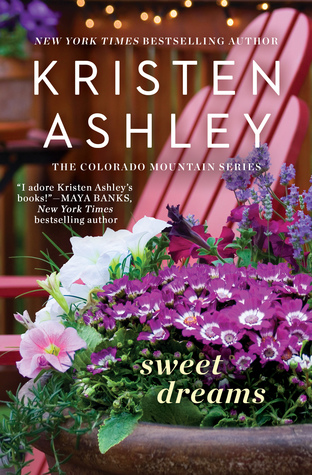 Sweet Dreams
by
Kristen Ashley
Series:
Colorado Mountain #2
Published by
Forever
on June 20, 2017
Genres:
Contemporary Romance
Format:
Paperback
,
eBook
,
AudioBook
Source:
Purchased
Goodreads
Purchase at
Amazon
|
Barnes & Noble

Welcome to New York Times and USA Today bestselling author Kristen Ashley's Colorado Mountain Series, where friends become family and everyone deserves a second chance.When you lose everything, anything is possible.
Lauren Grahame needs a whole new life. A simpler life. After leaving her cheating husband, she moves to Carnal, Colorado, takes a job as a waitress, and realizes she might have finally found the hometown she'd been searching for. Except things are about to get a lot more complicated . . .
Lauren's fresh start does not include her growing feelings for her boss, Tate Jackson. She'll take the new friends, the new job, not to mention the incredible banana bread from the local coffee shop, but love is not on the agenda.
However, the people of Carnal know chemistry when they see it, and they're not about to let Tate and Lauren miss their chance.
---
Sweet Dreams is the second book I've read by the lovely Kristen Ashley, and now I need to make time this year (2020) to read even more of her books. I've had Kristen Ashley's books on my TBR for a while now, and I'm finally getting to them. Thank goodness for the Romanceopoly 2020 Challenge by @UTCBookBlog and @PeaceLoveBooksXO so that I can read some of her books.
Here is the lowdown on the book without giving too much away. The female protagonist is Lauren Grahame, who is needing a new life after getting divorced by a man who cheated on her for five years with her so-called best friend. She ends up in a small town in Colorado called Carnal, where she ends up getting a waitress job at the local bar and living in a motel. She loves her life now away from suburbia and her cheating ex-husband. She never thought she would have feelings for her jerk of a Boss named Tatum Jackson. Tatum Jackson didn't expect to fall in love either, especially with everything he has been dealing with for twenty-something years with a woman who uses him.
Although, Lauren, aka Laurie and Tatum, aka Tate, don't hit it off right away. They end up hating each other at first, even when trying to battle their feelings for each other. There's also the issue of Tate being a jerk, and I should have hated him in the book. I did hate him at first. He's an alpha-jerk who drove me crazy on how he treated Laurie, but he's a badass biker who's also a bounty hunter. I forgave him after a while on how he treated Laurie because he's protective of her. He also has a loving, kind side that won me over. He helped take care of Laurie and flew her to her hometown to be with her family after her father had a heart attack. Seriously, the jerk of a man had a soft-side. He even won me over on how he handled Laurie's ex-husband. Don't also get me started with her ex-husband, Brad. Laurie's ex-husband, Brad needed to be knocked down a few pegs, especially after he ends up telling Laurie he wants her back. Haha!!
Kristen Ashley made me fall in love with Laurie and Tate's story and how they end up together, but she had me interested in the suspense too. There's a crazy murderer who only rapes/kills in May & December and only ends up killing certain types of women. Tate is hired to track down the killer, and this killer has hit close to Carnel, Colorado, with raping/killing one of the waitresses of the bar. It takes a while to find out who the killer is in the story, and I was shocked to find out who was behind it all. Kristen Ashley didn't give any clues in the book on who it could be, and then the big reveal happens, and I was in shock.
This book is over 600+ pages long, so I felt I knew the characters very well after reading this story. I love how Kristen makes me fall for ALL the characters, and now just the main characters. You feel like you know them after reading her books. There is a lot more drama that happens in the book, too, between a crazy woman named Neeta and more of Laurie's ex-husband. There are also some very steamy scenes between Laurie and Tate. Those two are HOT together. Another plus about this book is that Kristen Ashley writes stories that have characters over the age of 40. I love reading books that have the characters older than 20 and 30. I'm getting close to that age and want to read more with heroes/heroines around that age now.
I highly recommend this book by Kristen Ashley and also recommend The Gamble, which is the first book to the Colorado Mountain series. 2020 is the year I will read way more from Kristen Ashley.
---
Story Rating: 4.5 stars
Steaminess Rating: 4 stars
Standalone or part of series: Part of series, but each book can be read as a standalone.
Do I recommend this book? Yes.
Will I read other books from the author? Yes.
Tropes/Elements: Second Chance at Romance; Small Town Romance; Mystery/Suspense; Mature Characters (40+ in age)

This post contains affiliate links you can use to purchase the book. If you buy the book using that link, I will receive a small commission from the sale. It will help sponsor future giveaways but costs you nothing extra. You can read the full disclosure underneath the Privacy Policy.
---
---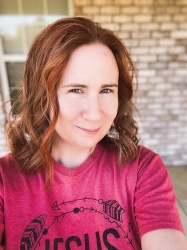 Latest posts by FranJessca
(see all)