Review: 'The Dare' by Harley Laroux
April 12, 2022
This book may be unsuitable for people under 18 years of age due to its use of sexual content, drug and alcohol use, and/or violence.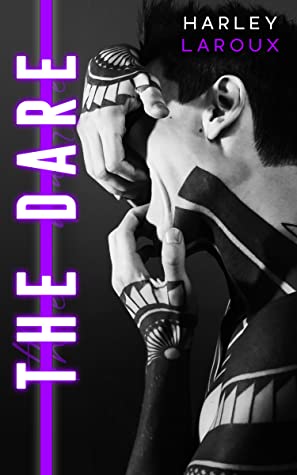 The Dare
by
Harley Laroux
Published by
Self-Published
on May 8, 2021
Genres:
BDSM
,
Dark Erotic Romance
,
Dark Romance
Format:
eBook
Source:
Purchased
Goodreads
Purchase at
Amazon
|
Barnes & Noble
|
Kobo

Jessica Martin is not a nice girl. As Prom Queen and Captain of the cheer squad, she'd ruled her school mercilessly, looking down her nose at everyone she deemed unworthy. The most unworthy of them all? The "freak," Manson Reed: her favorite victim.
But a lot changes after high school.
A freak like him never should have ended up at the same Halloween party as her. He never should have been able to beat her at a game of Drink or Dare. He never should have been able to humiliate her in front of everyone. Losing the game means taking the dare: a dare to serve Manson for the entire night as his slave. It's a dare that Jessica's pride - and curiosity - won't allow her to refuse. What ensues is a dark game of pleasure and pain, fear and desire.
Is it only a game?
Only revenge?
Only a dare?
Or is it something more?
The activities depicted in this book are not meant to be realistic depictions of BDSM or safe kink play, this is strictly a work of fiction.
These are the kinks within: erotic humiliation, fearplay, painplay, knifeplay, consensual non-consent (CNC), boot worship, spanking/impact play, clowns/clown costumes, spit, bondage, public play, group sex.
---
Don't tell my husband, but my new obsession has become Dark Romance suddenly. He already knows I read Romance books because he's forced to work from home and have my books surrounding him in the office/library. He's dealt with my library growing, and if he knew what was on my kindle, he would have me committed. (Just kidding, he wouldn't.) He's wanted to read one of the books I've read recently, and I may end up having him read The Dare by Harley Laroux since it was a quick dark erotic novella with a reverse harem. I've seen this book on TikTok and Instagram in the past and decided I needed to read it after reading the synopsis. Unfortunately, Amazon has banned this book (kindle ebook), so I went to Apple Books to purchase it. Damn you, Amazon! What's your problem? I've read Dark Romance, and this one isn't even that dark. Get your act together, Amazon, because you have already been pissing me off with other issues that have come to light.
My Thoughts: Why the hell did I wait this long to read The Dare? Seriously, after I was done reading it, I had to go back and reread some scenes. I need more of Manson and Jessica and Manson's friends Vincent, Jason, and Lucas.
Jessica, the former popular girl, goes to one of her former high school classmate's parties dressed up as a sexy angel with her friend. She finds out immediately that one of her former classmates that would have never been invited to the party is there. She's bothered by it at first, and then she plays Drink or Dare with the guy she used to bully in high school. He beats her, and she has to be his slave for the night. Manson Reed is the guy she was fascinated with but never could be with since they ran in different social circles. It also didn't help that he got expelled after pulling a knife on someone. Now, Jessica is forced to do humiliating stuff that Manson issues as commands to her. Some of the kinks and fetishes are kissing his boots, being denied orgasm, spanking, and other things that she's not used to, but it turns her on. The popular girl realizes that being with Manson brings out another side that she likes.
There is a lot more between Jessica and Manson in this book. Some additional characters are introduced, and if you don't like clowns, you may be bothered by Manson's friends when they show up at the Halloween party. I know I was weirded out at first with the clowns until I realized it was a Halloween party, and it also helped when I had names with clown faces. This is a Reverse Harem, which means the female MC has sexual group activities with Manson and his friends in this novella. I've read RH before, so this was nothing new to me, and Harley Laroux made me want more with all the characters after reading the scenes.
Jessica did drive me crazy with her constant pushing with Manson in the beginning because she was used to getting what she wanted. Manson didn't make it easy for her. He is definitely a dom, and she needs to learn submission, which he is trying to teach her.
The ending came too quick, too, in this book, and I was left wanting more. I need more. Thank goodness I found out recently there is another book after this one that the author is writing. Yes, ma'am. I will be preordering it as soon as I can because I need more of these characters.
Overall, I give this book four stars, and I can't wait to read more from Harley Laroux after reading this book. I've already added several of her books to my TBR, and I will be making time for them.
(FYI…I used to have issues with reading Dark Romance until Keri Lake. She's why I became obsessed with this genre, and I've been branching out to find more authors in this genre.) Thanks to other bookstagrammers/bloggers for sharing The Dare by Harley Laroux. =) I now have another author to add to my auto-buy list.
Standalone or Part of Series: It's standalone. Harley Laroux is writing a follow-up book after this one. (No release date yet, but I recommend following her on Instagram to keep up with the details of the upcoming book. I know I am.)
Steaminess: ⭐️ ⭐️ ⭐️ ⭐️
Would I recommend this book? Yes. If you enjoy Dark Erotic Romance with Reverse Harem, read this book. Please read the TW/CW, which is found in the synopsis.
Trigger(s)/Content Warning(s): erotic humiliation, fearplay, painplay, knifeplay, consensual non-consent (CNC), orgasm denial, boot worship, spanking, crying, blowjobs, clowns, group sexual activities, spit, bondage, public play, bloodplay.

This post contains affiliate links you can use to purchase the book. If you buy the book using that link, I will receive a small commission from the sale. It will help sponsor future giveaways but costs you nothing extra. You can read the full disclosure underneath the Privacy Policy.
---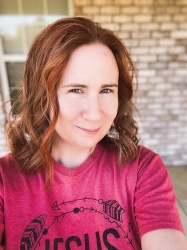 Latest posts by FranJessca
(see all)