Review: 'The Darkest Secret' by Gena Showalter
July 29, 2011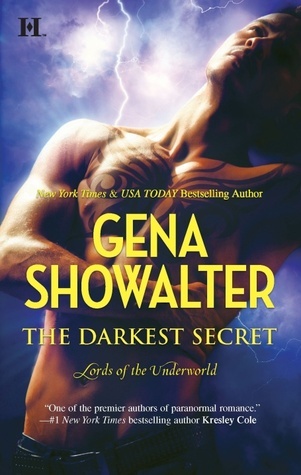 The Darkest Secret
by
Gena Showalter
Series:
Lords of the Underworld #7
Published by
HQN Books
on March 29th 2011
Genres:
Paranormal Romance
Format:
Paperback
Source:
Purchased
Goodreads
Purchase at
Amazon
|
Barnes & Noble

In this sexy new installment of Showalter's bestselling Lords of the Underworld series, the haunted Amun meets a woman who tempts him like no other...
Keeper of the demon of Secrets, Amun can manipulate the darkest thoughts of anyone nearby. But when the immortal warrior is chained and isolated to protect those he loves, death is his only hope of release—until he meets Haidee, a fellow prisoner whose beauty and hidden vulnerability draw him into a reckless test of his loyalty.
Haidee is a demon-assassin, raised to despise Amun's kind. Yet how can she hate the man whose touch sets her aflame? But to save him, she must give herself body and soul...and face the wrath of a powerful adversary sworn to destroy her.
---
(Originally Reviewed on Mrs. Papillion aka "The Book Worm")
Time for Amun's and Haidee's story and boy was it YUMMY!! From the beginning to the end there was always a steamy scene in the book, and that is why I had a hard time putting down this book. There was also a lot of horrifying drama in it. You'll even get a taste of Strider's world the Keeper of Defeat who is dreamy.
So what happens in this book that will keep you reading more? Well, you'll find out why Amun the Keeper of Secrets doesn't talk, you'll find out why he and Haidee are destined to be together, and you'll finally find out what Haidee is. I think my favorite parts in the book is when Amun and Haidee tried to stay away from each other, but unfortunately, they kept failing. I love how the fact both of them protected each other also. I say they are the perfect couple because their both hardheaded and stubborn. The Darkest Secret isn't my favorite in the series Lucien's story will always be my favorite out of all 7 of them so far. Let's see if the next book can take that title away from Lucien though. I give this book 4 stars, and I recommend everyone to read it.
I'm looking forward to "The Darkest Surrender" next. Let's see if Strider can finally find his true love because he needs too.

---
---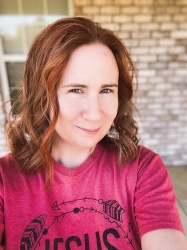 Latest posts by FranJessca
(see all)