Review: 'The Fae Princes' by Nikki St. Crowe
September 12, 2023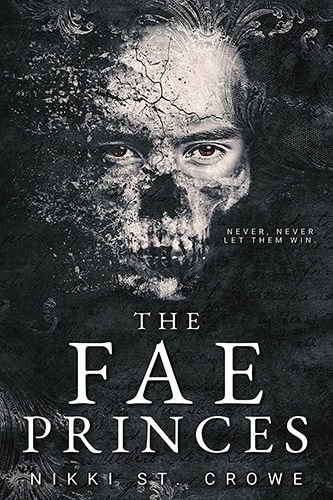 The Fae Princes
by
Nikki St. Crowe
Series:
Vicious Lost Boys #4
Published by
Blackwell House LLC
on March 22, 2023
Genres:
Dark Paranormal Reverse Harem Romance
,
Dark Romance
Format:
AudioBook
,
eBook
Source:
Kindle Unlimited
,
Purchased
Goodreads
Purchase at
Amazon
|
Barnes & Noble

I thought Peter Pan was a myth and Neverland a fairytale. A story spun by my mother who had lost her mind a long time ago.
But there was no denying the overwhelming shadow cast by Peter Pan when he was standing in my house.
Pan took me captive to Neverland and I somehow found my place among him and the Lost Boys.
I've never looked back.
Now I'm entangled right alongside him in a war we can't seem to escape. We thought we had defeated our enemies.
We thought we could finally have our happily ever after.
But there was one enemy we never saw coming.
A fairy who has nothing to lose and everything to gain.
The fairy with golden wings and a dark, twisted heart.
She wants Peter Pan and the island and she'll stop at nothing to have both. Including destroying anyone who stands in her way, even her own flesh and blood.
NOTE: The Fae Princes is a reimagining of Peter and Wendy. Characters have been aged up for this darker, grittier version. If you like your enemies to lovers romance with hot, ruthless, morally gray love interests, you'll enjoy this series. You can expect hate kissing, fighting, bickering, and 'touch her and I'll unalive you' vibes. The Fae Princes is the final book in the main storyline for Vicious Lost Boys Series.
Please check the author's website for CWs.
---
The Fae Princes is the fourth and final novel in Nikki St.Crowe's Vicious Lost Boys series. This series is one series I didn't want to end, but I knew eventually it would come. I have enjoyed this darker retelling of Peter Pan and am sad that it's now over, but Winnie deserved her HEA with her Vicious Lost Boys.
I'm going to admit right away that this book is my least favorite of the series, and it's a bummer that I didn't enjoy it more, like the other books in the series. It felt like it was missing the mayhem and steaminess I was used to, especially after reading the third book and its crazy cliffhanger.
When Winnie and the boys are invited to a ball at the royal court, and the twins are promised their wings back, they all know it could be a trap, but they go anyway to face Tink, who is back from the dead. Pan has his shadow, and Vane and Winnie share the dark shadow, so they are covered if something happens while they are at the ball, and they make plans to help the twins retrieve their wings. The twins know not to trust their mother, especially after finding out who brought their mother back from the dead, and they know not to trust their sister, who took their wings in the first place.
Here's when things for me felt rushed and didn't come off as dramatic as other books. The MCs felt different in this book, especially Pan, who wasn't his usual self. I knew it was due to Tink being back and her saying some harsh things to him, but I was disappointed in his character. Even the other characters, especially Vane, knew something was off with Pan, but Pan wouldn't say anything. He kept it to himself.
Vane was different, too, but that was due to what happened in the third book between him and Winnie, and I loved these two together. They helped keep each other in check, especially Winnie, who shared the shadow with Vane. Winnie was different with the dark shadow inside her, and I loved how protective she was of her boys.
I was surprised to see different sides of the twins in this book, especially Kas. Don't double-cross Kas because he's not as forgiving as his brother, Bash. His sister Tilly found it out when she told them what she did and how their mother was back from the dead. Kas wasn't hearing it because he remembered everything his sister did to him and his brother. The way they got their wings back was a shocker, but it was well-deserved.
The person who stole the book was Roc's POV. The best dang scene in this book was how Roc handled Pan when Pan was being a whiny pain in the butt. Sorry, Vane, but Roc may have stolen the top spot of being my favorite, but you'll still have that second favorite spot. I'm ready for Roc, Hook, and Wendy's book next. I've been ready for Roc's book since he was introduced in the series.
As I stated above in my review, I expected this book to be like the others, but it just didn't have what I was used to, and I didn't find Tink as dramatic or scary as she should have been. I wish she had been; I might have found the book more enjoyable.
Audiobook Review: I recommend this audiobook if you prefer to listen to your books. This was the first book I listened to with five narrators. Each narrator fits the characters they were narrating, and now I want every book with multiple characters to have several narrators. It had some of my favorite narrators, Stella Hunter, Jason Clarke, and Shane East, and introduced me to new narrators I've never listened to before, Curtis Michael Holland Diontae Black.
---
Story Rating: ⭐️ ⭐️ ⭐️.5
Steam/Spice Rating:🌶🌶🌶
Standalone or Part of Series: It's part of the Vicious Lost Boys series and I recommend reading in order due to cliffhangers.
Would I recommend this book? I may have only given this book 3.5 stars, but I still recommend this book, especially if you enjoy a Darker Retelling of Peter Pan that is a Reverse Harem/Why Choose. The second and third books will forever be my faves in this series.
Genre/SubGenre(s): Romance | Dark Romance | Paranormal or Fantasy Romance | Reverse Harem
Trope(s)/Element(s): Darker Retelling of Peter Pan | Why Choose | Touch Her and I'll Unalive You | Touch Him and I'll Unalive You

This post contains affiliate links you can use to purchase the book. If you buy the book using that link, I will receive a small commission from the sale. It will help sponsor future giveaways but costs you nothing extra. You can read the full disclosure underneath the Privacy Policy.
---
---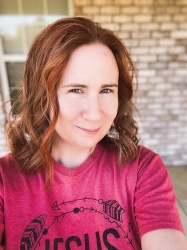 Latest posts by FranJessca
(see all)