I received a complimentary copy of the book from the Author in exchange for an honest review. This does not affect my opinion of the book or the content of my review.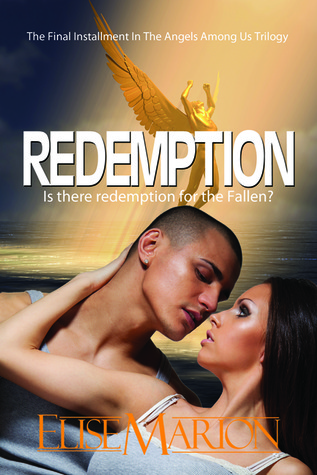 Redemption
by Elise Marion
Series: Angels Among Us #3
Published by Marion Press on November 11, 2012
Genres: Paranormal Romance
Format: eArc
Amazon Kindle
Goodreads


In a world full of the sick and dying, the hurting and desperate, and those lost in darkness, angels dwell.
Once a Warrior Angel, Nathaniel has now become one of the Fallen, after losing sight of his purpose. Fallen angels are cursed to wander the depths for all of eternity, a fate that Nathan has avoided every day for the past seven years. As the demon within him grows, he knows that it is only a matter of time until he becomes a monster. His love of a human woman is what caused him to lose his wings, yet Nathan cannot bring himself to regret it, or the child that came of their love. It is that child's identity as a Naphil—half angel, half human—that threatens the existence of everyone he loves and Nathan finds himself having to face his past in order to secure his son's future.
Carmen Rodriguez lives her life in constant fear. The power of her son grows every day, leaving him vulnerable to the plans of the Evil One. When a demon's bold abduction puts Carmen in a desperate position, she turns to the only one who can bring him back. Nathan warns her that the road to rescuing their son will be a treacherous one … one that leads them straight into lair of the Prince of Darkness.The third and final installment of the Angels Among Us series goes where it never has before.
Even in the very pits of hell, can an angel find salvation? Will the love that Nathan has for Carmen and his son be enough, or will Nathan finally have to face the consequences of his actions.
Is there redemption for the Fallen?
My Review Continue reading →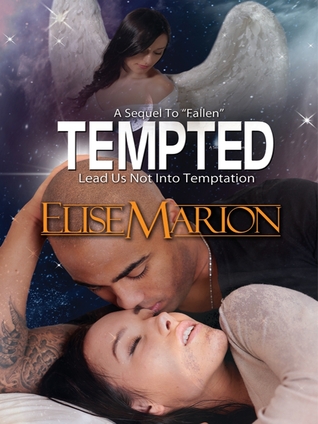 Tempted
by Elise Marion
Series: Angels Among Us #2
Published by Createspace on May 8, 2012
Genres: Paranormal Romance
Pages: 100
Format: eBook
Source: Purchased
Amazon Kindle
Goodreads


In a world full of the sick and dying, the hurting and desperate, and those lost in darkness, angels dwell. Messenger angel Sarah is focused, dedicated to the cause of heaven in the war against hell. For centuries she has watched other angels succumb to temptation and break the rules governing relationships between angels and humans. Sarah has vowed to never become one of the 'Fallen' angels, now demons cursed to wander the depths of hell for eternity. She knows that she is stronger than the others, incapable of emotional attachment and the feelings of love and desire that can be so dangerous to her kind. Jackson Bennett is alone in the world, and he prefers it that way. The former Army sergeant has seen more death than any human ought to experience in one lifetime. Even his dreams are haunted by the faces of those who have lost their lives because of him. He feels lost, purposeless, until an encounter with an angel reveals the secret purpose that he was made for. Born of a superior race of humans, Jackson learns of a special assignment. Should he accept, he will become an important part of world that exists between heaven, hell, and earth. After all that he has been through, Jackson doesn't know if he's ready to take on such a heavy responsibility; what he does know is that he could lose himself in the eyes of Sarah, the intriguing angel assigned to him. She is the only person who seems to understand the darkness and pain that have enveloped his heart; she is the only person capable of driving them away. In a battle between love or loneliness, divinity or damnation, Sarah's choice once seemed easy. What she finds is that the black and white lines that once defined her world are now impossibly blurred and gray. What she finds is that she may not be not quite as strong as she thought.
My Review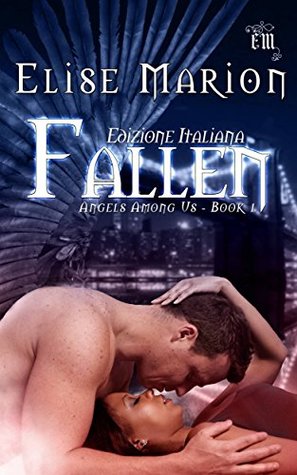 Fallen
by Elise Marion, Michele Bellana, Claudia Bellana
Series: Angels Among Us #1
Published by Marion Press on November 3, 2011
Genres: Paranormal Romance
Pages: 78
Format: eBook
Source: Purchased
Amazon Kindle
Goodreads


Shayla, ballerina professionista, vive per la danza. Quando parenti e amici le voltano le spalle, lei non si lascia scoraggiare, anzi continua ad inseguire i propri sogni più determinata che mai. Quando, in seguito ad un incidente stradale, riporta gravissime ferite alle gambe e rischia di non poter più ballare, le sue speranze cominciano però a vacillare.
Amir entra nella vita di Shayla con l'intenzione di curarla, ma quando la vede, costretta in un letto d'ospedale, lottare con le unghie e con i denti per sopravvivere, nel suo cuore si accendono sentimenti mai provati. Lui, che non conosce amore e desiderio, si ritrova attratto da Shayla come una falena dalla luce; eppure le regole del Paradiso proibiscono agli angeli di innamorarsi degli esseri umani… Se dovesse cedere alla tentazione diventerebbe un Rinnegato, un angelo caduto, condannato a passare l'eternità fra i demoni infernali.
Quando il suo desiderio per Shayla diventerà incontrollabile, Amir dovrà scegliere tra amore e dannazione, tra solitudine e beatitudine. Un angelo che ha vagato da solo sulla Terra per secoli sceglierà di rimanere sulla retta via o cadrà vittima del suo cocente desiderio e sarà condannato per sempre?