ARC Review: 'Blood Spirit' by Gabrielle Bisset
September 15, 2012
I received a complimentary copy of the book from the author in exchange for an honest review. This does not affect my opinion of the book or the content of my review.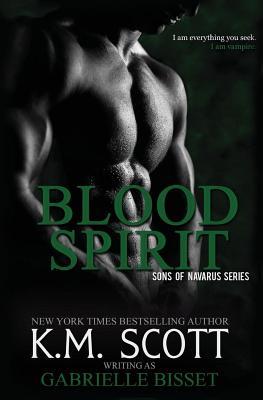 Blood Spirit
by
Gabrielle Bisset
Series:
Sons of Navarus #3
Published by
Everafter Romance
on September 12, 2012
Genres:
Paranormal Romance
Format:
eArc
Source:
the author
Goodreads
Purchase at
Amazon

The third book in the Sons of Navarus series! Includes the short story The Deepest Cut. I am everything you seek. I am vampire. Blessed with the gift of telepathy, Terek always knows what a woman wants. His gift has afforded him nightly sensual pleasures and exotic treats for centuries, but beneath the surface he yearns for much more. Ilona can give him what his soul craves, but only if he trusts his heart. One fateful choice made out of desire puts all he cares for in danger. With a civil war and the threat of Archon hunters at every turn, this Son may lose everything if he can't find the balance between heart and mind.
My Review
I'm beginning to wonder if Gabrielle Bisset loves to make people cry…because this book definitely was a tear jerker.  Oh boy…was the water works happening when I was reading this book.
Terek, is one of the Sons of Navarus, and he is one vampire who definitely takes his siring very seriously.  He has sired over thousands of new vampires.  Some of the vampires live under one of his households that he frequently visits.  One night, he comes across another vampire biting a human and then he witnesses the vampire being staked by a hunter.  The girl who was bitten is left for dead and it is up to Terek to save her, so he takes her back and sires her instead.  She is not a typical woman though.
Ilona, was just leaving from a party when she ends up getting herself into a dilemma.  Now, she's a vampire and is forced to feed from Terek.  She does not want to cooperate at all.  She's not taking to the whole entire vampire thing all too well.  She just wants to die.
Terek of course, has never given up on any of his vampires he has sired and he will not give up on her. He has his other female vampires who are helping him with her while he helps out with the other Sons of Navarus.
The Archon, who are hunting the Sons of Navarus are now going after vampires they think are the Sons of Navarus and they also are attacking the vampires the brothers have sired.  It's up to the Sons of Navarus to find out what the prophecy really means for the Order (no spoiler…sorry…not giving away anything…If you want to find out more, you need to read this book).
Let me just say this, between Vasilije and what he had to ordeal in this book (the first Son of Navarus in "Blood Avenged") and Terek and what he had to go through with his vampires.  I had a hard time not crying.  I felt my heart hurt for both Vasilije and Terek.
And don't get me started what Vasilije put Sasa through.  Grrrrr!!!
Can I just say…I love Thane in this book and how he stepped up to do what he did.  He had every right to help out a friend in need.
My favorite parts in the book were when I learned more about the background of Terek.  Seriously, he is not a vampire to mess with.  That man can kill you in an instant.  Do not mess with his family!  He has gone through so much, I do not know how he handled it so well.  He did finally have Ilona to help him through some of it.  She is definitely perfect for him.
Ilona was a little difficult at first, until she finally gave in to Terek.  (Ummm…who can resist him though?…I wouldn't be able to)
Gabrielle does an amazing job on putting a reader through so many emotions at once.  She definitely is one amazing writer and she definitely has a fan for life.  I look forward to reading the rest of the Sons Navarus books.
I'm telling you now, if you haven't read these books, you really need to.
If you're a fan of paranormal erotic romance, and love vampires, you will love these books.
Do not forget the tissues though because you will be crying especially in this book.
I give Terek's book 5 moons…and he definitely gets a little piece of my heart, but Saint has my full heart still…until maybe Thane or Dante's book.  (Those two…I need to know more about)  =)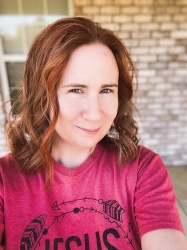 Latest posts by FranJessca
(see all)