ARC Review: 'Hopeful' by Louise Bay
August 23, 2014
I received a complimentary copy of the book from the blog tour host in exchange for an honest review. This does not affect my opinion of the book or the content of my review.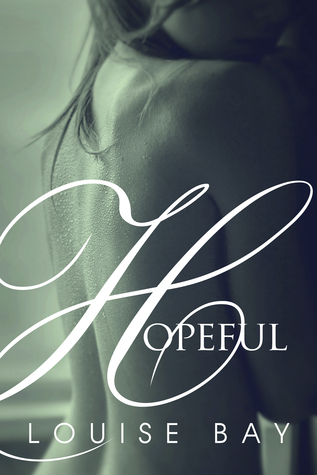 Hopeful
by
Louise Bay
Published by
Louise Bay
on July 15, 2014
Genres:
Contemporary Romance
Format:
eArc
Goodreads
Purchase at
Amazon
|
Apple
|
Google Play

A long time ago, Joel Wentworth told me he'd love me for infinity . . . and I can't give up hope that it might have been true. How long does it take to get over your first love? Eight years should be long enough. My mind knows that, but there's no convincing my heart. Guys like Joel weren't supposed to fall for girls like me. He had his pick of women at University, but somehow the laws of nature were defied and we fell crazy in love. After graduation, Joel left to pursue his career in New York. He wanted me to go with him but my life was in London. We broke up and my heart split in two. I haven't seen or spoken to him since he left. If only I'd known that I'd love him this long, this painfully, this desperately. I might have said yes all those years ago. He might have been mine all this time in between. Now, he's moving back to London and I need to get over him before he gets over here. But how do you forget someone who gave you so much to remember? A stand-alone romance.
My Review
Hopeful is the first book I've ever read from Louise Bay and it definitely won't be my last, especially when I need to find out more about the secondary characters in this story. In Hopeful, Louise Bay introduces the readers to Joel and Ava. Ava is about to see the love of her life after not seeing him for eight years. Eight years of thinking about the one man that changed her world, but she rather keep him as a secret than let the world know that she was in love with him.
Ava and Joel happen to get together as study buddies at first, and then eventually they end up becoming more. Joel was known as the player and Ava was the girl who was too serious about her future to have a boyfriend. At least that is what her friends thought of her, but they didn't know about Ava's secret with Joel.
Louise Bay switches from past to present with both Joel and Ava, which helped make the story flow and explain Ava and Joel's love for each other. Ava was the difficult character in the story because she didn't want her friends to talk about her love life and I have to say her friends happen to be the kind that were not always supportive at times. At least a certain part of the book made me question on if Ava should ever tell them anything about her love life with anyone. Her friends tended to be very nosy and she also has a friend that drove her crazy with his outrageous outbursts. Usually it's the male character that drives me crazy with his tactics, but in Hopeful Ava drove me crazy. Joel was the sweetheart in the story and I couldn't get enough of him. From the very beginning, when I started reading about the past moments between Ava and Joel, I knew he was going to be my favorite character in the story.
If you enjoy stories that have two people getting a second chance at love together than this is the book for you. I give this book 4.5 moons and highly recommend it to contemporary romance readers out there. There is a previous book before this one, but this book can be read as a standalone. I look forward to reading the next story and I hope it's Adam's book.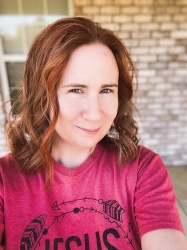 Latest posts by FranJessca
(see all)