ARC Review: 'Tormentor Mine' by @AnnaZaires
March 28, 2017
I received a complimentary copy of the book from Love Between the Sheets, the author in exchange for an honest review. This does not affect my opinion of the book or the content of my review.
This book may be unsuitable for people under 18 years of age due to its use of sexual content, drug and alcohol use, and/or violence.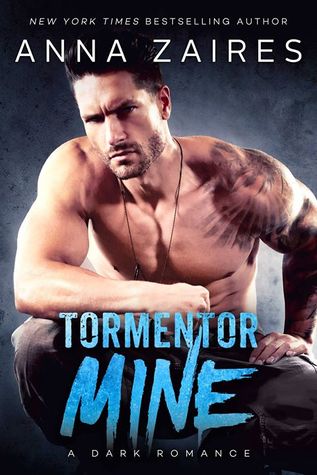 Tormentor Mine
by
Anna Zaires
Published by
Mozaika Publications
on March 28, 2017
Genres:
Dark Romance
Format:
eArc
Goodreads
Purchase at
Amazon
|
Apple

A new dark romance from New York Times bestseller Anna Zaires
He came to me in the night, a cruel, darkly handsome stranger from the most dangerous corners of Russia. He tormented me and destroyed me, ripping apart my world in his quest for vengeance.
Now he's back, but he's no longer after my secrets.
The man who stars in my nightmares wants me.
My Review
I've only read a handful of Dark Romance books at this time and this is my second book written by Anna Zaires. So what intrigued me to read Tormentor Mine out of other books I could've read? It actually was the synopsis of the book that caught my attention first and then the cover. Well, wouldn't the cover attract my attention too?
I wanted to know more about the storyline after reading the synopsis and I also wanted to read another book from Anna Zaires.
First off, her writing is very detailed. Between the dramatic and romantic scenes, you'll be sucked into the world that Anna Zaires has created.
The male character who happens to be the tormentor is Peter Sokolove and he's out for vengeance on what happened to his wife and his son. One of his targets happens to be Sara's husband. Sara ends up in the crossfire between Peter's vengeance though, but unfortunately she has no clue on what happened and she also has no clue what her husband was really into. Poor Sara is going to be stalked to no end in Tormentor Mine. There are some extreme stalking moments and even bedroom scenes. Let's just say Anna definitely cane write a very well-detailed scene.
Some of the moments though between Peter and Sara were actually the most addicting in the story to read because Peter actually has a soft side to him, even after what he did in the beginning of the story. I definitely feel Sara's constant torture with her feelings between what happened to her husband and what is happening now with Peter.
I don't want to go into detail with the story because I could end up giving too much away. I was amazed it didn't take me long to finish this book, but once I started reading it, I couldn't put it down.
If you're into Dark Romance, I would highly recommend this book.
I'm looking forward to the next book because Anna left me hanging at the ending of this book.
I give this book 4.5 stars and after reading this book I'll need to check out the other books Anna was written.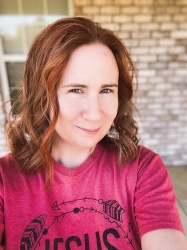 Latest posts by FranJessca
(see all)