ARC Review: 'The Billionaires" by Calista Fox + #Giveaway
April 5, 2017
I received a complimentary copy of the book from Netgalley in exchange for an honest review. This does not affect my opinion of the book or the content of my review.
This book may be unsuitable for people under 18 years of age due to its use of sexual content, drug and alcohol use, and/or violence.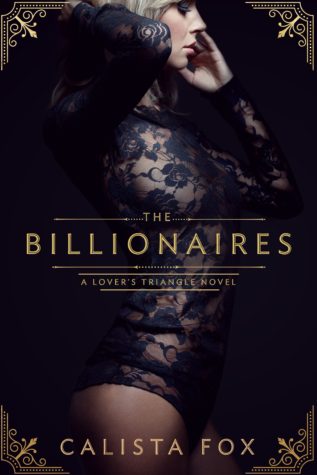 The Billionaires
by
Calista Fox
Published by
St. Martin's Griffin
on April 4th 2017
Genres:
Erotic Romance
Format:
eArc
Source:
Netgalley
Goodreads
Purchase at
Amazon
|
Apple
|
Kobo

100 Shades of Sin...
In The Billionaires, Calista Fox delivers a sexy and sensuous friends-to-lovers tale with a delicious love triangle twist.
Jewel Catalano, Rogen Angelini, and Vin D'Angelo had been childhood best friends, spending every possible moment with one another. Rogen became her first love, the first one to show her what pleasure could be. Until a volatile feud erupted between their powerful California wine country families and she and Rogen were torn apart from each other. What she didn't expect was to find comfort and passion like she had never known in Vin's arms and bed. But when that too ended in disaster, Jewel moved to San Francisco to work for the Catalano empire. Years later, a series of daring acquisitions brings Jewel back to River Cross, the hometown where Rogen and Vin have recently returned as well. Jewel has the curves, the smarts, and the success to bring any man to his knees—especially the two men who remained best friends and still burn to possess her.
Mixing family business with erotic pleasure ignites a smoldering love triangle. But in order to pull off the bold deal that will build the trios' own legacy and to stay in their heady, sensual paradise, they must discover what true love really is—or lose everything their hearts' desire, in The Billionaires by Calista Fox.
Calista Fox is a new-to-me author. I've never read any of her books until now. I always enjoy finding new authors. In Calista Fox's book The Billionaires I was introduced to three characters that are all friends or who used to be all friends. They grew up together. Now there is a family feud that separated them from each other. There's also the issue of the female character falling for one of the guy friends and then falling for the other. Bring on the love triangle twist fest in The Billionaires.
I don't want to get into much details because this book definitely is juicy in details. Some details involving the family drama between the feud between Rogen's parents and Jewel's parents and others being some very sexy details.
Some of the items I really enjoyed in The Billionaires:
-The crazy love triangle between Rogen, Jewel, and Vin. These three have drama from the past that they have deal with first before making an actual love triangle.
-Friends that become lovers. I always enjoy these kind of stories. Although, these friends became lovers way beforehand, but ended up breaking away for awhile. Their reunion is absolutely priceless though.
-Suspense of wanting to know the drama between Rogen and Jewel's parents. Readers won't find out until the end about the drama, so you will be left wondering why the drama is happening.
-The determination of Jewel of trying to acquire the land that both her parents and Rogen's parents are not budging on to develop. Jewel doesn't want to give up, which is why I really liked her character.
The Billionaires includes MFM (because of the crazy love triangle) and very crazy amount of sexual scenes between the characters. LOTS of crazy amount of sexual scenes, which is why I placed a content warning on the book. It's a VERY hot sizzling book.
I give this book 4 stars and highly recommend it to readers out there that enjoy menage romance stories.

This post contains affiliate links you can use to purchase the book. If you buy the book using that link, I will receive a small commission from the sale. It will help sponsor future giveaways but costs you nothing extra. You can read the full disclosure underneath the Privacy Policy.
---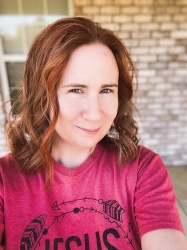 Latest posts by FranJessca
(see all)