ARC Review: 'Unrequited' by Melody Grace
May 21, 2014
I received a complimentary copy of the book from the blog tour host in exchange for an honest review. This does not affect my opinion of the book or the content of my review.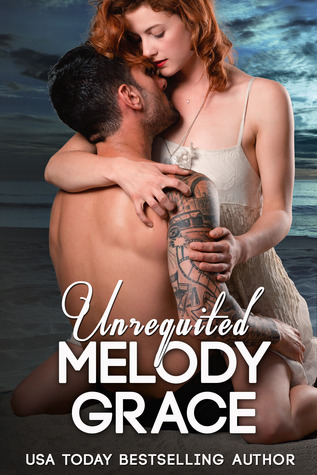 Unrequited
by
Melody Grace
Series:
Beachwood Bay #3.5
Published by
Melody Grace
on May 22, 2014
Format:
eArc
Goodreads
Purchase at
Amazon

You can be anyone for a night…
Alicia isn't the kind of girl to kiss a total stranger up against the wall -- no matter how devastatingly sexy he is. But reeling from a broken heart, she runs straight into the arms of Dex Callahan: rock star, bad boy, and the most seductive man she's ever known.
Dex is looking for distraction, at any price. The innocent redhead is just what he needs to keep his demons at bay -- but one taste of her sweetness isn't enough. He needs to possess her, body and soul.
Two searching hearts. One night to discover the passion of a lifetime. Dex is determined to show Alicia the pleasure she's been denied, but can she let go of her heartache and take a risk on the unknown? Find out in the sizzling new novella from USA Today bestselling author, Melody Grace!
My Review
Unrequited is apart of a new chapter of the Beachwood Bay series…which is branching into The Callahans. In Unrequited, we are introduced to the sweet and innocent Alicia and the bad boy rock star, Dex. These two are complete opposite of each other, but they definitely know how to get the sparks flying.
Poor Alicia has her heart broken and she can't face the one person who broke it. So instead, she ends up kissing a complete stranger that gets her mind off the troubles she's having. The complete stranger she kisses ends up being a very sexy rock god. =)
Alicia and Dex hit it off immediately, which I usually do not like in books, but these two definitely were meant to meet each other. Alicia is the character who has loved one guy for a while now, but he never gave her the time of day, and here is her chance to forget about that guy. Dex is beyond determined to win her over, and show her that no guy should have ever broke her heart. She's worth more than that. Alicia needs to help Dex as well…especially with what he is dealing with. He is trying to have a normal life…but he loves playing music and being in a band. Although..it has it's problems. ***The scene where he gets on stage to sing and plays his guitar…I definitely fell for him. =) *sigh* Gotta love a bad boy rock star! Although, I only get a glimpse into why he's bad boy. I want more!!!
Unrequited is a short novella of Alicia and Dex, so there is definitely more to come in the next book with these two. Melody Grace only gave me a taste of what is to come…and I look forward to finding out what Dex does to get Alicia to open up more. I'm also rooting for Alicia to get over the guy she has been in love with for so long. Melody definitely was very descriptive on how Alicia was feeling, and I just wanted to hug the poor girl…(I know she's fictional…but she was very heartbroken) =(
I give this book 5 full moons and highly recommend it to New Adult readers out there. You do not have to read the previous Beachwood Bay books to read Unrequited. You can read each books as a standalone. I'm going to go back and read the previous books and count down to Alicia and Dex's next book. I need more of these two.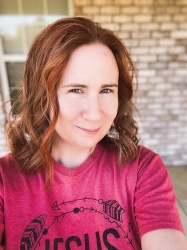 Latest posts by FranJessca
(see all)