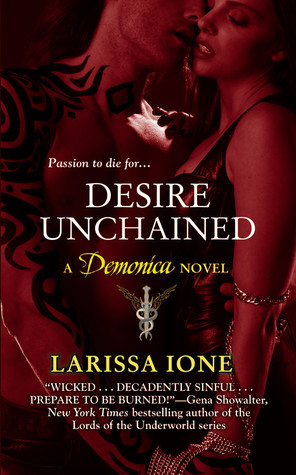 Desire Unchained
by Larissa Ione
Series: Demonica #2
Published by Forever on March 1st 2009
Genres: Paranormal Romance
Pages: 380
Format: Paperback
Source: Purchased
Amazon Kindle | Amazon Paperback
Goodreads


Pleasure is their ultimate weapon . . .
Runa Wagner never meant to fall in love with the sexy stranger who seemed to know her every deepest desire. But she couldn't resist the unbelievable passion that burned between them, a passion that died when she discovered his betrayal and found herself forever changed. Now, determined to make Shade pay for the transformation that haunts her, Runa searches for him, only to be taken prisoner by his darkest enemy.
A Seminus Demon with a love-curse that threatens him with eternal torment, Shade hoped he'd seen the last of Runa and her irresistible charm. But when he wakes up in a dank dungeon chained next to an enraged and mysteriously powerful Runa, he realizes that her effect on him is more dangerous than ever. As their captor casts a spell that bonds them as lifemates, Shade and Runa must fight for their lives and their hearts-or succumb to a madman's evil plans.
My Review: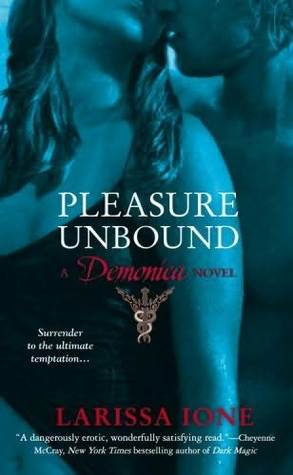 Pleasure Unbound
by Larissa Ione
Series: Demonica #1
Published by Forever on July 1st 2008
Genres: Paranormal Romance
Pages: 389
Format: Paperback
Source: Purchased
Amazon Kindle | Amazon Paperback
Goodreads


In a place where ecstasy can cost you your life . . .
She's a demon-slayer who hungers for sensual pleasure-but fears it will always be denied her. Until Tayla Mancuso lands in a hospital run by demons in disguise, and the head doctor, Eidolon, makes her body burn with unslakable desire. But to prove her ultimate loyalty to her peers, she must betray the surgeon who saved her life.
Two lovers will dare to risk all.
Eidolon cannot resist this fiery, dangerous woman who fills him with both rage and passion. Not only is she his avowed enemy, but she could very well be the hunter who has been preying upon his people. Torn between his need for the truth and his quest to find his perfect mate before a horrific transformation claims him forever, Eidolon will dare the unthinkable-and let Tayla possess him, body and soul . . .
My Review:
I received a complimentary copy of the book from the Author in exchange for an honest review. This does not affect my opinion of the book or the content of my review.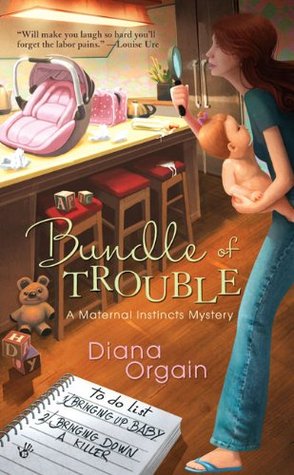 Bundle of Trouble
by Diana Orgain
Published by Berkley on August 4th 2009
Genres: Mystery
Pages: 296
Format: eBook
Source: Author
Amazon Kindle | Amazon Paperback
Goodreads


First-time mom Kate Connelly is bringing up baby- and bringing down a killer.
Kate Connelly may have found the perfect work-from-home Mommy job: private investigator. After all, the hours are flexible, she can bring the baby along on stake-outs, and if you're going to be up all night anyway, you might as well solve some crimes. But when a body is pulled from San Francisco Bay that may be her brother-in-law, Kate must crack the case faster than you can say "diaper rash" in order to keep her family together.
My Review:
I received a complimentary copy of the book from the Netgalley in exchange for an honest review. This does not affect my opinion of the book or the content of my review.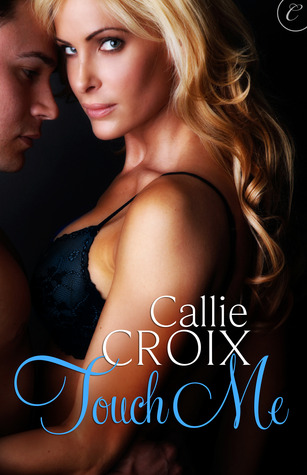 Touch Me
by Callie Croix
Published by Carina Press on January 2nd 2012
Format: eArc
Source: Netgalley
Amazon Kindle | Amazon Paperback
Goodreads


Arriving home on leave from his tour of duty, Army Captain Alex Montoya knows there's a beautiful woman waiting for him-his best friend's sister. She's always been off limits...until now. He fully intends to move them out of being "just friends" and encourage her to release the sexual needs he senses she's buried deep.
Tianna McIntyre is starting over after her marriage ended. Her ex-husband weakened her self-esteem and caused her to deny her true sexual desires. But being around Alex brings all her dormant fantasies to the surface, and now Tianna feels the stirrings of her secret, submissive wishes.
Determined to help repair the damage Tianna's ex did to her self-worth, Alex will use whatever means necessary to convince her they're meant for each other, including tying her down to make sure he has her full attention while he takes her to the heights of pleasure she's always dreamed of...
My Review :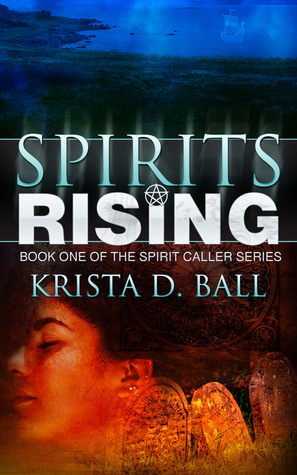 Spirits Rising
by Krista D. Ball
Series: Spirit Caller #1
Published by Amazon Digital Services on January 3, 2012
Genres: Urban Fantasy
Pages: 80
Format: eBook
Amazon Kindle
Goodreads


Rachel Mills has one wish in life: for the spirit world to shut up and leave her alone. She thought her move to a remote fishing village in Northern Newfoundland would help.
Population: Twenty. What could go wrong?
Instead of peace, however, she relocates to a land of superstitution, the air alive with the presence of others.
When a local teenager accidentally summons the spirits of the area, including those from a thousand-year-old Viking settlement, all supernatural breaks loose. As the spirits stalk her and each other, Rachel finds herself in over her head. With the help of Mrs. Saunders, her 93-year-old neighbour, Rachel has to put aside her own prejudices long enough to send the spirits back to rest, or risk being caught in the midst of a spirit war.
My Review Continue reading →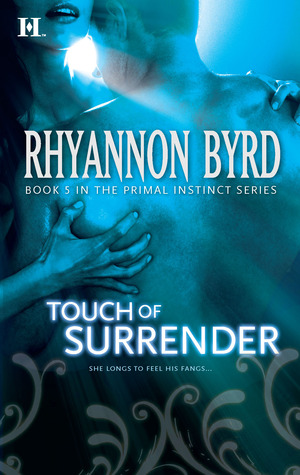 Touch of Surrender
by Rhyannon Byrd
Series: Primal Instinct #5
Published by HQN Books on April 27th 2010
Genres: Paranormal Romance
Pages: 345
Format: Paperback
Source: Purchased
Amazon Kindle | Amazon Paperback
Goodreads


With his auburn hair and lean build, Kierland Scott looks more man than lycan. But his wolf instincts are aroused by the gray-eyed Morgan Cantrell. Not because of her beauty, but because of her long-ago betrayal, a fateful choice that made their love impossible.
Now, however, the two Watchmen must team up, leaving the placid Lake Country for the forests of Scandinavia. To rescue Kierland's brother, they must track a vampire—and use their combined shape-shifting sensitivities in a battle that will take them beyond death. As the two learn to seek together, they begin to understand the history that has driven them apart. But they will have to overcome death itself, if their shared passion is to have a chance.
 My Review:
I received a complimentary copy of the book from the Author in exchange for an honest review. This does not affect my opinion of the book or the content of my review.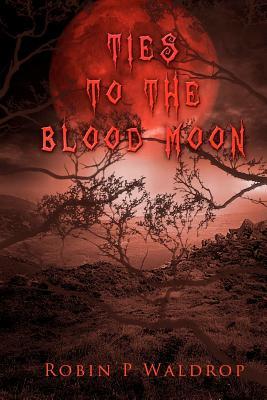 Ties to the Blood Moon
by Robin P. Waldrop, Claudia McKinney
Series: Blood Moon #1
Published by Createspace on January 31st 2012
Pages: 325
Format: eArc
Source: Author
Amazon Kindle | Amazon Paperback
Goodreads


Myths. Legends. fairytales. For most people they are stories, but for one girl they are her history. Genevieve finds herself in a world she never knew existed. And she's not sure if she wants to be a part of it.
My Review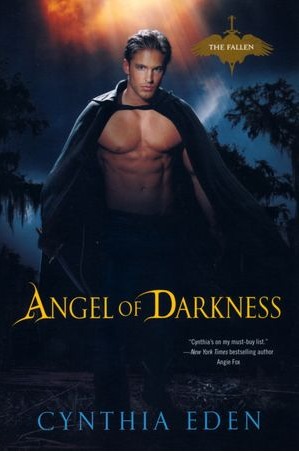 Angel of Darkness
by Cynthia Eden
Series: The Fallen #1
Published by Brava on November 29th 2011
Genres: Paranormal Romance
Pages: 305
Format: Paperback
Source: Library
Amazon Kindle | Amazon Paperback
Goodreads


As an angel of death, Keenan's job is to collect the souls on his list. He's carried out his duty for two thousand years and never faltered once. Until he meets Nicole St. James. When the moment of death comes, Keenan hesitates, and instead of taking Nicole, Keenan touches the vampire who's attacking her.
Cast out of heaven for disobedience, Keenan plummets to earth. Six months later, he finally manages to track Nicole to a bar in Mexico. He's stunned to discover that the woman he remembers has undergone a dramatic change—she's become a vampire. And when he realizes that she's the target of all manner of enemies—other vampires, demons, even shifters—he'll do whatever it takes to protect her, even if all hell breaks loose…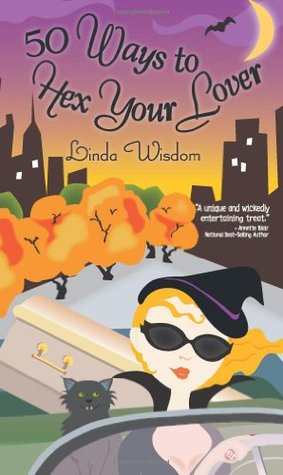 50 Ways to Hex Your Lover
by Linda Wisdom
Series: Hex #1
Published by Sourcebooks Inc on March 1st 2008
Genres: Paranormal Romance
Pages: 364
Format: eBook
Amazon Kindle | Amazon Paperback
Goodreads


Jazz can't decide whether to scorch him with a fireball or jump into bed with him.
Jasmine Tremaine, a witch who can't stay out of trouble.
Nikolai Gregorivich, a drop-dead gorgeous vampire cop on the trail of a serial killer.
The sizzling love affair between Jazz and Nick has been off-again, on-again-for about 300 years. Mostly off, lately. But now Nick needs Jazz's help, and while Jazz and Nick try to figure out their own hearts and resist their ever-increasing attraction, they must steer clear of a maniacal killer with super-supernatural powers. They are surrounded by a hilarious cast of oddball paranormal characters, including Irma, the chain-smoking ghost who haunts Jazz's sports car, Dweezil, her ghoul of a boss, and Fluff and Puff, a pair of bunny slippers with sharp teeth and short tempers (watch your ankles)!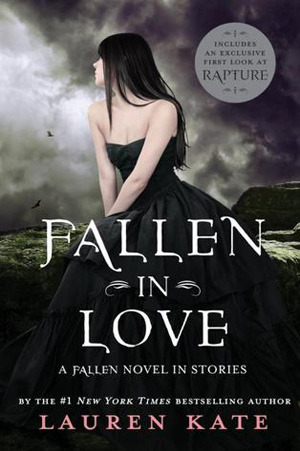 Fallen in Love
by Lauren Kate
Series: Fallen #3.5
Published by Delacorte Press on January 24th 2012
Pages: 201
Format: eBook
Source: Purchased
Amazon Kindle | Amazon Paperback
Goodreads


Unexpected. Unrequited. Forbidden. Eternal. Everyone has their own love story.
And in a twist of fate, four extraordinary love stories combine over the course of a romantic Valentine's Day in Medieval England. Miles and Shelby find love where they least expect it. Roland learns a painful lesson about finding and losing love. Arianne pays the price for a love so fierce it burns. And for the first and last time, Daniel and Luce will spend a night together like none other. Lauren Kate's Fallen in Love is filled with love stories . . . the ones everyone has been waiting for.
True love never says goodbye . . .
My Review: