ARC Review: 'Dirty Rich Obsession: All Mine' by Lisa Renee Jones
December 28, 2018
I received a complimentary copy of the book from the author in exchange for an honest review. This does not affect my opinion of the book or the content of my review.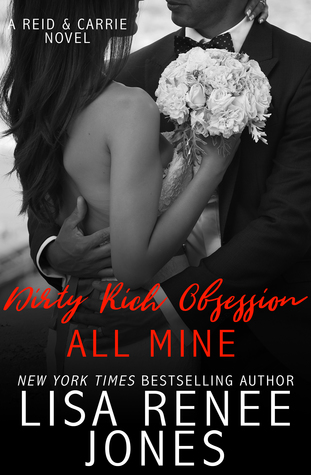 Dirty Rich Obsession: All Mine
by
Lisa Renee Jones
Series:
Dirty Rich #8
,
Reid & Carrie #2
Published by
Julie Patra Publishing
on December 26, 2018
Genres:
Contemporary Romance
,
Erotic Romance
Format:
eArc
Source:
the author
Goodreads
Purchase at
Amazon
|
Apple

CONTINUING CARRIE AND REID'S STORY (begin their story in Dirty Rich Obsession)
In this lifetime there is one person who will own you, who will know you, who will understand you like no one else could possibly understand you. That person for me is Carrie. I didn't want to love her. I didn't want to need her. But now that she's my world, no one is going to take her from me. Yet the minute I propose, that's exactly what the universe tries to do. It tries to take her from me.
My father and the many enemies my life as my father's son has created wants to take her from me.
They'll be sorry they tired.
She's mine.
All Mine.
And everyone, including Carrie, is going to know.

First off, if you haven't read Reid and Carrie's first book, Dirty Rich Obsession, you'll need to read that one before you decide to read this story and even this review. The reason why is that Lisa Renee Jones picks up, where the first story ended. You do not want to read this book, where you feel like you missed out on the gist of the storyline between Reid and Carrie. You will regret not reading the first book now since I got that out at the beginning of my review onto the actual review.
Lisa does not make life easy for Reid and Carrie. There's some additional drama happening in this book, which could end up testing Reid and Carrie's relationship. This is of course after Reid proposes to Carrie and they should be happy and getting ready to plan their wedding. Nope! Not going to happen! Bring it, drama!
Reid's nemesis who was introduced in the first book is back full force, and he's going after everything that Reid holds dear, and that includes Carrie. Poor Carrie! She wants to marry Reid and have this merger of both of their companies become a success, especially since they have Grayson Bennett on board with a huge investment that will make them money altogether in Japan. Unfortunately, life is never easy; there is going to be brick walls that stop progress to the future and then there will be twists and turns along the way. Although, both Carrie and Reid are strong characters in different ways. More of Carrie in this story though since she proved she could be there for Reid along the way. He constantly doubted if their relationship would make it through the drama. Until Carrie stepped up to let him know she was not going anywhere. They had their lives ahead of them. They were getting their animals in their place to start a small family. Reid who happened to be the big a-hole in the first book has a soft spot when it comes to animals. Let's say Reid with a small cat will have you melting. He's such a gentleman at times. Although, he proved in this book how he is in the bedroom. There was quite a bit of steaminess in this book compared to the other book. Lisa went up a notch with these characters.
Although, there was a bit of dragging in this story more than the first book. I think it mostly was the characters questioning themselves. I wanted to knock some sense in Reid in the story. He was driving me crazy. When it finally got to the end though, I was happy for Carrie and Reid. There was the daddy drama too from the first book that still was happening, especially in the beginning. Poor Carrie and Reid!
I did love how the other characters made a significant appearance in this story since they supported Reid and Carrie. Cat who happens to be a favorite character still plays a part in the wedding planning and also being there for Carrie though the drama.
Overall, this book gets 4 stars. I need to make time to read Grayson's book now since he was introduced in the first Reid and Carrie book. He seemed to be a big a-hole too, but there is a character in the story that showed that Grayson is a big softy also at times.
Now, to count down to Lisa Renee Jones next book. 🙂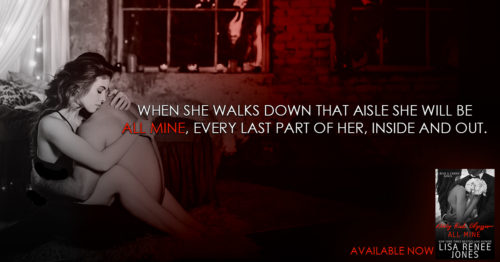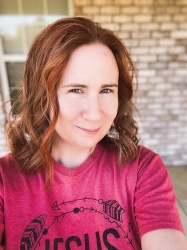 Latest posts by FranJessca
(see all)