Review: 'Order of Protection' by Lexi Blake
December 31, 2018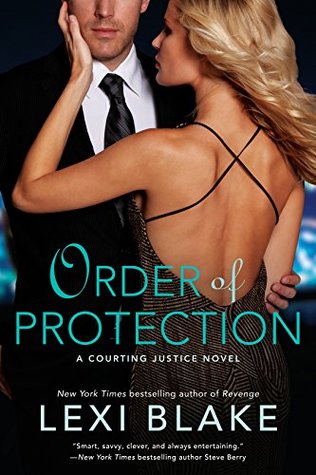 Order of Protection
by
Lexi Blake
Series:
Courting Justice #1
Published by
Berkley
on June 5, 2018
Genres:
Contemporary Romance
Format:
Paperback
Source:
Purchased
Goodreads
Purchase at
Amazon
|
Apple

A sexy and suspenseful new contemporary romance from New York Times bestselling author Lexi Blake where love and law entwine for a conviction of the heart.
To high-end defense attorney Henry Garrison, Win Hughes is a woman he met during one of the most trying times of his life. She's soft and warm, and he finds solace in their brief relationship. But Win has a secret. She's actually Taylor Winston-Hughes—born to one of the wealthiest families in the country, orphaned as a child by a tragic accident. Win moves in the wealthiest circles, but her lavish lifestyle hides her pain.
When her best friend is murdered in the midst of a glittering New York gala, Win's charged with the crime, and the only person in the world she wants to see is Henry.
Henry is shocked at the true identity of his lover, but he can't reject the case. This trial could take his new firm into the stratosphere. Still, he's not getting burned by Win again. And yet every turn brings them closer together.
As the case takes a wild turn and Win's entire life is upended, she must look to the people she's closest to in order to find a killer. And Henry must decide between making his case and saving the woman he loves...

Lexi Blake has written yet another fantastic suspenseful contemporary romance series, and I can't wait to read more after reading the first book. It didn't take me long to read Order of Protection, especially when you are stuck at home due to awful weather outside. It's perfect reading weather. There's also the case of being sick too. Reading cures any sickness. 🙂
Order of Protection is the first book to Lexi Blake's Courting Justice series. If you read the Lawless books, then you will recognize some name dropping throughout this book. Lexi immediately introduces you to Henry Garrison who is a fallen pick-me-back-up character who went through a rough marriage and divorce with a famous actress. He has no sworn off anyone who works in the entertainment industry. He doesn't want to the spotlight anymore, especially since his ex loves to be in the spotlight. He is trying to sell his grandfather's property and get back to Manhatten, so he can reclaim his status of being a badass defense lawyer. Although, he had to get some help from the Lawless family to retrieve his work life. He never expects a woman to walk into his life at the worst time of his life to cure of his crazy life. Win Hughes, aka Taylor Winston-Hughes, is the last woman Henry should be hooking up with, but he falls for her temporarily. Win is a former reality tv star who is also from a wealthy family. She's the orphan baby that survived a boat accident that claimed her parents' lives. She went through a lot but now is healthy. She never thought she would meet the sexy Henry Garrison when she's home before she goes to Grad School. She also never thought she would need him as a lawyer after she finds her best friend dead in her childhood room.
Okay, that's enough of me trying to tell the story. You should read it fully to get the real story and how Henry and Win are the couples that needed each other in their lives. They both have flaws, secrets, and illnesses they have been battling. Although, Henry doesn't have the crazy drama of the family that Win has in her life. Oh boy, Win has a crazy dramatic life. Poor girl though after finding out the big secret at the end of the story. I wanted to hug her, but she had Henry there to pick up all the pieces for her, even after he facing jail time. Henry is one tough character to crack though. He has a hatred for people working in the entertainment industry, and it made me question if I would like him in the story. This is of course how he handled a certain situation in the story. I wanted to knock some sense in him. Win is my favorite in the story, especially since she handled everything thrown at her. She tended to get hurt a lot, but she fought through it.
If you enjoy a contemporary romance with some suspense elements to it, which includes a fierce defense lawyer and his team, then you will enjoy Order of Protection. There are some very steamy elements in the book too, which is another reason why I enjoy Lexi's books. She throws in all the details to a story to make it intriguing, and she also throws in the steamy scenes, which will make you need a cold shower.
The only reason why I do not give this book five stars is due to specific 'drive me crazy' moments between Henry and Win. Henry was a jerk in the story several times. He had issues with being burned again. There was also the issue of Win having some horrible friends in her life. I'm glad she got out of the reality entertainment life and was focusing on her. Overall, though the story gets four stars and I look forward to diving into the next book in the series.
The last few books I've read so far had criminal defense lawyers as the main male characters in the book. I guess I'm on a trend right now with the attorney books, but hey, I'm okay with it. If anybody knows of any more, please send them my way. I'm diving into the second book of Lexi Blake's Courting Justice series thanks to the publisher. I may end up finishing it within less than two days.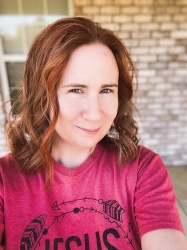 Latest posts by FranJessca
(see all)