ARC Review: 'Cowboy Wolf Trouble' by Kait Ballenger
January 1, 2019
I received a complimentary copy of the book from Netgalley, the publisher in exchange for an honest review. This does not affect my opinion of the book or the content of my review.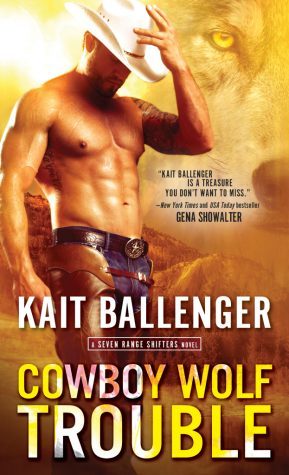 Cowboy Wolf Trouble
by
Kait Ballenger
Series:
Seven Range Shifters #1
Published by
Sourcebooks Casablanca
on January 1, 2019
Genres:
Paranormal Romance
Format:
eArc
Source:
Netgalley, the publisher
Goodreads
Purchase at
Amazon
|
Apple
|
Kobo

Seven shifter clans call the Montana mountains home.
But a new evil will stop at nothing to tear their world apart.
For centuries, the shifters that roam Big Sky country have honored a pact to keep the peace. Even bad-boy rancher Wes Calhoun, former leader of a renegade pack, has given up his violent ways and sworn loyalty to the Grey Wolves. But his dark past keeps catching up with him…
Human rancher Naomi Evans cares only about saving the ranch that was her father's legacy. Until a clash with Wes opens up a whole new world—a supernatural world on the verge of war—and Naomi, her ranch, and the sexy cowboy wolf stealing her heart are smack dab in the middle of it.
Cowboy Wolf Trouble is the first book of Kait Ballenger's Seven Range Shifters series, and fans of Kait's Execution Underground will enjoy this book. Fans of Kait's EU books will also get a taste of EU in this book, which is something I enjoyed since I've loved Kait's EU world. I'll take anything I get and if that is EU causing a ruckus in Kait's new series, then yes, I'm all for reading these books. EU are not fans of the supernatural, and this book is all about the supernatural world. Bring on the action and drama!
The Seven Range Shifters start with Wes Calhoun who happens to be a bad boy character. He was a part of the Wild Eight pack but now is with the Grey wolfpack. Unfortunately, most of the grey wolves don't trust him for his actions at Wild Eight, and his past is starting to rear back up thanks to some trouble brewing at a ranch near the Grey Wolves. In comes the female character, Naomi who happens to stubble into Wes's supernatural world, when he ends up in one of her traps. Although, she ends up being swept off her feet by the handsome shifter. Although, in this case, taken against her will into Wes's world. Poor Naomi is about to find out a lot of things that she was not aware of in this other world, and Wes is not going to make it easy for her, especially since he doesn't trust easy.
There were several things I enjoyed about the first book in Kait's new series. Naomi is one kick-butt female character. She can hold her own, and I always love women who fight back and are not always damsels in distress. My favorite scene happens to be when she shows off her skills to a bunch of shifters. You go, Naomi!!
I loved the storyline and all the different shifters and how EU played a role in this book. There was also the villains of the story who you will hate in the story. You have to love when authors can make you hate the villains that you are waiting to see what happens to them. Don't let me forget about the other characters that were introduced. I want to know more about Blaze, Maverick, and Colt. I'm also interested in the other shifters that were presented too.
There's only one thing I didn't like about this book, and that was the male character, Wes Calhoun. He was an a-hole. I didn't click well with him at all and how he treated Naomi. I enjoy alpha males, but not an alpha who is also a jerk. I can understand he had trust issues, but dang it, Wes, there were times I wanted Naomi to put her skills on you! Grrr! I was frustrated with him throughout the story, and it was even worse towards the end of the story. Sometimes I wished that Naomi would've hooked up with someone else in the story, but she did put him in his place a couple of times. There are times I don't click well with a character, but the rest of the story makes up for a jerkish character.
Will, I read the next book? Most definitely. Do I already have it on my TBR in Goodreads? Yes.
Do I recommend this book to fellow PNR readers? YES! Get it today!
I also recommend you read Kait's other books too – Execution Underground series. You will enjoy those books too.

This post contains affiliate links you can use to purchase the book. If you buy the book using that link, I will receive a small commission from the sale. It will help sponsor future giveaways but costs you nothing extra. You can read the full disclosure underneath the Privacy Policy.
---
---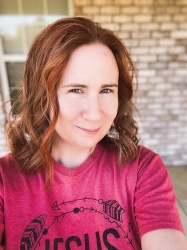 Latest posts by FranJessca
(see all)