Re-Post Review: 'Midnight Exposure' by Melinda Leigh
November 26, 2017
I received a complimentary copy of the book from the publisher in exchange for an honest review. This does not affect my opinion of the book or the content of my review.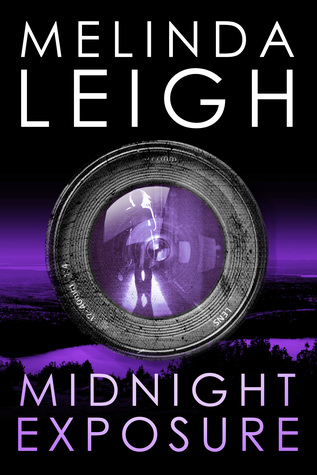 Midnight Exposure
by
Melinda Leigh
Published by
Montlake Romance
on August 21st 2012
Genres:
Romantic Suspense
Format:
eArc
Source:
the publisher
Goodreads
Purchase at
Amazon
|
Apple

Point, click, die.
When two hikers disappear, their hometown in Maine blames the blinding storms. But the truth is far more sinister. Unaware of the danger, tabloid photographer Jayne Sullivan follows an anonymous tip to find the most reclusive sculptor in the art world. Instead, she finds sexy handyman Reed Kimball—and a small town full of fatal secrets.
Five years ago, Reed buried his homicide detective career along with his wife. But when a hiker is found dead, the local police chief asks Reed for help. Why was a Celtic coin found under the body? And where is the second hiker? Avoiding the media, Reed doesn't need a murder, a missing person, or a nosey photographer. Then Jayne is attacked, and her courage is his undoing.
Reed must risk everything to protect her - and find a cunning killer.
My Review
I've decided to re-read the Midnight series since I never got to read the last two books, but I have them in paperback now. It's a goal of mine in 2018 to catch up on some of my favorite author books that I have been neglecting. The Midnight series was one of the first series I read from Melinda, and I missed it.
Melinda Leigh writes a romantic suspense story that involves one small town of Maine being terrorized by a killer. That killer though is not your typical killer Melinda Leigh brings you a tale of a killer who wants his victims for a Celtic Ritual.
Jayne is first introduced in the story, and she is in the small town of Maine to take some photos of the one person which her tabloid company wants her to find and expose. Instead, she comes upon, Reed Kimball, who wants nothing to do with Jayne, and instead, he leaves the small town. Jayne is forced to stay until she gets her story. What she does not know is that the small town may be quiet and homely, there is a killer amongst them, and now he has his eyes on her and wants her.
Reed wants to live life alone and not make many friends. His son is about to go off to college so it will be more comfortable for him to stay to himself, but the beautiful Jayne has entranced him the minute he sees her, and now he wants to find out why she is in Maine. He also has been recruited to help solve some murders that have happened in the woods. He thought he gave up his old profession, but it seems the past keeps creeping up to reveal itself.
When Jayne is attacked though and able to break free, Reed is there to help her and protect her, but he is going to have a difficult time protecting her fully, especially, when he has a secret he wants to stay hidden.
Melinda gives you a small town where everyone seems to be hiding something. She throws in twists and turns, but she gives you some solid characters that shine over others. I clicked the most with Jayne because I have read characters like her before, and she proved to be the strongest in the story. She has gone through a lot. She's running from what happened to her in her hometown, and now she is thrown into a dangerous predicament again. She can take care of herself though. Oh boy, can she take care of herself? It helps with the self-defense training she has decided to help her through the dangerous scenarios she gets in. She even shocks Reed and several of the other town members with her strength.
Reed was a strong character as well, but he did not shine as Jayne did. He kept warring with himself about Jayne, and I just wanted him to realize he needed to get over his secret and let it out and find his happiness.
The primary plot of the story was a shock because I have never read a book where the killer is saving his victims for later. When you find out who the killer is, you will be shocked, and you will even be more shocked why the killer is doing the things he does.
Be prepared for a lot of twists and turns in the first book to the Midnight series and a lot of sexual tension between two characters. (I mean a lot of sexual tension) Reed does a better job of keeping it hidden though on how he feels for Jayne. He fooled me at times.
I give this book 4.5 stars and recommend it to fellow romantic suspense addicts out there.
You will feel like you are in the small town of Maine with the characters and you will want to uncover what is happening in the small town along with them.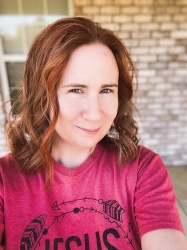 Latest posts by FranJessca
(see all)