Review: 'Just For Fun' by Rosalind James
February 23, 2013
I received a complimentary copy of the book from the author in exchange for an honest review. This does not affect my opinion of the book or the content of my review.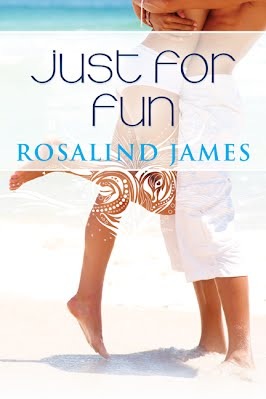 Just for Fun
by
Rosalind James
Series:
Escape to New Zealand #4
Published by
Rosalind James
on January 1, 2013
Genres:
Contemporary Romance
Format:
eArc
Source:
the author
Goodreads
Purchase at
Amazon

What if the person who broke your heart turned out to be the only one who could mend it?
Nic Wilkinson is a responsible, organized, disciplined rugby player at the top of his game. Emma Martens is a sometimes-scattered, often-emotional, and always-broke would-be designer with a big chip on her shoulder where Nic's concerned.
They have no history together, except one perfect week. Nothing in common anymore, except the most important thing of all. Getting together again would be messy. Complicated. Scary. And, just maybe, worth every risk.
My Review
I read the first 3 books in the Escape to New Zealand Series, so I definitely wanted to read the 4th book.
I found I gained two obsessions after reading this series, thanks to Rosalind James.  One – I really want to visit or live in New Zealand, and two – I need to watch Rugby.  That being said…I am seriously contemplating moving to New Zealand after reading this series and enjoying what New Zealand has to offer.  I even told my hubby and he gave me crazy eyes.
That being said, I definitely enjoyed reading the fourth book to the Escape to New Zealand series.
Nic Wilkinson is a rugby player who is about to realize his one week fling with the beautiful Emma Martens in Fiji may have been more than a just a fling.  Emma's life got turned upside down before she met Nic.  She was supposed to be getting married and going on her honeymoon to Fiji with her husband.  Instead, she is going to Fiji alone and meets Nic, the handsome rugby player who is going on his own getaway.  They hook up and sparks fly, but then Nic has to get back on the plane for his rugby games.  Emma has to go back to her life as well.
Six years later and Nic is about to find out by accident that Emma has kept something from him that he definitely wanted to know about.
Now Nic's life is about to turn upside down and even his fiancee he is with is not happy.
"Just For Fun" definitely is a perfect title to this story and Rosalind James did not disappoint in her fourth book.  I enjoyed every minute of reading this book….but the characters and I did not click well.  Nic, I was okay with…but not Emma.  She was difficult to understand even when Nic stepped in to help her.  He wanted to be there and Emma was just stand-offish.  I really did not like Claudia, who was Nic's fiancee.  She drove me to the point where I wanted to smack her (and I realize she's fictional).  She should have been supportive but wasn't.
I enjoy how much Rosalind James writes a story that draws the reader in.  She throws in the previous characters and how they are doing.  She also makes real storylines, and what happens in the real world…but minus the sexy rugby players.  (At least in my part of the world, we do not have the rugby players…but other sports)
I highly recommend this series to contemporary romance readers, readers who love sports romances, and readers who have read the first 3 books in the Escape to New Zealand series.
I look forward to Rosalind James next books….she definitely has a fan.
(She knows how to make a reader fall in love with some sexy fictional rugby players)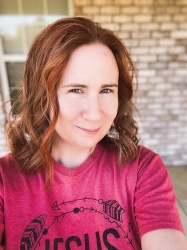 Latest posts by FranJessca
(see all)