Review: 'Off to the Races' by Elsie Silver
August 22, 2023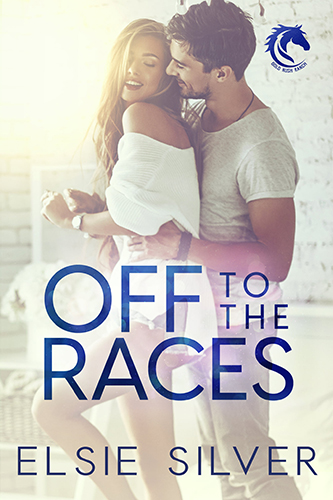 Off to the Races
by
Elsie Silver
Series:
Gold Rush Ranch #1
Published by
Self-Published
on April 29, 2021
Genres:
Contemporary Romance
Format:
AudioBook
,
eBook
,
Paperback
Source:
Kindle Unlimited
,
Purchased
Goodreads
Purchase at
Amazon
|
Barnes & Noble
|
Kobo

Keeping things professional with my employees has never been an issue. Until she waltzed onto my property.
Billie is talented. She's mouthy. And she's so damn tempting. I can't stop thinking about all the ways I could take her down a peg.
I can't stop thinking about her, period.
We clash from the moment we meet. And in a small town, on an even smaller farm, it's hard to keep your distance. It's even harder to keep that friction from turning to fire.
But keeping my distance? That might be the biggest struggle of all. Because Billie is the whole package, whip-smart with a body I fantasize about when I'm alone, and quite possibly the only woman who can save this business—and me.
She drives me crazy. In every sense of the word. Every smart-mouthed little comment—every game we play—I end up wanting more. Wanting her closer. With me. Under me.
I try not to let her get to me, but the more time we spend together the more I crave her. Her lips. Her trust. Her heart.
I want it all.
But at what cost?
Because suddenly I don't just want to win races, I want to win the girl.I want it all.
But at what cost?
Because suddenly I don't just want to win races, I want to win the girl.
---
I know I'm behind on reading Elsie Silver's books, but I made time to finally read her debut novel, Off to the Races, which she wrote in 2021. It didn't take me long to read/listen to this book because it hooked me from the beginning.
The MMC, Vaughn Harding, is back home at his grandfather's ranch after his grandfather unexpectedly passed away. He's grieving his loss, but he's also dealing with the scandal that his grandfather left behind, and Vaughn is all about saving the ranch and not letting his grandfather's legacy and the ranch be tarnished. He decides to hire one of the best horse trainers to help the ranch, but he never expected the trainer to be a woman, let alone one who could stand up to someone like Vaughn.
The FMC, Billie Black, is passionate about her job, and she will take her head horse trainer seriously, even when she can't stand her boss and how he treats her at first. She puts him in his place with her quick, witty remarks. The issue is that the banter between Vaughn and Billie turns into more, and she should stay away from him. He is her boss, and she is her employee. It's bound to cause issues.
I'm going to admit right away that I loved Billie Black immediately. I love FMCs who speak their mind and can take on the arrogant jerk of a MMCs, like Vaughn. Her first scene in the book had me rolling with how she handled Vaughn and even took him by surprise. It took me a bit to like Vaughn because of how he first treated Billie. In the end, he also did something that almost jeopardized his potential relationship with Billie and her employment at his ranch, but he redeemed himself.
My favorite thing about this book was not just the couple but the horse that Billie trained, who she nicknamed DD because the name he was given didn't fit him. I loved how Billie had a connection with the horse, and she cared for him. She wouldn't let anyone hurt him, even the jockey that was originally hired to ride him.
The steam/spice in the book does take some time, but that's because the characters have to get over the hate-to-love relationship they have for one another and the fact that their romance is kind of forbidden due to them working for one another.
Overall, I enjoyed my first Elsie Silver book and plan on reading the rest of this series, plus check out the other series she wrote, especially if she continues to write FMCs like Billie Black.
Audiobook Thoughts: I loved both narrators for this book, CJ Bloom and Tim Paige, and I highly recommend the audiobook if you enjoy listening to your books. The narrators were very entertaining, especially CJ Bloom, who made Billie Black's character come to life with all her sassiness.
---
Story Rating: ⭐️ ⭐️ ⭐️ ⭐️.5
Steam/Spice Rating: 🌶🌶
Would I recommend this book? Yes. I recommend this to readers who enjoy reading Contemporary/Western Romances set in a small town, and the characters are enemies at first and eventually become lovers after all the banter.
Genre/SubGenre: Romance | Contemporary Romance
Trope(s)/Element(s): Western Romance | Small Town Romance | Enemies to Lovers | Hate to Love | Workplace Romance | Boss/Employee Romance | Sports Romance – Horse Racing
Favorite Quote(s): "Why don't you introduce me to the new man in my life?"
"He's going to be a lot of work, Billie."
"Of course, he is, Hank. Men always are."

This post contains affiliate links you can use to purchase the book. If you buy the book using that link, I will receive a small commission from the sale. It will help sponsor future giveaways but costs you nothing extra. You can read the full disclosure underneath the Privacy Policy.
---
---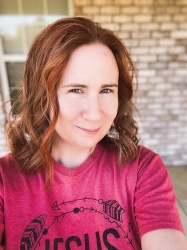 Latest posts by FranJessca
(see all)