Review: 'Queen of Shadows' by Sarah J. Maas
May 21, 2021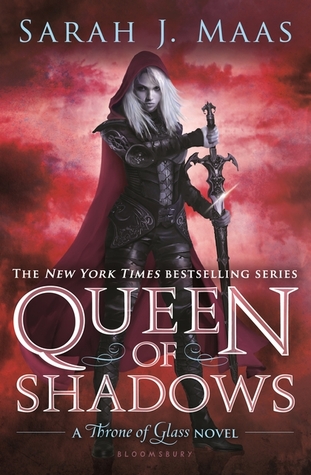 Queen of Shadows
by
Sarah J. Maas
Series:
Throne of Glass #4
Published by
Bloomsbury USA Children's Books
,
Bloomsbury USA Childrens
on September 1, 2015
Genres:
Young Adult Fantasy
Format:
AudioBook
,
Hardcover
Source:
Purchased
Goodreads
Purchase at
Amazon
|
Barnes & Noble
|
Kobo

Everyone Celaena Sardothien loves has been taken from her. But she's at last returned to the empire—for vengeance, to rescue her once-glorious kingdom, and to confront the shadows of her past…
She has embraced her identity as Aelin Galathynius, Queen of Terrasen. But before she can reclaim her throne, she must fight.
She will fight for her cousin, a warrior prepared to die for her. She will fight for her friend, a young man trapped in an unspeakable prison. And she will fight for her people, enslaved to a brutal king and awaiting their lost queen's triumphant return.
The fourth volume in the New York Times bestselling series continues Celaena's epic journey and builds to a passionate, agonizing crescendo that might just shatter her world.
---
Queen of Shadows is the fourth book to the Throne of Glass series by Sarah J. Maas. It's the book I've been waiting to read (or, in my case, re-read). I gave it a high rating the last time I read it, and that rating didn't change when I read it a second time. 
Storyline/MyThoughts: This book is where Celeana officially makes it known who she really is to everyone. She's finally accepted who she is and what she needs to do to get her kingdom back. There's going to be a lot of bloodsheds, though. She makes some tough decisions in this book, and one of them deals with what happened to Dorian while she was in Wendlyn. Many readers will be bothered by what she chooses to do, but she's only known one thing that happens with someone who the King is using due to what she came across in the last book. It takes another character who was introduced in the previous book to have Aelin change her mind. I loved how the character announced it to Aelin, too.
Two big scenes in this book that made me emotional were when Aelin saves her cousin Aedion and then when Rowan finds Aelin. Both scenes were tear-jerkers and heartwarming moments. Yes, I like Rowan for Aelin. I liked when Aedion and Rowan met, too, because they made it difficult for Aelin. Aedion and Rowan were trying to prove who is tougher. Yup, Aelin was not going to have it.
One character who got on my nerves was Chaol. I understand that he's adjusting to being a rebel, and he can't forgive himself for leaving Dorian, but he drove me crazy. I wouldn't say I liked how he treated Celeana and how he continued to treat her since the second book to this book. He put himself in certain predicaments that almost put everyone at risk. I did like him initially, but he has been complicated ever since what happened to Nehemia. I'm hoping I like him again in Tower of Dawn, which I have not read, yet. 
Other secondary characters I loved were Manon Blackbeak and Lysandra more in this book. I was not too fond of Manon at first, but this book changed my mind. She may act all bad, but she has a soft side. (She won't admit it, though). She is very protective of who she cares for, and she finds out some truths in this book that makes her question everything. One epic scene was between her and Aelin. Aelin respected Manon and vice versa. I was intrigued too by Manon and Dorian's interaction, but I won't go into it in this review.
I loved Lysandra. She has become a favorite secondary character since what happened to her came to light. This girl is a fighter. The truth of Lysandra came out to, all thanks to Rowan. I was in shock after I found out the truth about her. I loved how she continues to scare Aedion in this book, too. 🙂
Here's the main reasoning why I loved this book. Celeana (Aelin) gets her revenge on a particular person. If you read the novellas, then you'll know who I'm referring to immediately. The best part is who killed the person in the book. I'm so glad there was some closure there after what happened.
A lot is going on in this book, so I don't want to give anything away. I will say this, Sarah J. Maas kept me on the edge of my seat. I love all the different POVs because you get all kinds of perspectives in the story.
Overall, this book receives five stars from me, and I can't wait to re-read the next book in the series.
Standalone or Part of Series: It's part of the Throne of Glass series, and I would recommend reading in order.
Cliffhanger: Yes.
Would I recommend this book? Yes. I recommend this to Young Adult Fantasy readers out there. This series helped me so much last month to prevent me from going into a reading slump. Sarah J. Maas is the one author who I can count on to take me on an adventure with her stories.

This post contains affiliate links you can use to purchase the book. If you buy the book using that link, I will receive a small commission from the sale. It will help sponsor future giveaways but costs you nothing extra. You can read the full disclosure underneath the Privacy Policy.
---
---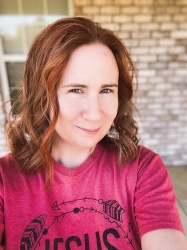 Latest posts by FranJessca
(see all)