Review: 'Seduced by Innocence' by Alex Lux
March 13, 2013
I received a complimentary copy of the book from the author in exchange for an honest review. This does not affect my opinion of the book or the content of my review.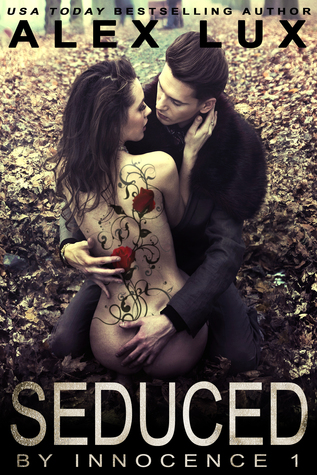 Seduced by Innocence
by
Alex Lux
Series:
The Seduced Saga #1
Published by
Daring Books
on January 27, 2013
Genres:
Paranormal Romance
Format:
eArc
Source:
the author
Goodreads
Purchase at
Amazon

From USA Today bestselling author Alex Lux comes a paranormal romance full of mystery, suspense and dangerous love.
Rose Wintersong will kill her first love--just as she's killed others. That is the dark prophecy that has guided her path for years. So she stays hidden with her coven of witches, raised a recluse by her despotic mother, hiding herself, and her powers, from the world.
Until she meets Derek, the sexy martial arts instructor who teaches her more than self-defense.
Derek O'Conner was born into wealth and power as a Druid Shifter whose family protects the wellspring of magic that has made them who they are. But he doesn't want that responsibility and is on the run from his own destiny when he meets Rose, a shy beauty who doesn't know her own inner strength.
Neither of them realize they are from opposing families at war, or that their love could destroy everything.
Until it's too late.
Forbidden passions.
Deadly secrets.
A love that will stand against it all.
Seduced by Innocence is the first book in Kimberly Kinrade's Seduced Saga, which is about two powerful paranormal families that have it out for each other.  One family that can shift, while the other that can call upon the elements to help them.   When reading this book, you'll read quotes from William Shakespeare's famous Romeo & Juliet and the storyline of it has a star-crossed lover feel to it.  Here is Rose, the innocent girl who is kept away from everyone except her coven, and Derek, the bad boy biker, who is trying to make it on his own with his Druid family and these two cross paths one day.  They fall for each other hard.  Rose has seen Derek in her dreams and Derek cannot help but feel a connection with Rose.  They even have people around them telling them, they are meant to be together, but they both hide secrets from each other and if those secrets come out, they may end up hating each other, or worst killing each other. I will not go into describing the storyline due to the synopsis of the book giving it in good detail.  
I will tell you what I did like and did not like about Seduced by Innocence. The parts that I adored about this book was the romance between Rose and Derek and how love, at first sight, happened between them both.  I loved Derek not only because he was a bad boy, but he changed the minute he was with Rose because he made him want to be better.  I loved Rose because here she is trying to control the power she has and Derek is actually teaching her to control it better and has no idea that she has this power.  What I did not like was the evil wench of Rose's mother and the annoying stalker, Blake.  They both got on my nerves.  Blake was kind of a creeper and weirded me out several times.  Here it is he's doing whatever Rose's mother wanted and he has a thing for Rose, but I think he has his own secret agenda.  The mother has a secret agenda for herself and Kimberly Kinrade only touched a little bit on what could be happening between the feuded paranormal families.   Here it is the families are hating each other, but Kimberly throws in a twist where maybe there is something else going on and maybe it is just one family out for the other.  You have no idea really because Kimberly leaves you hanging and I do love cliffhangers so thank goodness I can buy the second book and find out what happens next otherwise I would go insane.  
I did really enjoy the Romeo and Juliet feel of the story and it makes me want to read the play and watch the old movie version of it again.  The quotes before each chapter definitely went with each chapter perfectly. I also loved certain things in the story that made me smile.  One of those things was when Kimberly mentioned Ansel Adams in the story.  He was one of my favorite photographers that I have looked up to for a while now.  
I enjoyed Kimberly Kinrade's writing style and how she made Shakespeare's star-crossed lovers into a paranormal world setting and took her own twist of it.   It was short, but I was prepared ahead of time for Kimberly Kinrade to leave me wanting more.   I liked the story, and I look forward to the next one.  I am just hoping the mother and Blake do not make me mad like they did in this book.  I hope Rose steps up to her mother because no one should be treated that way.  I also hope the truth comes out on what is actually going on because it just was not really covered in the first book. If you want to read a book about two lovers who are supposed to hate each other due to their families hating each other, you will enjoy Kimberly Kinrade's paranormal version of Romeo & Juliet.  
Here's hoping the next book does not make me cry like this one did though.  Poor Rose and what she endured with her mother and what happened to one of her close pals.  =(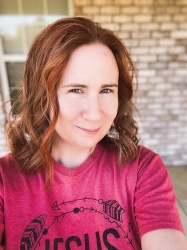 Latest posts by FranJessca
(see all)