Review: 'The Unhoneymooners' by Christina Lauren
May 27, 2019
I received a complimentary copy of the book from the publisher in exchange for an honest review. This does not affect my opinion of the book or the content of my review.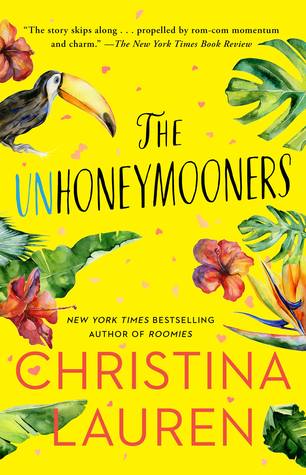 The Unhoneymooners
by
Christina Lauren
Published by
Gallery Books
on May 14, 2019
Genres:
Contemporary Romance
,
Romantic Comedy
Format:
eArc
Goodreads
Purchase at
Amazon
|
Apple
|
Google Play
|
Kobo

Olive is always unlucky: in her career, in love, in…well, everything. Her identical twin sister Ami, on the other hand, is probably the luckiest person in the world. Her meet-cute with her fiancé is something out of a romantic comedy (gag) and she's managed to finance her entire wedding by winning a series of Internet contests (double gag). Worst of all, she's forcing Olive to spend the day with her sworn enemy, Ethan, who just happens to be the best man.
Olive braces herself to get through 24 hours of wedding hell before she can return to her comfortable, unlucky life. But when the entire wedding party gets food poisoning from eating bad shellfish, the only people who aren't affected are Olive and Ethan. And now there's an all-expenses-paid honeymoon in Hawaii up for grabs.
Putting their mutual hatred aside for the sake of a free vacation, Olive and Ethan head for paradise, determined to avoid each other at all costs. But when Olive runs into her future boss, the little white lie she tells him is suddenly at risk to become a whole lot bigger. She and Ethan now have to pretend to be loving newlyweds, and her luck seems worse than ever. But the weird thing is that she doesn't mind playing pretend. In fact, she feels kind of... lucky.
My Review
First off I love the cover of The Unhoneymooners due to the beautiful bright colors. It looks like spring/summer, which happens to be my favorite seasons. I would say this would be the perfect book to read on vacation or visiting the beach this summer.
One of my favorite tropes happens to be Enemies to Lovers, and this book had that trope until a particular secret came out between the main characters. Here's the gist between the two main characters: Olive and Ethan. Olive's twin sister Ami is marrying Ethan's brother. Ami has had some excellent luck with winning contests and items, especially for her wedding. The wedding is going well until the bride, groom, and guests end up getting sick from the buffet. Olive and Ethan didn't eat from the buffet, so they didn't get sick. Ami encourages her sister Olive to go on her honeymoon for her since it was a contest she won and unfortunately, she can't change dates for the trip to Hawaii. Olive ends up going with her enemy Ethan. Ethan and Olive go on the trip and end up enjoying each other's company, even though they hate each other.
These two together are adorable even though they hate each other at first. I loved how Christina Lauren (both authors) wrote these two characters and how their stories come together. Olive is the complete opposite of her twin sister, and readers can tell immediately. Ethan is a hard character at first to like to how he treats Olive (he calls her different names, instead of Olive.) Although, he wins me over, once I got to know him in Hawaii. He's scared of flying and buffets, which made me want to know him more since he was scared of certain items that I found strange.
Poor Olive ends up dealing with several things in the story, especially in Hawaii, and then when she got back home. I felt for her character. I liked how her family watch out for her in the story and step in to help her. Ethan also has something happen in Hawaii, which both Olive and Ethan work out together.
The only reason why this book is getting four stars, instead of 5 stars is how Ethan reacted to a specific part in the book. I feel he should've believed Olive in the book when she told him something about one particular character. He decided not to believe her, and it drove me crazy. I also didn't like how another character acted when Olive told that character. All the signs were presented in the book, and everyone chose not to believe Oliver. Although, one of the characters did redeem themselves towards the end of the book. (Sorry so many mentions of 'character,' but I don't want to spoil the book for anyone.)
Overall, this was an enjoyable book to read, and I adore how the authors kept me laughing with Olive and Ethan's trip to Hawaii to spend time on their siblings' honeymoon. (Olive's twin sister and Ethan's brother who were supposed to go to Hawaii.) This may not have been my favorite book, but I did enjoy the moments of Olive and Ethan in Hawaii. These two together were adorable, even though they hated each other. They hated each other for the wrong reasons, though. I'm glad though that there was a HEA at the end of this book. 🙂
---
Story Rating: 4 stars
Steaminess Rating: 3 stars
Standalone or part of series: Standalone
Do I recommend this book? Yes.
Will I read other books from the author? Yes.
Tropes/Elements: Enemies to Lovers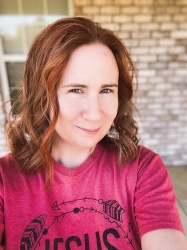 Latest posts by FranJessca
(see all)