I received a complimentary copy of the book from the Blog Tour Host in exchange for an honest review. This does not affect my opinion of the book or the content of my review.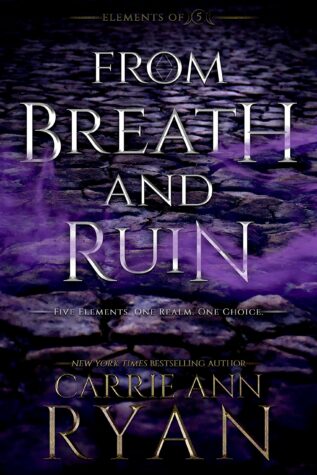 From Breath and Ruin
by
Carrie Ann Ryan
Series:
Elements of Five #1
Published by
Self-Published
on March 19, 2019
Pages:
351
Format:
eArc
Source:
Blog Tour Host
Amazon Kindle
|
Amazon Paperback
|
Apple iBooks
|
Audible
|
Barnes & Noble
|
Google Play
|
Kobo
Goodreads

In her YA debut, New York Times bestselling author Carrie Ann Ryan dives into a world with magic and sacrifice with the Elements of Five.
Five hundred years ago, the Maison Realm was shattered, divided into warring kingdoms of elemental Wielders with fate and truth shadowed and uncertain. Now, factions of both the light and dark venture into the human realm in search of the prophesied Spirit Priestess who is said to Wield the Elements of Five and bring the two fractured kingdoms together.
Lyric has no idea that there's a realm outside the human one she lives in. When fate and circumstances are pulled from her hands after an accident, and she finds out that nothing is as it seems.
There is a war surrounding her and when Lyric realizes that they are searching for her, she must rely on those she once trusted: a boy who isn't who she thought, and a new realm of warriors who have come to protect her as she trains.
For the darkness is coming, and the Queen of Obscurite wants to ensure that the King of Lumiere can't get his hands on Lyric. And the only way to ensure that is if Lyric herself is no more ... no matter the cost to prophecy.
My Review Continue reading →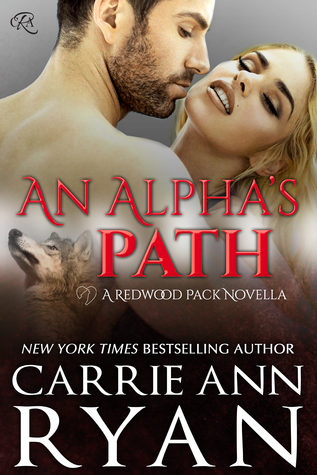 An Alpha's Path
by
Carrie Ann Ryan
Published by
Self-Published
on December 1, 2011
Genres:
Paranormal Romance
Pages:
59
Format:
eBook
Source:
Purchased
Amazon Kindle
Goodreads

Melanie Cross knew nothing of the world beyond her books and thought that was all she needed. When she finds herself on a blind date with a shifter who says she's his mate, she finds out otherwise.
Kade Jamenson knows one day he will be the Alpha of the Redwood Pack but first, he must find his mate. Somehow fate has put her in his path in the most unlikely of ways, but when another tries to block them before they can complete the mating bond, he'll stop at nothing to keep Melanie safe.
As temptation burns bright, two of them must overcome what they thought were differences and fight for something more than a mere night: fate.
My Review Continue reading →