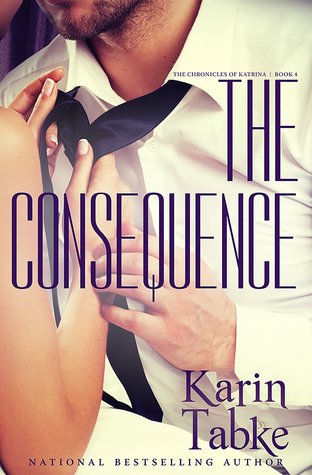 The Consequences
by Karin Tabke
Series: The Chronicles of Katrina #4
Published by Karin Tabke LLC on January 7, 2014
Genres: Contemporary Romance, Erotic Romance
Pages: 121
Format: eBook
Source: Purchased
Goodreads


THE CONSEQUENCE, the explosive conclusion to The Chronicles of Katrina, will leave you breathless and panting for more.
They have been dared and doubled-dared, and they've flirted with the truth, but as Kat and Simon tumble deeper into their sexual odyssey, their love for one another blooms magnificent and fierce. Soon their love is threatened but Kat's certain nothing can tear them apart. Then duty calls and Simon's betrayal is revealed.
Will Kat run again or will she finally stand and fight for her man?
My Review Continue reading →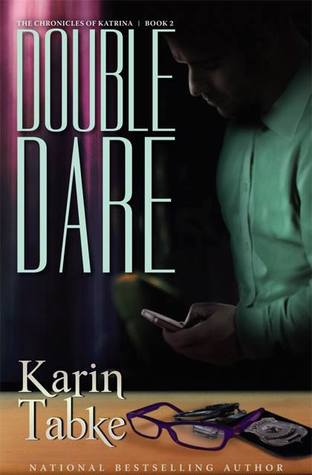 Double Dare
by Karin Tabke
Series: The Chronicles of Katrina #2
Published by Karin Tabke LLC on September 17, 2013
Genres: Contemporary Romance, Erotic Romance
Pages: 91
Format: eBook
Source: Purchased
Goodreads


She found passion on a dare but is she willing to risk her heart?
Since The Dare that changed her life, Dr. Katrina Winslow has hooked up, broken up, hooked up again, and run like hell, but her drama's just getting started. Not only does she lose her job, but unpredictable and sexy-as-hell cop Simon insists they have fantasies left to explore.
Simon's a man who gets what he wants and he's got Katy in his green-eyed crosshairs. Though Katy runs from him, she's never further away than his fingertips, something he proves when he sexts her a provocative double dare.
Will the prim and proper scientist resist the sexy cop's thrilling texts? Or will she allow Simon to strip her bare and guide her closer and closer to what she truly desires?
Simon Double Dares you to find out…
My Review Continue reading →
I received a complimentary copy of the book from the Author in exchange for an honest review. This does not affect my opinion of the book or the content of my review.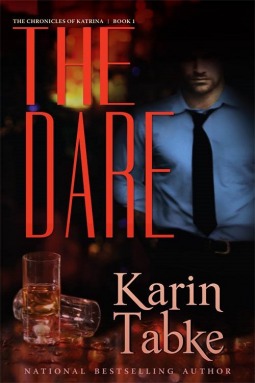 The Dare
by Karin Tabke
Series: The Chronicles of Katrina #1
Published by Season Publishing on July 3, 2013
Genres: Contemporary Romance, Erotic Romance
Pages: 68
Format: eArc
Goodreads


I dare you…
Dr. Katrina Winslow has always known who she is; an elite scientist, a certifiable genius and ultra-reserved when it comes to love and relationships. So when a simple game of truth or dare offers the cool doctor the opportunity to shed her lab coat and glasses and put on a pair of sexy stilettos, she accepts the dare. But will shedding her inhibitions fulfill her every desire and help her discover if she can be truly daring or will it cost her everything?
Two men, one a sexy stranger, and a night of no holds barred passion…
What would you dare to do?
***Author's Note: This is book one of a four part series.***
My Review Continue reading →