Review: 'The Consequences' by Karin Tabke
January 10, 2014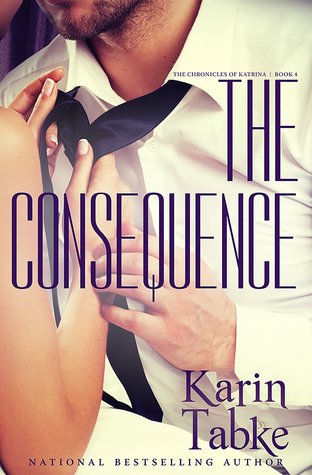 The Consequences
by
Karin Tabke
Series:
The Chronicles of Katrina #4
Published by
Karin Tabke LLC
on January 7, 2014
Genres:
Contemporary Romance
,
Erotic Romance
Format:
eBook
Source:
Purchased
Goodreads

THE CONSEQUENCE, the explosive conclusion to The Chronicles of Katrina, will leave you breathless and panting for more.
They have been dared and doubled-dared, and they've flirted with the truth, but as Kat and Simon tumble deeper into their sexual odyssey, their love for one another blooms magnificent and fierce. Soon their love is threatened but Kat's certain nothing can tear them apart. Then duty calls and Simon's betrayal is revealed.
Will Kat run again or will she finally stand and fight for her man?
My Review
The Consequences is the final installment to The Chronicles of Katrina and let's just say you'll need to be prepared for a very explosive conclusion. It picks up where The Truth left us at and darned it poor Katrina cannot get a break when it comes to men especially in dealing with Simon. Secrets begin to surface in the Consequence that has been bugging us readers like crazy since book one. Simon pissed me off several times in previous books and then even worse in this book, but he made up for it at the end. Oh, …he made up for it. =)
Be prepared for the crazy ex-sister in law to try to weasel her way into Katrina and Simon's relationship. Can I say crazy?!!! I felt for Simon really, but he did not stop it from the beginning from happening. He had his hands full, but Katrina put the crazy ex-sister in law in her place.
We get Evan and his crazy butt too in The Consequence, but everything is going to fall apart around him, and he's finally going to get what he deserved. (evil laugh from me) =) I can't help it…he deserved what he got. He was a jerk from the beginning, but I do thank him for introducing Simon to Katrina. She deserved some happiness.
Simon and Katrina's relationship is put to the test several times in this installment, but we know they can handle anything thrown at them. Karin doesn't make it easy for them, but I had faith in Karin on bringing two people together that was meant to be.
Karin did a spectacular job ending the Chronicles of Katrina as she did. I was cursing at times while reading, and of course, smiling too. Karin knows how to keep a reader's emotions going, and it only took me less than an hour to finish this book.
I'm looking forward to what Karin has up her sleeves next…because she lets readers know, she's not done. She is writing a series thanks to Simon and Katrina. I can't wait…more sexy cops. Yes, please!!!
Oh…we will get the dynamic duo again in the series. Heck yes!!
I give this book 5 moons and highly recommend it to readers, who love contemporary erotic romance and love some very sexy cops.
You must read the previous books first though: The Dare, Double Dare, The Truth. It's a must, otherwise, you will be lost if you starting reading The Consequences.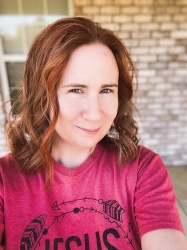 Latest posts by FranJessca
(see all)