ARC Review: 'Back to You' by Jessica Scott
January 9, 2014
I received a complimentary copy of the book from the author in exchange for an honest review. This does not affect my opinion of the book or the content of my review.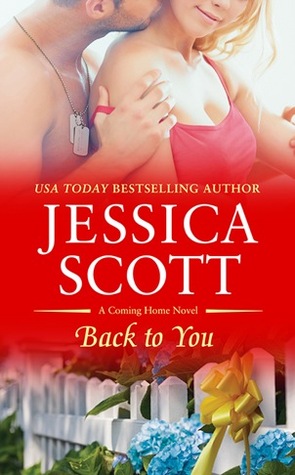 Back to You
by
Jessica Scott
Series:
Coming Home #2
Published by
Forever
on July 29, 2014
Genres:
Contemporary Romance
Format:
eArc
Source:
the author
Goodreads
Purchase at
Amazon
|
Apple

He's in for the fight of his life . . .
Army captain Trent Davila loved his wife, Laura, and their two beautiful children. But when he almost lost his life in combat, something inside him died. He couldn't explain the emptiness he felt or bridge the growing distance between him and his family—so he deployed again. And again. And again . . . until his marriage reached its breaking point. Now, with everything on the line, Trent has one last chance to prove to his wife that he can be the man she needs . . . if she'll have him
. . . to win back his only love.
Laura is blindsided when Trent returns home. Time and again, he chose his men over his family, and she's just beginning to put the pieces of her shattered heart back together. But when Trent faces a court martial on false charges, only Laura can save him. What begins as an act of kindness to protect his career inflames a desire she thought long buried—and a love that won't be denied. But can she trust that this time he's back to stay?
My Review
Back to You is one tear-jerker of a book. I swear I was a hot mess when reading this book, especially during certain scenes. I had the tissues on hand next to me, while reading this because this book touched my heart. I have wanted to read Trent and Laura's story since the first Coming Home book.
The military is not easy, people. I did ten years in the service, and this book hit home for me. I served in the Navy though, but I had to leave my family home, whenever I deployed. It was the hardest thing to do, and then come home and adjust back to the world after all the craziness of deployment. Being away from your family is the hardest, but imagine being in the front lines of the war and watching your friends get killed, and for Army Captain Trent, he felt responsible for his fellow soldiers. He would come back from what he did overseas and want to go back since he had no clue how to be a husband and father, after what he went through. Not everyone can adjust back to the real world, and it took a toll on his marriage. In Back to You, he's in denial that his marriage is no longer there, and he knows he's at fault. Laura is used to him being gone, and the kids have too, but the past is about to come back and make them work out, what they should have done in the first place.
Jessica Scott did a superb job telling a story of two people, who get a second chance of working out their marriage and falling in love all over again. I loved Trent and Laura from the minute they were introduced in the series and wanted them back to having a happily ever after. They both loved each other, but it took a while for them to realize they still loved one another. Trent kept holding things in, and Laura wanted him to open up. That was one fault of Trent because he should have just told the truth to his wife. I just wanted to hug him and smack him at the same time, while reading Back to You. He was stubborn, but he had reasons to be. He was such a sweetheart though…and I just wanted to cry so many times, whenever he went through hell.
Laura was such a strong female character in this book, and so were her kids. She did a fantastic job of keeping everything together, even when she found out the truth about what Trent was going through in his life. She seriously won me over, when she stood up to certain characters. Jessica did an amazing job, telling the struggles of a military spouse and what they go through.
I could go on and on about Back to You and how I adore Jessica Scott's writing style. You can tell, she poured her heart into telling Trent and Laura's story. She also does a fantastic job opening up how the military is from the military perspective and the civilian perspective too. Sometimes the military has a dark side to it too, especially with what Trent had to endure.
I give this book 5 full moons and highly recommend it to readers who love contemporary romance novels and military romance novels.
Just a warning though, have the tissues ready. Laura and Trent's story is a tear-jerker.
This book is going on my favorites for 2014 already.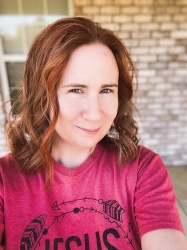 Latest posts by FranJessca
(see all)