ARC Review: 'Giving It Up' by Amber Lin
June 19, 2012
I received a complimentary copy of the book from the author in exchange for an honest review. This does not affect my opinion of the book or the content of my review.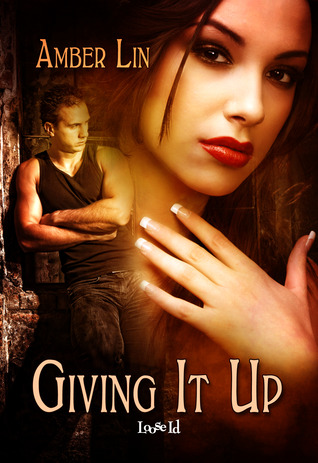 Giving It Up
by
Amber Lin
Series:
The Lost Girls #1
Published by
Loose Id LLC
on June 18th 2012
Genres:
Contemporary Romance
Format:
eArc
Source:
the author
Goodreads
Purchase at
Amazon

Allie prowls the club for a man who will use her hard and then ditch her. Hey, it's not rape if she wants it. Instead she finds Colin, who looks tough but treats her tenderly, despite her protests.
He tempts her, but kindness and a few mindblowing orgasms aren't enough to put her back together again. Two years ago her best friend betrayed her in the worst possible way; she'd be stupid to trust a man again. Especially one like Colin, whose criminal past threatens them both.
When her rapist returns, Allie must fight for the man she loves--and her life--hoping her newfound power will be enough to save them all.
My Review
I received an email from Amber Lin a few days ago, asking if I would love to read her erotic romance that comes out soon. After reading the blurb of it, I knew I couldn't pass up the opportunity.
It's summertime and now that I have my nights back (no more getting up to get my oldest daughter on the bus). Now's it's time for this Book Lovin' Mama to enjoy staying up late with an amazing, dark, sad, erotic romance.
"Giving it Up" starts with Allie prowling a nightclub where she is trying to get a man to be rough with her. She ends up meeting the sexy, Colin who instead gives her the opposite of what she wants. Colin wants to see her again afterward, but she's against it. She has a life waiting for her home. She also does these date nights out, to help her cope what happened to her two years ago. She was raped by her best friend who she loved and cared about in her life. She realized then she wouldn't be able to deal with him. She finds out she's pregnant and instead of telling her best friend, she runs. She ends up getting help from her best friend, Shelly, who helps her deal with the rape and also the pregnancy. She now has a beautiful two-year-old little girl who keeps her on her toes. She doesn't want a man in her life to hurt her or her child. Colin though is persistent to be there for her. He knows all about her and her daughter. Allie, of course, wants to know how he knows about her. Colin has his dark secrets though that involve his brother. He's supposedly a restaurant owner, but when his brother calls, he's always there for him.
Allie realizes that her best friend, the man who raped her and her daughter's father is looking for her. She doesn't want anything to do with him. When he finds out the truth about Allie and what happened afterward, he wants to be a part of her life or get custody of their daughter.
Colin though wants to put a stop to the man who used to be Allie's best friend.
My thoughts on Giving It Up were it was a dark and scary read at first. I felt terrible for Allie. She had gone through so much two years ago and then to find out what happened to her after her best friend raped her. I just wanted to go through the book and beat the crap out of the person who hurt her. No wonder why she couldn't trust a single male she came in contact with in her life. She has some amazing friends who want to help her, but she is trying so hard to do it on her own. All I can say about Allie is that she is one strong female. She puts up a good fight after a while in the book. On top of everything she's going through, she always manages to be there for her daughter. She's a very loving mother to her daughter.
When Allie finds out what kind of stuff Colin's into, she doesn't run away, but she investigates further. She puts herself at risk, but she wants to know the truth, and I do not blame her. Colin should've just come clean with her. The ending kind of ticked me off though and what Colin did when Allie admitted something to him. Grrr!
There were so many problems that Allie had to face, sometimes by herself, but she did a good job handling it. I loved what she did with a specific character who tried to blackmail her.
I love Amber Lin's writing style. After reading "Giving it Up," I'm looking forward to Amber Lin's next books. She is a whole writing style. I'm always reading the happy, sweet stories, but she wrote a book that was a major roller coaster for me. One minute I'm smiling, the next I'm about to punch a character in his face for Allie.
Once you realize what happened to Allie and why she is the way she is, you will understand her better and feel sympathetic.
I recommend this book to anyone who wants an erotic romance that has dark, tense suspense to it. Be prepared to want to hurt some of the characters though. I know there were a few times, I would've loved to kick some butt for Allie.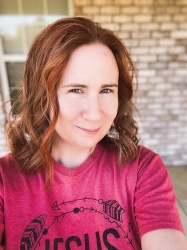 Latest posts by FranJessca
(see all)