ARC Review: 'Limited Edition Husband' by L. Blakely
May 3, 2023
I received a complimentary copy of the book from the author in exchange for an honest review. This does not affect my opinion of the book or the content of my review.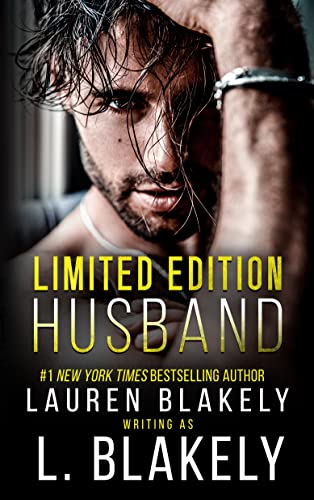 Limited Edition Husband
by
Lauren Blakely
Series:
Winner Takes All #4
Published by
Top Notch Boyfriend Books
on May 3, 2023
Genres:
Contemporary Romance
,
LGBT Romance
,
MM Romance
Format:
eArc
Source:
the author
Goodreads
Purchase at
Amazon
|
Barnes & Noble

One weekend with no strings was supposed to be the plan.
After barely escaping my last train wreck of a romance, I've got a new dating goal—play it cool.
I stick to that strategy when I meet a hunky Brit at a fundraiser and ask him to grab a drink. But he's newly out and eager for all the things he's never done, so he ups the ante with the wild suggestion that we jet off to the city of sin for a weekend, then say goodbye.
But instead, thanks to blackjack, a bet and some bourbon, we're saying I do.
And in the morning I'm asking myself what the hell have I done? I can't risk being the football player who's also a playa. We'll just undo the holy matrimony right this stinking second.
Except, the pics of our nuptials are splashed all over the Internet, and my agent says we need to stay Mister and Mister until the brouhaha blows over.
Thirty days as fake husbands with the charming Brit who's determined to prove that he's nothing like my ex?
My bruised heart can handle that as long as I don't fall for my husband.
And I won't. When we split for real, he'll be an ocean away.
Contents include: A sarcastic, romance-phobic American football player, a charming and dirty-minded British businessman, an Elvis impersonator, white-hot first times, dangerous decisions, and a sexy, witty, emotional fake marriage, first times MM standalone sports romance!
---
I'm in my MM Romance era, and it's all thanks to Lauren Blakely. I'm already a fan of her MF books and wanted to read more MM, so I read the first three books in her Winner Takes All series before reading the fourth book and enjoyed each one, especially in the audible version. Note: These books can be read as standalone, but I'm a reader who can't read out of order.
Storyline/My Thoughts: If you enjoy a meet cute, instant attraction between a sexy football player and a hot British TV assistant producer who ends up married one night in Vegas, then Limited Edition Husband may be up your alley. I know it was definitely the perfect read for me because I enjoy fake dating/marriage tropes in romance stories, especially when the characters are friggin' adorable and the perfect match for each other. I loved Nate Chandler and Hunter Colburn and how they met and how they couldn't seem to keep their hands to themselves when they were around each other. They meet at a charity event, and Hunter watches Nate be dunked in a dunk tank and later throws a pie in Nate's face for charity. One thing leads to another, and now they can't stop thinking about one another. What if they could have more nights together, getting to know one another? 
The issue is both characters are devoted to their jobs and are not looking for anything serious at first, especially since one is still dealing with what happened with his ex-husband and the other has never really experienced being with a man before until now. They end up hanging out, though, and somehow get married in Vegas when they are gambling and drinking with Nate's friends. That is when Nate and Hunter's story got interesting, and I couldn't wait to find out how they would handle it.
I could understand Nate's issues with what happened in Vegas, especially what he went through with his ex. I also understood how Hunter hesitated to tell Nate things about his life. It's the miscommunication between the characters that drove me bonkers when reading their story.
Other than the miscommunication, the book was hard to put down. My favorite moments between the characters were when they spent time together in London after Vegas and how they were in the bedroom with one another. Hunter is new to being with a guy, but Nate is there for him to assist in finding out what he likes and such. Hunter is very adventurous, and Nate is all for that side of him. Seriously, these two were meant to meet and find happiness together. It took some time for them to realize it.
I loved that Hunter's sister was in this book and encouraging him with his relationship with Nate. Readers may recognize several other secondary characters in this book from other books written by Lauren, not just from this series. Lauren gives us snippets into how other characters live after their HEA.
Overall, I give the fourth book in the series four stars and look forward to the next book. Lauren Blakely gives us a sneak peek at who is next in the series in this book, and I can't wait.
I'm so glad I've made time to check out Lauren's MM Romance books this year because these books helped prevent me from getting into a reading slump. I highly recommend the audible versions of this series. The narrators bring the characters to life. 😊
Standalone or Part of Series: It's part of the Winner Takes All series, but each book can be read as a standalone.
Steam/Spice Rating: 🌶 🌶 🌶
Genre/SubGenre(s)/Trope(s)/Element(s): Romance. MM Romance. Contemporary Romance. Sports/Football Romance. Instant Love/Attraction. One Night Stand. Fake Marriage.
Would I recommend this book? Yes. I recommend this book/series to MM Romance readers looking for more MM books to add to their TBR. If my TBR is growing, yours must also overflow with books.
Favorite Quote(s): "I'm gonna make it stupendous for you later too. Take our time. Make you moan and pant and beg. Then, tomorrow, you won't be able to walk straight.
"I get it. I'm irresistible. It's hard to find a man who wants to cream pie you and marry you."

This post contains affiliate links you can use to purchase the book. If you buy the book using that link, I will receive a small commission from the sale. It will help sponsor future giveaways but costs you nothing extra. You can read the full disclosure underneath the Privacy Policy.
---
---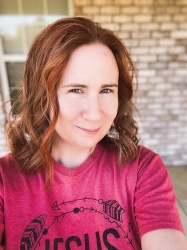 Latest posts by FranJessca
(see all)