ARC Review: 'Luca' by Brenda Rothert (Blog Tour)
April 28, 2019
I received a complimentary copy of the book from the blog tour host in exchange for an honest review. This does not affect my opinion of the book or the content of my review.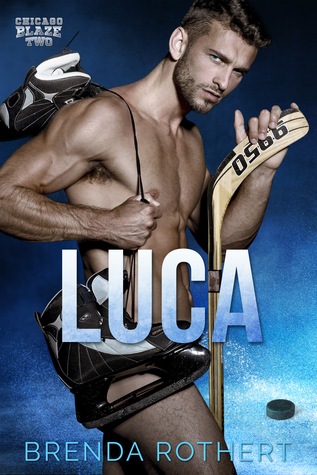 Luca
by
Brenda Rothert
Series:
Chicago Blaze #2
Published by
Silver Sky Publishing Inc.
on April 23, 2019
Genres:
Contemporary Romance
Format:
eArc
Goodreads
Purchase at
Amazon
|
Barnes & Noble
|
Kobo

Abby
I only have one love now—the home furnishings business I'm building into an empire. Maybe money and success can't love me back, but they keep what's left of my heart safe. One-night stands are my way of scratching the occasional itch I get for something more. And no one's better for that than a sexy as sin hockey player I'll never see again after one very hot night together.

Luca
I used to love two things: hockey and women. But now my nieces and nephew are my top priority, because I'm raising them after tragedy stole their parents. Somehow I balance single parenthood and my career as a forward for the Chicago Blaze. There's no time for women, until I get knocked on my ass by Abby Daniels. She's everything I've ever wanted, but her devastating past may end us before we even get started.
My Review
I was excited to read Luca's book after being introduced to him in the first book in the Chicago Blaze series. I couldn't wait to find out which heroine would sweep Luca off his feet or vice versa. I'm happy to say he met his match in his book and I'm glad that Brenda Rothert got two characters together that both needed healing in some way.
Luca is a professional hockey player who plays for the Chicago Blaze. He becomes guardian to his brother's children after his brother was killed while serving in the military and his sister-in-law passed away with cancer. He's now guardian to his beautiful two nieces, and a handsome nephew and life have been a challenge, but he's doing a darn good job of being their guardian. He even has put his love life on hold because his nieces and nephew get his full attention when he's not playing hockey. He ends up meeting Abby while she's in town on business and it's not something that was planned. A one night stand turns into something else between the two, but Abby has a past that causes her not to be a relationship with anyone. She's not looking for serious, but for some reason, she's intrigued by Luca until she realizes something about him that makes her anxiety spike.
At first, I didn't connect well with Abby in the book because of how to put off she was with being with Luca. The instant Luca tries to make something more of their heated relationship is when Luca sees another side of Abby. Luca doesn't make it easy though for Abby. He's determined to win her over and find out the truth about her; especially she didn't say who she was at first. I loved though how Luca was persistent to win over Abby. He wanted to know her. It felt kind of like an instant-love connection for Luca to Abby, but not the same with Abby though. Brenda Rothert then had the back story come into play and let's say I understood Abby's character a lot more. The more woman had gone through a lot in her past, but she found a way to help others and also cope with what she went through. I won't give anything away, but be prepared for some emotions to run wild after you find the truth of Abby's past and also find out how sweet and caring Luca is towards her and his nieces/nephew. I loved Luca and was glad he finally got a HEA after he went through too.
If you love a contemporary romance with sports (hockey) element in it that includes characters that have overcome tragedies to find each other, then this is the book for you.
Now I'm going to wait patiently for Victor's book next in the series. I'm loving this series from Brenda Rothert and glad I found a new author who has become an auto-buy author for me.
---
Story Rating: 4.5 stars
Steaminess Rating: 3.5 stars
Standalone or part of series: Part of Chicago Blaze series, but each can be read as a standalone.
Do I recommend this book?  Yes.
Will I read other books from the author? Yes.
Tropes/Elements: Sports/Hockey Romance
Hero: Hockey Player; Guardian of his nieces & nephew
Heroine: CEO of successful furniture business; dealing with loss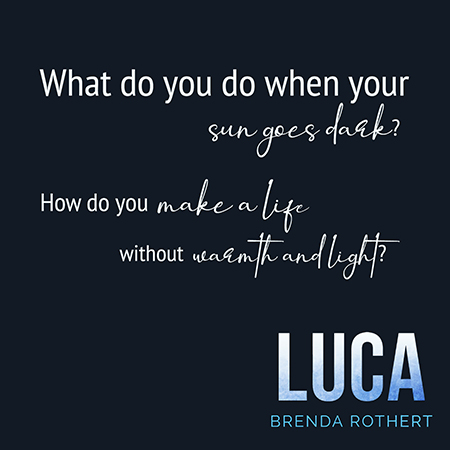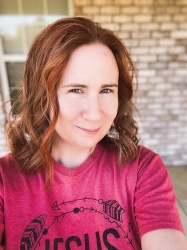 Latest posts by FranJessca
(see all)