Book Lovin' Mamas Monthly Round-Up: April 2019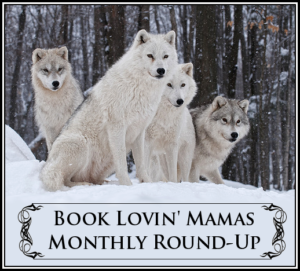 Graphic designed by JennJ Designs
Check out our Monthly Review Round-Up, Upcoming Reviews for May, and Most Anticipated Books for May.
April 2019 Reviews
---
Upcoming Reviews in May
A Perfect Lie by Lisa Renee Jones (L.R. Jones)
The Bride Test by Helen Hoang
The Unhoneymooners by Christina Lauren
Hot to the Touch by Jaci Burton
Smooth Moves by Marie Harte
And many more…
---
Most Anticipated Books in May
A Perfect Lie by Lisa Renee Jones (L.R. Jones)
8 Souls by Rachel Rust
Dark Shores by Danielle L. Jensen
Nocturne by Maya Motayne
The Unhoneymoonders by Christina Lauren
The Bride Test by Helen Hoang
Girl Gone Viral by Arvin Ahmadi
Wrong Bed, Right Girl by Rebecca Brooks
Seal Wolf Surrender by Terry Spear
Unchained Desire by R.C. Alvarez
These Witches Don't Burn by Isabel Sterling
Passion on Park Avenue by Lauren Layne
Puppy Love by Lucy Gilmore
Any many more…

I guess I should type a bio here. I'm FranJessca or Fran for short. I'm the owner of Book Lovin' Mamas and main Reviewer. I've been reviewing books since I got out of the Navy in 2011. Now 8 years later, I'm still reviewing, but this time with my youngest sidekick.
When I'm not reading and reviewing, you can find me at my day job during the week and on the weekend taking care of our little farm.

Latest posts by FranJessca (see all)