ARC Review: 'Lure' by Alyssa Rose Ivy
February 16, 2015
I received a complimentary copy of the book from the author in exchange for an honest review. This does not affect my opinion of the book or the content of my review.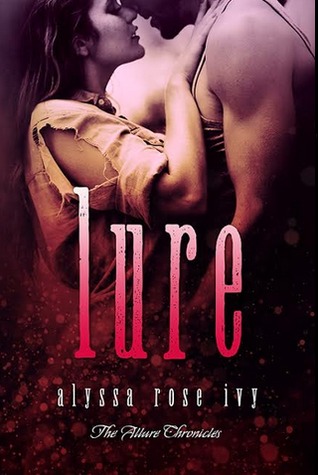 Lure
by
Alyssa Rose Ivy
Series:
The Allure Chronicles #1
Published by
Self-Published
on February 16, 2015
Format:
eArc
Goodreads
Purchase at
Amazon
|
Apple

There's danger in the beauty...
Two years, six months, and twenty-five days. That's how long it had been since I'd seen my winged hero— not that I'd been counting. I'd suffered through years of counseling just to convince my friends and family that I wasn't crazy and knew he didn't exist.
But he did. And I was done waiting.
Days after college graduation I headed back down to New Orleans to retrace my steps and find Owen again only to find my life was about to get even crazier... thanks to the most beautiful and dangerous of all paranormal creatures, the Allures.
My Review:
I dived into Lure before realizing I forgot to read the prequel to the Allure Chronicles. Once I started Lure though, there was no stopping. My husband kept saying, "Are you done, yet because you've read most of the day away?" Hahaha. My reaction was to give him the evil eye and tell him…I haven't read enough today.  =) I only get to read during the weekends and sometimes after work on the weekdays, but otherwise I devote hours to reading on the weekends.
Lure helped quench of my thirst of reading since I didn't get to read much this past week. Work was hectic, so when I got the chance to sit down I needed a book to suck me out of reality for a while and that is what Lure did.
If you've read the prequel you'll know what you are waiting for in Lure. You'll want to know how Daisy is handling what happened to her in Seduction's Kiss and if she'll ever see sexy Owen again. Well I'm here to tell you to read Lure to find out.   =)
First off, let me say there is a slight cliffhanger in Lure, so be warned before you start reading Lure. Yup…Alyssa Rose Ivy is going to put you through the ringer of Daisy heading to New Orleans to find Owen, and then the unexpected twist of the truth at the end of Lure. Actually, I should warn a few twists and turns throughout Lure because you are left in shock on what is truly happening. (I was in shock)
In the mince of finally being in NOLA, Daisy ends up meeting other paranormal creatures that have shown an interest her. She's not sure to trust them and I feel for the poor girl. She's gone through a lot and still is. All she wants to do is confront the boy that saved her and thank him and maybe more.  😉
Alyssa Rose Ivy takes you on a ride with Daisy to find the one young man that saved her, but it won't be easy. Sit back and relax and enjoy what Alyssa is going to throw at you. I enjoyed every bit of it. I also enjoyed reading about something way different –  Allures!  =)
I give this book 4.5 stars and look forward to the next book in the series. =)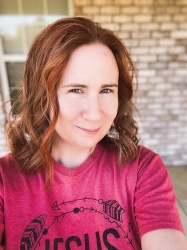 Latest posts by FranJessca
(see all)