ARC Review: 'Naughty King' by Michelle A. Valentine
March 28, 2015
I received a complimentary copy of the book from the author in exchange for an honest review. This does not affect my opinion of the book or the content of my review.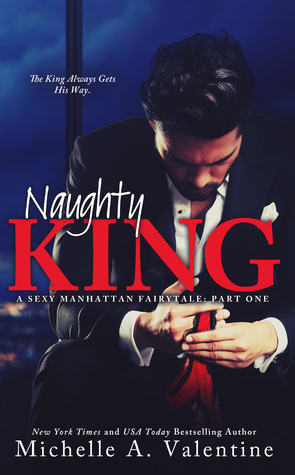 Naughty King
by
Michelle A. Valentine
Series:
A Sexy Manhattan Fairytale #1
Published by
Self-Published
on March 14, 2015
Format:
eArc
Goodreads
Purchase at
Amazon
|
Apple

The King Always Gets His Way.
Women, business, pleasure: When I want it, I get it. I'm never denied. Including her. I will break her. I will show her who the king of this city really is. The Feisty Princess of Manhattan will learn I am not a man that can be tempted. No matter how damn bad I want her in my bed.
My Review:
Prepare yourself for an ALPHA Jerk in Naughty King, when you first start reading it. The first scene alone with Alexander King aka Naughty King will have you loathing him a bit or a lot depending on how you take the scene. At least that was my first impression of him. So many titles other than Naughty King that Alexander could've been nicknamed, but his nickname definitely fit him perfectly in this installment. He has reasons why he is the way he is though.
The minute I'm introduced to his new assistant though (who he's being a jerk to by the way) Margo Buchanan, I knew I would adore her. Alexander is the one person who always gets his way, but he's met his match with his new assistant. The bad thing is Margo is supposed to be his enemy, but for some reason he can't stop thinking about her feistiness.
Let's just say Margo can put the Naughty King in his place.
I won't go into much details about Naughty King due it being short and having a cliffhanger at the end. Michelle A. Valentine did a great job on introducing the characters of the series and keeping this reader on the edge of her sit with the dominant Alexander King and feisty Margo Buchanan. Although, Alexander did piss me off at times, he was very blunt on telling it how it is.
The story includes not only drama between Margo and Alexander due to what Alexander is up as far as his company and Margo's future with her father's company, but some very HEATED moments between the two. Prepare for tension, mean & snarky comments, and lots of playtime in the bedroom with some toys. (or in the case of these two, a very interesting hotel room) That cliffhanger will leave you in a bit of shock. Definitely wasn't prepared for that kind of ending.
I give this book 4 stars and anxiously wait for the next installment. NOTE: ANXIOUSLY wait.  =)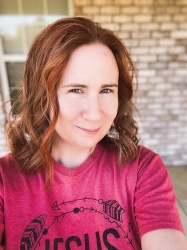 Latest posts by FranJessca
(see all)