Mini DNF Review – 'Random & Rare' by Cat Porter
March 28, 2015
I received a complimentary copy of the book from the author in exchange for an honest review. This does not affect my opinion of the book or the content of my review.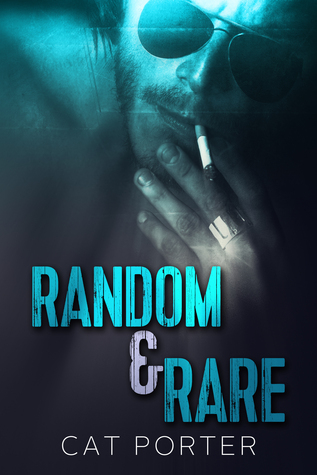 Random & Rare
by
Cat Porter
Series:
Lock & Key #2
on March 10th 2015
Genres:
MC Romance
Format:
eArc
Goodreads
Purchase at
Amazon
|
Apple

I am that gash in her soul.Once I loved Grace, really loved her.And she loved me, and it was so fucking beautiful.Once.That pendulum swings to and fro.We're here,and then we're—No.How can that rare beautiful be rendered irrelevant, intangible when I still feel so damn much?Does all that energy, that glory, that significance simply dissolve?Turn to smoke?To nothing?It can't. It just can't.Are the moments that shape us absolutely random?Is time not fluid?I made promises to them, to her.Especially to her.Promises I still burn to keep.
My Review:
This is going to be really short review because I only read 28% of the book before I decided to DNF it.  =(
It's always a sad day for me to DNF a book. I had my heart set on reading Random & Rare due to how much I loved Lock & Key. Unfortunately, the book didn't grip me in like the first book did. It should've but I was took back by the Prequel alone when one of the main characters was revealed. I understood why Cat Porter wrote this book, but for me I didn't enjoy the main characters in this book like I did with the first book. The first book alone sucked me in from the first page…this book was a re-telling of the first book but with other characters POVs. It had a dead character come back from the dead to tell his side of things.
I kept reading after the prequel thinking maybe it would get my attention, after a while it just didn't. =(
Plus…after traveling from Texas…I was too exhausted to really devote time to even try to read further. Usually, even if I'm tired a book can manage to wake me up and keep me reading. Those kind of books require me to have 3-4 cups of coffee the next morning.
Now…will I read the next book in the series? Hell Yes I will. Just because this book wasn't for me, doesn't mean I'm giving up on the series. I loved the first book and I'm anxious to read other characters that were introduced in the first book.
Other readers are enjoying Random & Rare…so I definitely recommend reading it if you read Lock & Key. Just because I didn't like it doesn't mean other readers won't.
I'm anxious to read who will get their book next in the series.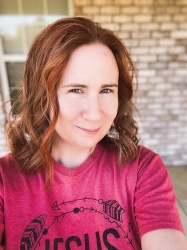 Latest posts by FranJessca
(see all)