ARC Review: 'Ruthless' by Lexi Blake
August 9, 2016
I received a complimentary copy of the book from the publisher in exchange for an honest review. This does not affect my opinion of the book or the content of my review.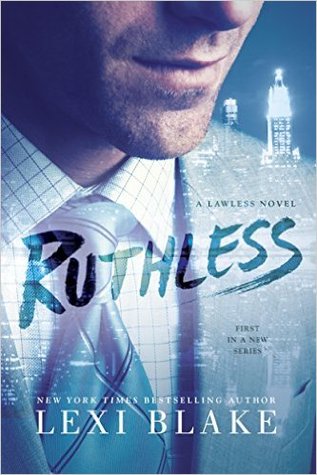 Ruthless
by
Lexi Blake
Series:
Lawless #1
Published by
Berkley
on August 9th 2016
Format:
ARC
Goodreads
Purchase at
Amazon
|
Apple

The first in a sexy contemporary romance series featuring the Lawless siblings—from New York Times bestselling author Lexi Blake.
The Lawless siblings are bound by vengeance. Riley, Drew, Brandon, and Mia believe the CEO of StratCast orchestrated their parents' murder twenty years ago to steal their father's software program. And there's only one way Riley can find some solid evidence... Heir to the StratCast legacy, Ellie Stratton hires a new attorney to handle a delicate business matter—and she's shocked by her attraction to him. Over the course of a few weeks, Riley becomes her lover, her friend, her everything. But when her life is threatened, Ellie discovers that Riley is more obsessed with settling an old score than in the love she thought they were building. And Riley must choose between a revenge he's prepared for all his life and the woman he's sure he can't live without...
My Review
Ruthless is the first book in Lexi Blake's new series and I definitely had a hard time putting it down. I wish I could've took this book to work with me to read, but I only get 45 minutes for lunch and that would not be enough time.
First things first, I loved Ellie Stratton and Riley Lawless. These two together were not always easy, especially since Riley had a mission at first to seduce Ellie. Riley though ends up realizing that Ellie Stratton is nothing like the person he thought she took after.
Ellie Stratton hires Riley to be her lawyer to handle a huge business matter. She's supposed to become the CEO to her late father's company. Unfortunately, she finds out it's not going to be easy to become the CEO, especially with her father's past sneaking up to bite her plans.
Riley is determined to crush the people that killed his parents and Ellie Stratton is just leverage for it. Riley's family is needing him to take care of Ellie in what ever possible way he can, so they can get closer to the enemy. Riley's feelings towards Ellie start changing though and this is when the story takes an expected twist.
I loved the revenge in Ruthless, but I also loved the flip flop that was going on with Ellie and Riley. Riley is one gorgeous specimen and he definitely has become a favorite Lawless, even when Lexi Blake described each of the Lawless family members. Although, Drew is another one I can't wait to find out more about.
Poor Ellie went through a lot in this story and I really felt for the poor woman. She was being punished for what her father did and it wasn't fair to her.
Lexi Blake has become a favorite author of mine and I'm determined to read everything she's ever wrote. I'm kicking myself for not reading her sooner. Thank goodness I've started a collection of her books I need to read. Now just need more hours in the day to start reading.
I give this book 5 stars and highly recommend it to readers that enjoy revenge stories and steamy romance in between getting revenge. Fans of Lexi Blake will definitely enjoy the new series too.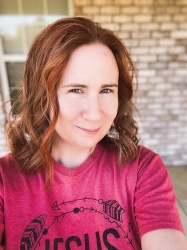 Latest posts by FranJessca
(see all)